Agricultural Engineering Translators & Interpreters Worldwide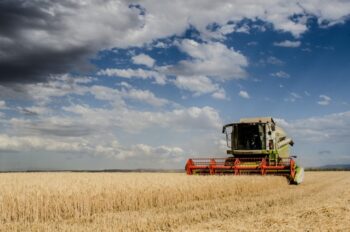 Using statistical analyses of the agricultural sector itself; land and weather conditions; the availability of raw materials and other factors, Agricultural Engineers help determine government policy and procedure and therefore deal with important global issues.
Unfortunately, when it comes to international negotiations, language barriers can arise and hinder the progress of this discipline. TJC Global has the knowledge and experience to overcome these language barriers and provide accurate and efficient language services whatever your project.
Over the past 25 years, TJC Global has established an extensive network of expert translators and interpreters to fit our customers' needs. Our qualified and experienced linguists have an in-depth knowledge of the technical terminology and processes associated with agricultural engineering ensuring smooth and precise communication in this globally relevant field.
About Agricultural Engineering
Agricultural engineering is concerned with the development of systems and devices to enhance agricultural processes and make them more efficient. These engineers install and maintain machinery in the fields of agriculture, horticulture and forestry, as well as advising farmers, businesses and governments about any countryside issues such as crop diversity and sustainable land use.
We cover fields such as:
Natural Resource Management
Bio Energy Resource Management
Information and Electrical Technologies
Power Systems and Machinery Design
Agricultural Processing Engineering
Nursery and Greenhouse Engineering
Alternative Energy Resources
Agricultural Technology Design
Soil and Water Engineering
Safety and Health Analysis
Looking for interpreting assistance in other fields?
TJC Global provides specialist interpreting and translation services in various specialist fields. Whatever your requirement, we can find the right linguist to assist you.
If your industry or project type is not listed here, don't hesitate to contact us directly with your enquiry.
Our clinical trial translators utilise their knowledge of subject-specific terminology to deliver precise, unambiguous translations, whatever the context – enabling you to communicate effectively with the rest of the world.
We are also able to adapt to almost any type of project.
What to do next?
Please use the Quick Quote system above for a quote for interpreting, translation services or a related enquiry.
If you would like more information about our language services, please contact us.