Civil Engineering Translators & Interpreters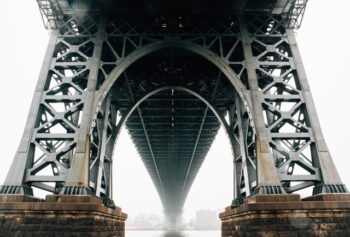 We provide professional Civil Engineering Translation and Interpreter Services worldwide in multiple languages. Civil Engineers play a vital role in the modern world, and more significant projects are often multi-national and multi-lingual.
At TJC Global, we can provide experienced and qualified translators for texts such as plans, instruction manuals, reports, research and contracts, and interpreters for meetings, negotiations and other relevant conference forums in this field.
What sets us apart is that in addition to being gifted linguists, our translators and interpreters are specialists in civil engineering and are thus informed of the technical terminology required for precise and reliable interpreting/translations.
Similarly, their familiarity with the subtle cultural nuances of your target language ensures smooth and meaningful communication between all parties, resulting in efficient communication and a successful partnership, whatever your needs.
About Civil Engineering
Civil Engineering comprises the design, construction and maintenance of public sites such as roads, bridges, dams, canals and buildings, and the application of essential engineering principles to all types of residential, commercial, industrial and public works. These engineers fix and service projects within their given site, designing things like drainage, pavements, water supply, sewer services, electric and communications supplies, land divisions, and preparing plans and visiting sites.
Two significant sub-disciplines of this critical field are environmental engineering and structural engineering. The former uses engineering technology and solutions to protect and sustain the environment. At the same time, the latter is concerned with constructing buildings to withstand external forces such as heavy wind, earthquakes or traffic.
For related fields, please see the following pages:
Our Civil Engineering TransIation & lnterpreting Service covers areas such as:
Maintenance, Preservation
Bridges, Roads, Canals, Dams & Buildings
Environmental Engineering
Transportation Engineering
Water Supply, Sewer Service
Grading, Drainage, Pavement, Electric
Project, Development, Construction Plans
Waste Water Treatment, Air Pollution
Residential, Commercial, Industrial & Public
Water Resources Engineering
Surveyors, Civil Engineers
Hazardous Waste Management
What forms of interpreter services can TJC Global provide?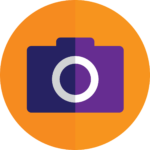 Video/videoconference interpreting: (also Video Remote Interpreting is available) TJC provides language interpreting services to support events such as business discussions, conferences, legal/court/arbitration/litigation, and other online business interactions in the industry during these challenging times.
Participants can communicate via video, or voice calls using laptops, smartphones, tablets etc. These can be recorded should you wish to take minutes. Our professionally qualified interpreters can join your online virtual meeting, event, or proceeding, for example, and interpret remotely in the language pairing you require to facilitate smooth communication between all parties.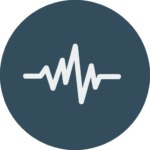 Telephone/teleconference interpreting is a practical way to bridge any language barriers. The interpreter is either located remotely (away from either party) or is with one of the parties. In both cases, they deliver interpreting services through telephone conferencing.
Telephone interpretation is helpful for clients who cannot travel to their counterparts' countries but still wish, for example, to hold business discussions or communicate progress updates. At TJC Global, we are pleased to provide professionally qualified interpreters in almost any selected language combination.
Simultaneous interpreting (also available with Video Remote Interpretation (VRI))
is used for international conferences, critical business discussions, seminars & symposiums. In this case, two to three interpreters are usually situated in a booth, away from the audience, and take turns to interpret at high speed, changing over every 15-20 minutes to avoid fatigue.
The interpreters use headsets to listen to the speaker's message and repeat it immediately (practically "simultaneously") in the target language to benefit relevant audience members.
Consecutive interpreting (also available with Video Remote Interpretation (VRI)) is the most common type. It is used for business discussions, negotiations, contract exchanges, commercial, legal and technical meetings, medical or court hearings, or onsite inspections. The interpreter listens to the speaker, often making notes, and later delivers the meaning in the target language.

The interpreter may wait until a pause or the end, at which point they deliver a translation relatively quickly. Consecutive interpreting may also be used at conferences for panel discussions, Q&A sessions or private discussions between parties – at a stand or elsewhere.
Looking for interpreting assistance in other fields?
TJC Global provides specialist interpreting and translation services in various specialist fields. Whatever your requirement, we can find the right linguist to assist you.
If your industry or project type is not listed here, don't hesitate to contact us directly with your enquiry.
Our clinical trial translators utilise their knowledge of subject-specific terminology to deliver precise, unambiguous translations, whatever the context – enabling you to communicate effectively with the rest of the world.
We are also able to adapt to almost any type of project.
What to do next?
Please use the Quick Quote system above for a quote for interpreting, translation services or a related enquiry.
If you would like more information about our language services, please contact us.