Corporate Finance Translators & lnterpreters worldwide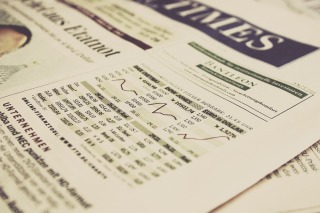 We provide professional Corporate Finance Translator & Interpreter Services worldwide in multiple languages.
The field of Corporate Finance concerns itself with the management of a company's capital and finances. Companies worldwide must make regular decisions that may affect their financial standing, such as implementing new equity structures taking out loans. Even a change in ownership can have a dramatic impact. Large companies trade internationally, and countries financial markets are closely interlinked, meaning effective communication across borders is vital to success in this sector.
TJC-Global's network of professional translators and interpreters help break down cultural and linguistic barriers, facilitating international collaboration between banks and institutions all over the world, whatever the context. Our translators and interpreters are not only native speakers of the target language but have a background and often a qualification in the field of Corporate Finance, meaning they are aware of the procedures and advanced terminology associated with the field, resulting in precise, reliable and efficient translations every time.
Some examples of the related areas for which we can provide translators and interpreters:
Corporate Social Responsibility
Corporate and Financial Crime
Looking for interpreting assistance in other fields?
TJC Global provides specialist interpreting and translation services in various specialist fields. Whatever your requirement, we can find the right linguist to assist you.
If your industry or project type is not listed here, don't hesitate to contact us directly with your enquiry.
Our clinical trial translators utilise their knowledge of subject-specific terminology to deliver precise, unambiguous translations, whatever the context – enabling you to communicate effectively with the rest of the world.
We are also able to adapt to almost any type of project.
What to do next?
Please use the Quick Quote system above for a quote for interpreting, translation services or a related enquiry.
If you would like more information about our language services, please contact us.