Korean Technical Translation & Interpreting Services – Video Remote Interpreters also available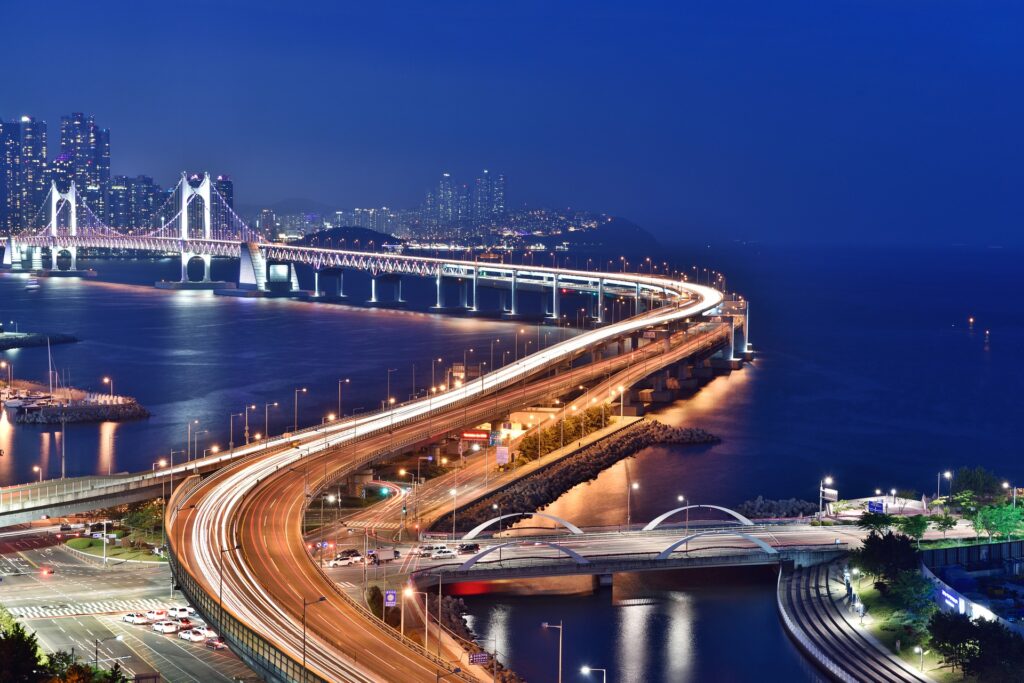 Although not a country traditionally renowned for advances in science and technology, South Korea has made dramatic progress since the 1960s. It now ranks among the largest automobile manufacturers globally, and its consumer electronics are globally esteemed. On an industrial level, it has long been one of the world's leading shipbuilders and, with a market share of 29%, is second only to China. As a country with fingers in so many pies, international mergers, projects, contracts, and negotiations may involve Korean-speaking partners. In these cases, high-quality language assistance may be required.
At TJC Global, we know that language must be precise and transparent when it comes to complex systems and machinery, particularly when highly specialised technical documents need translating. Our specialist Korean technical translators & interpreters have industry experience and qualifications in a broad spectrum of technical and engineering sectors. Their knowledge of technical terminology and procedure allows for a precise and faithful rendering of your source text, ensuring no misunderstandings can occur. With our tailored service, our clients can rest assured they will receive language assistance of unparalleled fluency and faithfulness whatever and wherever the project.
We are pleased to offer a range of services to cover all language requirements in the technical and engineering sectors: from document translations to international meetings and conferences.
Please see the following pages for more information about the specialist areas covered by our Korean Technical translators:
About: South Korean Technical Expertise
Historically poor in natural resources, South Korea instead focused on becoming an export-oriented economy. Korea harnessed the power of both industrial and high-tech engineering to achieve this, and its major exports are now cars, ships, phones and electrical circuits. At the same time, its economy remains one of the fastest-growing worlds.
It is now among the world's biggest automobile manufacturers and has been ranked as one of its most technologically advanced nations. Home to Samsung and LG, Korean electronics are recognised worldwide as high-quality consumer goods, allowing Korea to prove itself a strong competitor in this market.
Examples of documents we cover:
Installation and Instruction Manuals; User manuals; Assembly Instructions; MSDS and Data Sheets; Labels and Packaging; Graphic User Interface; Operation Manuals; Repair Manuals; Technical Proposals; Training Guides and Manuals; Specification Sheets; Configuration Manuals; Catalogs; CAD Drawings; IT/Computer Specifications and many more…
For more information about other areas covered by our Korean language experts, please see our Korean Translation and Interpreting Homepage.
Looking for interpreting assistance in other fields?
TJC Global provides specialist interpreting and translation services in various specialist fields. Whatever your requirement, we can find the right linguist to assist you.
If your industry or project type is not listed here, don't hesitate to contact us directly with your enquiry.
Our clinical trial translators utilise their knowledge of subject-specific terminology to deliver precise, unambiguous translations, whatever the context – enabling you to communicate effectively with the rest of the world.
We are also able to adapt to almost any type of project.
What to do next?
Please use the Quick Quote system above for a quote for interpreting, translation services or a related enquiry.
If you would like more information about our language services, please contact us.