Polish Court Interpreters | Polish Court Interpreting | London | UK | Worldwide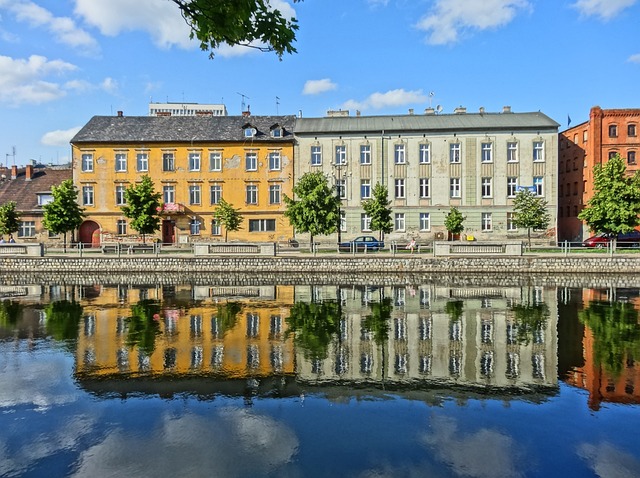 Court interpreters for English to Polish, Polish to English and multiple other languages
It is vital for a court interpreter to have substantial experience and an understanding of legal proceedings when working in complex and challenging court cases. Communication in the courtroom may be more difficult than one might expect. This is often down to the use of legal jargon and specific terminology as well as the posing of negative or double negative questions by barristers and other legal professionals.
TJC Global's highly qualified Polish court interpreters can help prevent this and establish smooth, transparent communication between parties. They have an extensive command of legal terminology andare able to recognise difficult phrasing and pick up on colloquialisms, adjusting theirinterpretation accordingly. This ensures glitch-free court interpreting whatever the context.
TJC Global can provide experienced and professional Polish court interpreters both for one-off occasions and long-term assignments.
Contact us for a quote or to find out more about our Polish court interpreting services.
Our Polish court interpreters can assist in the following settings:
High Court
Crown Court
Civil Court
Magistrates' Court
County Court
District Court
TJC's Polish court intepreting services cover a number of interpreting types to suit your requirements, including simultaneous, consecutive and whispering (or chuchotage) interpreting.
Why choose TJC Global's Polish Court interpreters?
All our Polish court interpreters are native speakers.
They have long term experience, often between 10-15 years and sometimes even more, in court and legal interpretation, as well as professional qualifications to match, ensuring language support of the highest-quality that you can rely on every time.
They combine advanced language skills with expertise in their chosen industry meaning they can offer a bespoke service to match your requirements.
By supplying high quality language support, we have earned the trust of hundreds of international law firms, governmental institutions, private companies and many other public and private organisations. To find out more about our previous clients, please click here.
About Polish
Around 97% of Poland's 37 million population call Polish their mother tongue but it is spoken worldwide by approximately 50 million people. With Polish diaspora one of the largest in the world, it is not surprising that Polish speakers can be found all over the globe, with large communities of Polish speakers residing in Lithuania, Belarus and Ukraine. Of the more than 11 million Polish Americans in the USA, over 600,000 speak Polish on a daily basis, while 500,000 people in the UK call Polish their main language.
As a West Slavic language, Polish is closely related to Slovak and Czech and is similar to Russian and to an extent, Bulgarian. After Russian, it is the second most widely-spoken Slavic lanaguage.
Polish uses the Latin alphabet in addition to a number of diacritics which alter the sound of a letter. These are called the kreska (which resembles the acute accent used in French) i.e. ć, ń, ó, ś, ź, the kropka (a dot above a letter) for the letter ż and the ogonek, or "little tail", which is used for ą and ę.
Polish has in recent years taken on many loanwords from the lingua franca English, such as "komputer". Both Latin and German have also had significant influences upon the Polish language. Indeed, Latin was once the official language of Poland, while Germany is its long-standing neighbour.
The English words "sable" and "spruce" both come from Polish.
Locations covered by our Polish Court Interpreters:
We are also happy to assist you in other cities in Poland and other countries across the globe.
Looking for interpreting assistance in other fields?
TJC Global provides specialist interpreting and translation services in various specialist fields. Whatever your requirement, we can find the right linguist to assist you.
If your industry or project type is not listed here, don't hesitate to contact us directly with your enquiry.
Our clinical trial translators utilise their knowledge of subject-specific terminology to deliver precise, unambiguous translations, whatever the context – enabling you to communicate effectively with the rest of the world.
We are also able to adapt to almost any type of project.
What to do next?
Please use the Quick Quote system above for a quote for interpreting, translation services or a related enquiry.
If you would like more information about our language services, please contact us.