Doing Business in Greece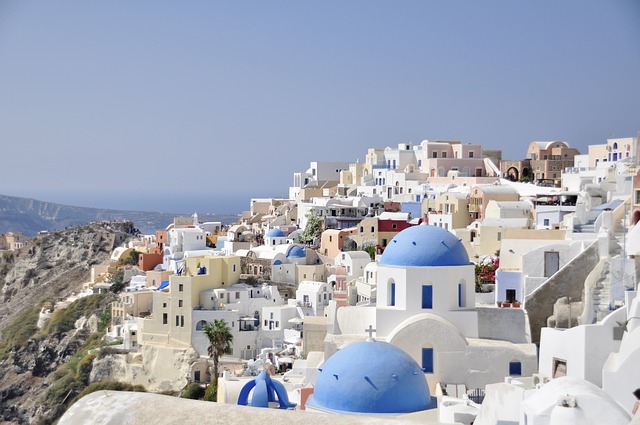 Culture influences language and language, in turn, influences culture. This happens in ways both obvious and almost imperceptible. TJC Global understands that being fluent in a language also means being fluent in the subtleties and intricacies of the culture and business etiquette associated with it. To ensure that no embarrassing misunderstandings occur in a professional context, all our translators and interpreters are experts in the business culture and etiquette associated with the languages they work with.
Greek Language
To speak of Greek as a single language is almost impossible. With a history spanning 34 centures, contemporary Greek is merely the result of centuries of a huge linguistic evolution spanning from Mycenean Greek to Ancient Greek to Biblical Greek. It has the longest recorded history of any Indo-European language and along with Latin, is one of the most culturally, intellectually and lexicographically important languages of the Western world. It is the language of Homer and Aristotle: the language of epic poetry and groundbreaking philosophy. With over 50,000 English words derived from it, its seminal significance is truly beyond measure.
Nowadays, what is known as "Modern" or "Roman Greek" is spoken by approximately 12 million people as a native language. It is the official language of both Greece and Cyprus and is also recognised as a minority language in a number of other Southern and Eastern European states. It is one of the 23 official languages of the European Union.
The phonological system of Modern Greek differs greatly from that of its Ancient ancestor. There now exist only 5 vowels – which is somewhat different to the multiple vowel heights, lengths that characterised Ancient Greek. There are 24 letters to the modern Greek alphabet, in addition to two diacritics: the acute accent and the diaeresis (aka. two dots above a vowel).
Despite differences in pronunciation and the use of pitch accent in Ancient Greek, the basic alphabet used in Modern Greek does not differ from its ancestor of the 8th Century BC. It is one of the oldest in Europe and consists of 24 letters:
Α,α[=alien] Β,β[=video] Γ,γ[=yellow] Δ,δ[=there]Ε,ε[=Ellen] Ζ,ζ[=Zeus] Η,η[=idiot] Θ,θ[=thorn] Ι,ι[=idiosyncratic] Κ,κ[=Kent] Λ,λ[=lemon] Μ,μ[=morning] Ν,ν[=nature] Ξ,ξ[=x] Ο,ο[=olive] Π,π[partner] Ρ,ρ[=real] Σ,σ[=storm] Τ,τ[=treasure] Υ,υ[=if] Φ,φ[=federal]Χ,χ[=heel] Ψ,ψ[=psychology] Ω,ω[=open].
You should bear in mind that, apart from the regular alphabet, Greek also uses combinations of these letters, such as: αι, as in helicopter, ου for unisex, μπ for business, ντ for donuts, τς for children, and finally γγ and γκ as in Greece. The Greek language is extremely complicated both in terms of spelling and pronunciation.
Minority languages are spoken by people in different geographic regions of Greece, for example the Arvanites are an Alanian-speaking group located in rural areas around Athens. In northern Greece, there are also some Slavic-speaking groups whose dialects can be classified as Macedonian or Bulgarian. Despite these small communities, Greek is spoken by almost the entire population.
Click here for more information about our Greek Translation & Interpreting Services
Travelling around Greece
There is an extensive public transportation system in Greece. Within Athens, there is a brand new metro, tram and bus network, which became available after the Olympic Games in 2004. This system of transportation covers all Attica, i.e. Athens, Piraeus (Athens' closest port just 15 min away) and also all of the surrounding areas.
There is also an extensive network of buses, trains and airplanes, in addition to one of the best boat and ferry networks in Europe, connecting mainland Greece to Italy, Turkey and other neighbouring countries. Timetables for buses, trains and ferries can be found on the internet, where an extensive list of hotels can also be found.
If you wish to drive in Greece, you should keep in mind the following points:
In Greece, as in all European countries except UK and Cyprus, left-hand drive cars are used.
There is heavy traffic, especially during rush hour.
Beware of wet roads, as they can be very slippery!
Almost all signs are given in both Greek and English.
There is zero tolerance for drinking and driving.
In summertime (May-September) there are increased numbers of visitors in Greece, so buses and ferries can be very crowded. If you are planning to do business in Greece and especially on the islands, avoid, if possible, these months.
Greek drivers are very impatient.
Important Information & Tips
Keep in mind that bureaucratic procedures can be complex and lengthy in Greece.
Mr. and Mrs. are the only titles used nowadays in Greece. You will call a woman Mrs. X, regardless of whether she is married or not.
Women no longer change their family name after marriage.
Business transactions are expressed in Euros.
Book appointments, tickets and restaurants well in advance.
You should not expect to be refunded for a purchase.
Most Greek people speak English.
Most Greeks are Christian Orthodox in religion, but there are also small minorities of Catholics, Muslims and Jews.
Body Language
Gesturing with an open hand is considered very rude.
Looking away when talking to someone is also rude.
"Yes" is signified by moving the head downwards,
"No" by moving the head upwards.
People never kiss when meeting for the first time.
When people are already acquainted with one another, they may kiss twice on the cheeks when saying hello or goodbye.
Shaking hands is a more formal way of greeting.
Pointing using the thumb when signifies "good job".
Wining and Dining
Greeks tend to have dinner rather late (around 21:00 – 22:00).
Table manners and dress code is important when you are doing business in Greece.
When someone makes a toast, people chink their glasses with everyone on the table, while looking them directly in the eyes.
"Raki", or "tsikoudia" refers to a very fine home-made liqueur made out of grapes in different parts of Greece. It is drunk in shots and can be very strong.
Greece produces a lot of wine. There are many different brands, but most restaurants make good wine of their own.
Ouzo is also a very traditional liqueur, usually served on the rocks. It is also very strong, which is why most people mix it with water. It is usually served with sea food.
"Pitas", "mezedes", feta cheese and sausages usually accompany alcohol.
If you don't eat ea food, you should inform your hosts in advance, since some restaurants specialize only in sea food.
Investing in Greece
Investing in property is rather a good option in Greece. There are lots of estate agencies and you will find a lot of advertisements in the local newspapers. Make sure that you find yourself a good lawyer before taking any action towards purchasing the property that interests you. They will be able to help you with everything you might need to ask, and in addition, will be able to do all the paperwork that is needed. You should also ask for Ministry approvals, and make sure you check tax rates, capital gains tax laws and any other relevant laws.
Superstitions and Customs
In Greece it is considered bad luck to do business on Tuesday 13th.
Greeks consider black cats as bad luck.
On New Years Eve people gamble for good luck.
Never make a toast when drinking water or coffee.
In Greece people twist a coin when in a dilemma.
Mothers throw their childrens milk teeth on the roof, so that the new one grows strong.
People in Greece celebrate both birthdays and Name Days.
Shopping
Shopping is very popular in Greece and so is exchanging presents. If you want to impress your business partners, offer them a present representative of your country or your business, or something that can't be found in their country. This gesture will be highly appreciated.
There are a lot of different shopping centres in Greece, such as THE MALL and ATTICA, in Athens, as well as hundreds of individual stores that are usually open from 9.00 till 20:30 or 21:00 on weekdays, and 9:00 – 15:00 on Saturdays. On Sundays, all stores and businesses are closed.
Useful Vocabulary
Καλημέρα [calimera] : good morning
ΚαληνÏχτα [calinihta] : good night
Καλησπέρα [calispera] : good evening
Γειά [yia] : hi/buy
Εις υγείαν [iss egean] : cheers
Χαίρω πολÏ[hero poly] : nice to meet you
ΕυχαριστÏŽ[eyharisto] : thank you
ΠαρακαλÏŽ[parakalo] : welcome
Δεξιά[thexia] : right
Αριστερά[aristera] : left
Ευθεία[eythia] : straight forward
​​​​​​​Επιχείρηση[epiheresy] : business-company
​​​​​​​Επένδυση[ependysy] : investment
​​​​​​​Μετάφραση[metaphrasy] : interpretation
​​​​​​​Μεταφραστής[metaphrastis] : interpreter
​​​​​​​Κέρδος[kerdos] : profit.​​​​​​​
What forms of interpreter services can TJC Global provide?
Video/videoconference interpreting: (also Video Remote Interpreting is available) TJC provides language interpreting services to support events such as business discussions, conferences, legal/court/arbitration/litigation, and other online business interactions in the industry during these challenging times.
Participants can communicate via video, or voice calls using laptops, smartphones, tablets etc. These can be recorded should you wish to take minutes. Our professionally qualified interpreters can join your online virtual meeting, event, or proceeding, for example, and interpret remotely in the language pairing you require to facilitate smooth communication between all parties.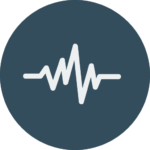 Telephone/teleconference interpreting is a practical way to bridge any language barriers. The interpreter is either located remotely (away from either party) or is with one of the parties. In both cases, they deliver interpreting services through telephone conferencing.
Telephone interpretation is helpful for clients who cannot travel to their counterparts' countries but still wish, for example, to hold business discussions or communicate progress updates. At TJC Global, we are pleased to provide professionally qualified interpreters in almost any selected language combination.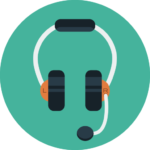 Simultaneous interpreting (also available with Video Remote Interpretation (VRI))
is used for international conferences, critical business discussions, seminars & symposiums. In this case, two to three interpreters are usually situated in a booth, away from the audience, and take turns to interpret at high speed, changing over every 15-20 minutes to avoid fatigue.
The interpreters use headsets to listen to the speaker's message and repeat it immediately (practically "simultaneously") in the target language to benefit relevant audience members.
Consecutive interpreting (also available with Video Remote Interpretation (VRI)) is the most common type. It is used for business discussions, negotiations, contract exchanges, commercial, legal and technical meetings, medical or court hearings, or onsite inspections. The interpreter listens to the speaker, often making notes, and later delivers the meaning in the target language.

The interpreter may wait until a pause or the end, at which point they deliver a translation relatively quickly. Consecutive interpreting may also be used at conferences for panel discussions, Q&A sessions or private discussions between parties – at a stand or elsewhere.
Looking for translation or interpreting assistance ?
TJC Global provides specialist interpreting and translation services in various specialist fields. Whatever your requirement, we can find the right linguist to assist you. If your industry or project type is not listed here, please contact us directly with your enquiry.
Our language specialists utilise their knowledge of subject-specific terminology to deliver precise, unambiguous translations, whatever the context – enabling you to communicate effectively with the rest of the world. We are also able to adapt to almost any type of project.
What to do next?
Please use the Quick Quote system above for a quote for interpreting, translation services or a related enquiry.
If you would like more information about our language services, please contact us.