Farsi Translators & Interpreters
Video /Telephone Interpreting also available
Farsi interpreters and translators for English to Farsi, Farsi to English as well as multiple other languages… If you are in a hurry, please contact us directly.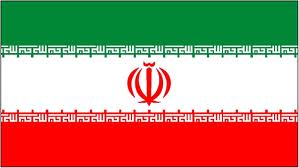 At TJC Global, we offer Farsi translation and interpreting services for numerous different industries in a wide variety of locations in Iran and worldwide.
Our network of professional Farsi translators and interpreters cover conferences, business meetings,legal proceedings, visits and other events in addition to documents of all kinds, from scientific papers to instruction manuals.
Need further assistance? Please contact us directly with your enquiry or use the Quick Quote system on the right hand side of the page.

Our Farsi Interpreting and Translation Services
For more information on our interpreting services, and the different forms of interpreting, please see our explanation page here.
For more information on our translation services, please see our explanation page here.
About: Dari / Farsi / Persian
Persian is the official language of Iran, however other languages are allowed in the fields of education and government. Some of these recognized languages are Azeri, Kurdish and relatively smaller ones such as Arabic and Armenian. Many languages have originated from Iran, but Persian is the most used language. The rich history and culture of Iran have allowed them to maintain their language and not to rely on other foreign languages, such as English or other European languages.
Just like any other nation, Iran has its own unique business culture. See our Doing Business in Iran Page for more information…
Why choose TJC Global's Dari / Farsi / Persian Language Service?
Native speakers – all translations are into the translator's mother tongue to ensure fluency and accuracy.
A diverse network of experienced translators and interpreters – we can offer translators with experience and qualifications in specialist fields meaning translations of the highest quality. While our interpreters are experienced in multiple types of interpreting and can adapt their expertise and experience to suit your requirement.
Fast turnaround times and thorough proofreading – we want to ensure efficiency and accuracy for our clients.
Global scope – London, UK, Europe, Asia, Africa, USA and the Middle East
What form/s of interpretation can TJC Global provide?
Locations our Farsi interpreters cover in Iran:
Farsi Interpreters in Tehran
Farsi Interpreters in Shiraz
Farsi Interpreters in Isfahan
We are also happy to assist you in other cities in Iran and other countries across the globe.
Looking for translation or interpreting assistance ?
TJC Global provides specialist interpreting and translation services in various specialist fields. Whatever your requirement, we can find the right linguist to assist you. If your industry or project type is not listed here, please contact us directly with your enquiry.
Our language specialists utilise their knowledge of subject-specific terminology to deliver precise, unambiguous translations, whatever the context – enabling you to communicate effectively with the rest of the world. We are also able to adapt to almost any type of project.
What to do next?
Please use the Quick Quote system above for a quote for interpreting, translation services or a related enquiry.
If you would like more information about our language services, please contact us.