Doing Business in The Czech Republic – Business Etiquette

Culture influences language and language, in turn, influences culture. This happens in ways both obvious and almost imperceptible. TJC Global understands that being fluent in a language also means being fluent in the subtleties and intricacies of the culture and business etiquette associated with it. To ensure that no embarrassing misunderstandings occur in a professional context, all our translators and interpreters are experts in the business culture and etiquette associated with the languages they work with.
History and Economy
Since the fall of communism in 1989, the Czech economy has thrived and expanded, although when the split from Slovakia occurred in 1992 there was a period of slow economic growth and the GDP dropped by half. But these days the Czech Republic is quickly becoming a popular tourist destination, bringing much needed foreign exchange due to the availability of interesting sightseeing and excellent services at cheap prices. Established businesses in the Czech Republic are flourishing, although those wishing to start a new business encounter numerous bureaucratic obstacles. However, this is not a real problem for foreign companies, who are opening offices at an increasing rate.
People and Language
You will find the Czech people friendly and welcoming wherever you go, especially in small towns and villages. Nonetheless, you may find that some people become moody due to the bad weather. The climate in the Czech Republic is colder than that in Southern parts of Europe, especially the winters when everything is covered with heavy snow. You should be careful with driving during the winter, as the roads are icy and slippery. The main roads, however, are maintained by road sweepers and de-icers.
As far as the Czech language is concerned, it is hard to learn and difficult to pronounce, but you should not let this put you off from communicating with Czechs – most of them learn English at school and those in business learn to speak it to a high standard.
Please click here for more information about our Czech Language Services
Doing Business
If you want to open a business in the Czech Republic there are many companies and organisations which specialize in foreign trade whom you may wish to contact. If the first step is successful, you may want to arrange a preliminary meeting where, aided by a professional interpreter, you can discuss your business aims. It is advisable that you look smart and shake hands when you introduce yourself at such occasions.
If you wish to import products, it is customary for you to provide transport.
The most valuable advice regarding business in the Czech Republic is to brush up your bargaining skills, because haggling is seen as a nation sport by Czechs!
Many business deals are concluded over a meal with the side which puts forth the proposal footing the bill. This is an excellent opportunity to sample Czech cuisine. You should definitely try the dumplings with meat and sauerkraut and be aware of the wide selection of the beers offered, of which the Czechs are justifiably proud! However, you should be careful, they are very strong! Most Czech dishes are rich and filling.
Sightseeing and Entertaining

The capital, Prague, has a long and exciting history, and arranging for a sightseeing tour is highly recommended. There are many interesting places to see. There are many places of historic interest in Prague, and as the best option for going on a tour around the city is to start in Venceslaw Square which features the statue of St' Venceslaw, the patron of the Czech Republic. Then, you can follow the 'Golden Street', which is famous because of the Royalty and will lead you to the Palace, where you can enjoy the beautiful view of the whole city. On your way to the Palace you can stop in Oldtown Square to see the Astronomical Clock and pass along the famous Charles Bridge. As you are walking through, you will arrive at the place with many typical Czech restaurants and cafes offering nice meals or snacks.

For more cultural activities Prague boasts a wonderful opera house where you may be able to see the Bartered Bride by Bedrich Smetana, the Czech Republic's most famous composer. In May, for instance, you can attend the 'Prague Spring' classical music festival. At the evening you can visit the National Opera House or the National Theatre, or simply go to the cinema, where you will find all the films shown in original language with subtitles.
If you wish to travel further outside you might choose to visit the spa city Karlovy Vary, the streams of which contain healing properties, or so the people believe. This is a very international city, visited by tourists so you can hardly hear the Czech language. If you are travelling up north you will find Pilsen city known for its brewery – Pilsen Urquell. The Czech people are very proud of their beer and very few people drink imported beer. They are the greatest consumer in the world.
Sport
If you enjoy sport, the Czech Republic is the best place for particular winter sports. The national sport is ice hockey and the most popular player is Jaromir Jagr. The Czech Republic is the winner of the Olympic gold medal in 1998 Nagano games in ice hockey. Alternatively, you can go skiing at one of the Czech Republic's sky resorts which all offer world-class facilities. The Czech Republic is also the home of another Olympic medal winner Katarina Neumannova – a ski competitor. Another winter activity popular in the Czech Republic is ice skating and you can enjoy this sport at numerous places all over the country.

What forms of interpretation can TJC Global provide for business?
Video/videoconference interpreting: (also Video Remote Interpreting available) TJC provides language interpreting services to support events such as business discussions, conferences, legal/court/arbitration/litigation, and other online business interactions in the industry during these challenging times.
Participants can communicate via video or voice calls using laptops, smartphones, tablets etc. These can be recorded should you wish to take minutes. O r professionally qualified interpreters can join your online virtual meeting, event, or proceeding, for example, and interpret remotely in the language pairing you require to facilitate smooth communication between all parties.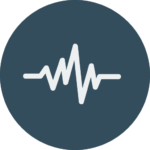 Telephone/teleconference interpreting is a practical way to bridge any language barriers. T e interpreter is either located remotely (away from either party) or is with one of the parties. In both cases, they deliver interpreting services through telephone conferencing.

Telephone interpretation is helpful for clients who cannot travel to their counterparts' countries but still wish, for example, to hold business discussions or communicate progress updates. At TJC Global, we are pleased to provide professionally qualified interpreters worldwide in almost any selected language combination.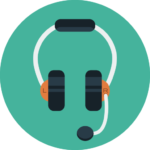 Simultaneous interpreting (also available with Video Remote Interpretation (VRI))
is used for international conferences, critical business discussions, seminars & symposiums. In this case, two to three interpreters are usually situated in a booth, away from the audience, who take turns to interpret at high speed, changing over every 15-20 minutes to avoid fatigue.
The interpreters use headsets to listen to the speaker's message and repeat it immediately (practically "simultaneously") in the target language to benefit relevant audience members.
Consecutive interpreting (also available with Video Remote Interpretation (VRI)) is the most common type. It is used for business discussions, negotiations, contract exchanges, commercial, legal, technical meetings, medical or court hearings or onsite inspections. T e interpreter listens to the speaker, often making notes, and delivers the meaning in the target language afterwards.

The interpreter may wait until a pause or the end, at which point they deliver a translation relatively quickly. Consecutive interpreting may also be used at conferences for panel discussions, Q&A sessions or private discussions between parties – at a stand or elsewhere.
Looking for translation or interpreting assistance ?
TJC Global provides specialist interpreting and translation services in various specialist fields. Whatever your requirement, we can find the right linguist to assist you. If your industry or project type is not listed here, please contact us directly with your enquiry.
Our language specialists utilise their knowledge of subject-specific terminology to deliver precise, unambiguous translations, whatever the context – enabling you to communicate effectively with the rest of the world. We are also able to adapt to almost any type of project.
What to do next?
Please use the Quick Quote system for a quote for interpreting services or a related inquiry.
If you would like more information about our language services, please get in touch with us.