Enquiries | Contact us | Professional Translation & Interpreting Services
TJC Global is an international provider of professional translation and interpreting services in over 80 languages and dialects in cities across the globe. Our network of expert linguists can assist clients with language services in a wide variety of industries, including business, finance, science, technical and engineering, technology, energy and environmental issues, manufacturing and production, media and research. Please contact us for any enquiries you may have for your upcoming interpretation event, webinar, virtual meetings or ongoing translation and interpreting projects.
Enquiries by email
General Enquiries & Quote Requests (strictly clients' use only): info@tjc-global.com
Recruitment: if you are interested in working with us as a language service supplier, please register your details here: www.tjc-connect.com.
If you contact us as a prospective translator and/or interpreter using the email address reserved for clients listed above, we regret that we will be unable to respond to your email. All enquiries in this regard should be made via the TJC Connect page.
Telephone
Within the UK: 01865 511872
Outside the UK: +441865 511872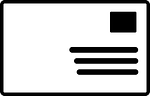 Postal Address for enquiries
TJC Global Ltd. 12 Hugh Allen Crescent
Oxford OX3 OHN United Kingdom