Chinese Cantonese Conference Interpreters | London | UK | Worldwide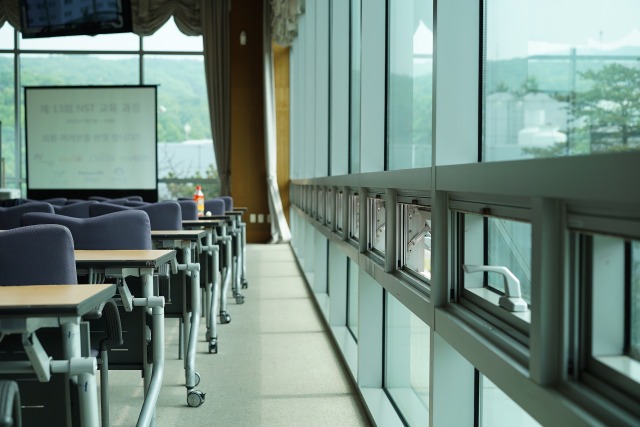 Professional Cantonese Conference Interpreting
English to Cantonese Chinese, Cantonese Chinese to English and other multiple languages
Cantonese interpreters may be required to facilitate information exchange and allow international conferences to run smoothly and remain accessible to a multi-national audience. TJC Global can offer high-quality Cantonese conference interpreting services for conferences of all natures.
Our years' of experience working for many global firms and organisations has allowed us to build up a network of reliable and experienced Cantonese conference interpreters with specialisms in a wide spectrum of subjects and industries.
TJC's Cantonese conference interpreters can deliver excellent conference interpreting services for a wide variety of industries, including the manufacturing, legal, medical, technical, industrial, engineering, environmental and energy and renewable energy sectors.
Our professional Cantonese conference interpreters have a very strong command of the intricacies in both the source and target language. Adapting to the speech pattern of the speaker quickly, they convey all information faithfully with an awareness of cultural and linguistic idiom as well as an in-depth knowledge of the terminology relating to the subject in question.
To talk to us about your Cantonese Chinese conference interpretation requirements, contact us directly FREE QUOTE SYSTEM.
Why choose TJC's Cantonese conference interpreters?
TJC Global has been established in Oxford for over 25 years and has provided interpreters for numerous international conferences in a wide range of sectors. For more information on the industries covered by our conference interpreters, see our interpreting page.
Our Cantonese conference interpreters are masters of both the source and target language. What sets them apart is that in addition to being gifted linguists, our conference interpreters are also informed of the local business etiquette, professional conduct and the corporate rules.
Adapting to the speech pattern of the speaker quickly, they will convey all information faithfully with an awareness of cultural and linguistic idiom.
To find out more about our previous conference interpreting clients, please visit our Clients and Projects page.
TJC is proud to offer Cantonese Chinese conference interpreting services in cities all over the globe. For an extensive list of the cities we cover, please click see our Global Locations page.
Which types of interpreting can our Cantonese conference interpreters offer?
Two forms of interpreting are required at conferences and TJC Global is happy to provide experienced and specialised interpreters for both requests:
Simultaneous interpreting: This can be tricky and tiring for interpreters as it requires immediate repetition of original speech into the target language through use of a headset and microphone. Usually two or more interpreters work together to alleviate the pressure. They are set up in a booth and relevant audience members listen to their interpretation through headphones. TJC Global's conference interpreters have long experience working at conferences in addition to being certified by professional interpreting institutions.
Consecutive interpreting: There also occasions at conferences which demand consecutive interpreting assistance. This may be during panel discussions, Q&A (Question & Answer) sessions or perhaps in a situation where an organisation wishes to speak face-to-face with exhibiting businesses set up in stalls around the conference room. In these instances, interpretation is more likely to be two-way; it becomes a facilitating process which allows for communication interchange between two parties rather than one-way simultaneous, which is more often a method used to convey information to a large and diverse audience.
About: Cantonese Chinese
The two official versions of the Chinese language are Mandarin and Cantonese. The People's Republic of China (mainland China) has Mandarin as its official spoken language. Although Mandarin itself is often used merely as a name for another sub-group of variants, it is the most commonly used version of the Chinese language both in the PRC, Republic of China (Taiwan) and the Republic of Singapore. Cantonese, on the other hand, is widely spoken in the Special Administrative Regions (SAR) of Hong Kong and Macao as well as the Canton (or Guangdong) province of the PRC.
For interpreting assistance regarding any other Chinese dialects, such as Chinese Hainese, Haka, Hmong, Hokkian or Khek, please do not hesitate to contact us directly.
Need further assistance? We are very happy to assist you – please contact us directly with your enquiry.
For more information about other areas covered by our Cantonese Chinese language experts, please see our Cantonese Chinese Translation and Interpreting Homepage