Kosovan Albanian TransIation and Interpreting Services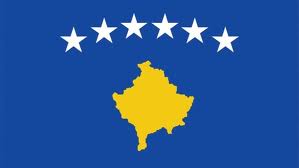 Professional Kosovan Albanian Translators and Interpreters
English to Kosovan Albanian , Kosovan Albanian to English and multiple other languages.
TJC Global offer Kosovan Albanian translation and interpreting services to suit your every requirement for locations all over the globe. We cover Europe, Asia, the Middle East, the USA, South America, Africa and Australia.
The experience and expertise of TJC professional translators enables them to efficiently and accurately translate documents, using correct and precise terminology in specific fields while our expert interpreters have the qualifications and cultural business knowledge to assist at meetings, conferences and events of all natures. We offer a tailored services for all our clients, and provide language assistance in many different fields, such as technical, engineering, legal, renewable energy & IT.
For more information on the fields covered by our Kosovan Albanian translators and interpreters, please see the pages below:
Kosovan Albanian Translation Services:
Kosovan Albanian Interpreting Services:
What to do next?
Please use the Quick Quote system for a quote for interpreting services or a related inquiry.
If you would like more information about our language services, please contact us.