Portuguese Conference Interpreter Services Worldwide
Video Remote Portuguese Conference interpreters also available.

Professional Portuguese conference interpreters. English to Portuguese, Portuguese to English and other multiple languages.
TJC Global provide Portuguese conference interpreter services in locations all over the globe in over 80 languages.
Our professional Portuguese conference interpreters are experts in both the source and target language. Adapting to the speech pattern of the speaker quickly, they convey all information faithfully with an awareness of cultural and linguistic idiom and an in-depth knowledge of the terminology relating to the subject in question.
TJC Global can provide Portuguese simultaneous interpreting solutions of the highest quality in locations all over the globe.
We have experience providing language support at conferences for numerous global organisations and can boast a large network of professional Portuguese linguists who have expertise in a wide variety of fields.
To talk to us about your Portuguese conference interpretation requirements, contact us directly at info@tjc-global.com
Why choose TJC's Portuguese simultaneous interpreters?
Always native speakers
A network of experienced and highly-qualified translators and interpreters with expertise in a wide variety of specialist fields
A tailored service to meet your specific needs
A reliable and confidential service
A global scope with interpreters in locations all over the world
About: Portuguese
With approximately 220 million native speakers worldwide, Portuguese is a truly global language. Spoken in Portugal, it is also the sole official language of Brazil, Mozambique, Angola, Cape Verde, Guinea-Bissau, and São Tomé and Príncipe and has co-official status in Macau and East Timor, meaning speakers are widely distributed across several continents, including Africa, the Americas, Asia and Europe. According to a UNESCO survey, Portuguese is, along with its Spanish cousin, the fastest growing European language and takes its place as the seventh most spoken language in the world after Bengali. It comprises several dialects and sub-dialects, and there are two recognised standards in the world, European Portuguese and Brazilian Portuguese.
Brazilian Portuguese is quite different to that spoken in Europe, mostly due to phonetic differences, although they share a standardised spelling.
Portuguese is a Romance language like French and Italian but has many lexical differences which mean it is not mutually intelligible with these. It belongs specifically to the West-Iberian group of Romance languages like Spanish. This link allows it to be partially understandable to Spanish speakers. Like Spanish, it uses 26 letters of the Latin alphabet but includes more diacritics – 6 in total. These are necessary as Portuguese comprises a larger phonetic range than Spanish – something which can cause problems when Spanish & Portuguese speakers try to communicate.
Portugal and Brazil have their own business etiquette. See our Doing Business in Portugal and our Doing Business in Brazil pages to find out more.
Locations covered by our Portuguese Conference Interpreters: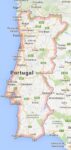 Need further assistance? We are very happy to assist you – please contact us directly with your enquiry.
For more information about other areas covered by our Portuguese language experts, please see our Portuguese Translation and Interpreting Homepage
Looking for translation or interpreting assistance in another field?
TJC Global provides specialist interpreting and translation services in various specialist fields. Whatever your requirement, we can find the right linguist to assist you.
If your industry or project type is not listed here, do not hesitate to contact us directly with your enquiry.
Our clinical trial translators utilize their knowledge of subject-specific terminology to deliver precise, unambiguous translations, whatever the context – enabling you to communicate effectively with the rest of the world.
We are also able to adapt to almost any type of project.
What to do next?
Please use the Quick Quote system for a quote for interpreting services or a related enquiry.
If you would like more information about our language services, please get in touch with us.