Iranian Translation and Interpreting Services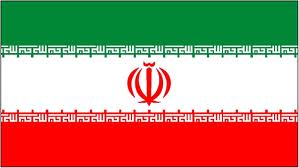 Professional Iranian Translators and Interpreters
English to Iranian, Iranian to English and multiple other languages.
TJC Global offer Iranian translation and interpreting services to suit your every requirement for locations all over the globe. We cover Europe, Asia, the Middle East, the USA, South America, Africa and Australia.
The experience and expertise of TJC professional translators enables them to efficiently and accurately translate documents, using correct and precise terminology in specific fields while our expert interpreters have the qualifications and cultural business knowledge to assist at meetings, conferences and events of all natures. We offer a tailored services for all our clients, and provide language assistance in many different fields, such as technical, engineering, legal, renewable energy & IT.
Iranian Translation Services:
Iranian Legal Translation
Iranian Technical Translation
Iranian Medical Translation
Iranian Interpreting Services:
Iranian Legal Interpreters
Iranian Court Interpreters
Iranian Conference Interpreters
Iranian Business Meeting Interpreters
About: Iranian
Iran, officially the Islamic Republic of Iran and formerly known internationally as Persia until 1935, is a country in Central Eurasia, located on the northeastern shore of the Persian Gulf and the southern shore of the Caspian Sea. Although many people use the name Iran and Persia interchangeably, officially the nation is now known as Iran, as it was once the Persian empire.
Why choose TJC Global's Iranian Language Service?
What we offer:
Native speakers – all translations are into the translator's mother tongue to ensure fluency and accuracy.
A diverse network of experienced translators and interpreters – we can offer translators with experience and qualifications in specialist fields meaning translations of the highest quality. While our interpreters are experienced in multiple types of interpreting and can adapt their expertise and experience to suit your requirement.
Fast turnaround times and thorough proofreading – we want to ensure efficiency and accuracy for our clients.
Global scope – London, UK, Europe, Asia, Africa, USA and the Middle East
A wide range of services:

Simultaneous Interpreting for conferences of all kinds, booth work, legal depositions, court (arbitration, international disputes, commercial, criminal, domestic etc).
Consecutive Interpreting for court and legal interpreting (trials, depositions, commercial, criminal, tribunal, arbitration, international dispute court hearings).
Facilitating Interpreting for business discussions, international exhibitions, on-site & attend services.
Telephone & Video-conference Interpreting for business discussions, monthly review meetings etc.
Our Iranian Translators and Interpreters also cover the following fields:
Return to our Multiple Language Page
What to do next?
For a quote for interpreting services or a related enquiry, please use the Quick Quote system.
If you would like more information about our language services, please contact us.