Advertising & Marketing Translators and Interpreters for over 100 Languages and Dialects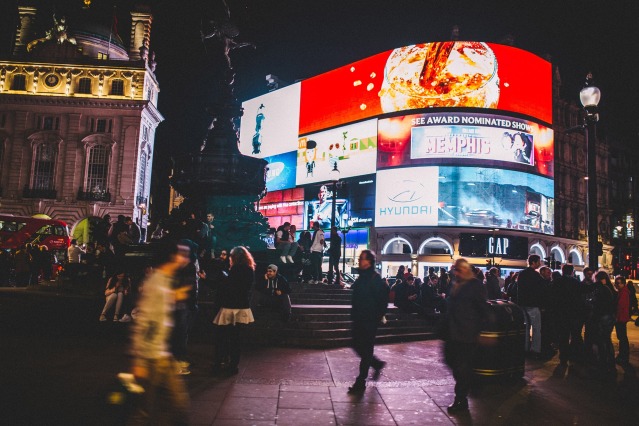 Advertising and Marketing campaigns are the way in which products and services can be promoted to large global audiences. Companies rely heavily upon the media to be successful in selling a product or service that people not only desire, but will be willing to buy. Good marketing must be able to create a proposition or set of benefits and then appeal to the customer using the multiple media platforms available. This includes not only television, radio and publications but also online platforms, such as social media or smartphone apps. In an international market, to gain maximum product exposure an organisation must be willing to promote their products and services globally, in a way that appeals to the local culture. This is where you may require Advertising & Marketing Translation and Interpreting Services.
At TJC Global we understand it is not just important to get a product out there, but also to make sure the message is as effective as possible in communicating your or your clients message to the target audience. This is why we make use of native language specialists who are skilled in using idioms and culturally sensitive illustrations and allusion. This means your message will come across as clearly in your target language as in the original language. Often slogans, puns and double meanings can get lost in translation, but with a highly skilled TJC specialist, you will be able to make the right impression where it counts.
Our Advertising & Marketing Translation and Interpretation Services can cover areas such as:
Advertising, Marketing and Sales
TV / Radio Commercials
Press Monitoring
Communications
Agencies
Advertising Slogans
Public Relations
Market Research
Billboards, Hoardings, Banners, Signboards, Posters
Copywriting, Proofreading, Editing
Localisation
Transcription
Headlines, Slogans & Copy
Websites
Market Research
Conferences
Catalogue and Image Brochures
Story boards
Employee handbooks
Interviews
Pitches
Presentations
Telephone Calls
B2B and B2C
Posters or POS
Trailers
Product Launches and Campaigns
Social Media
Tenders
Brochures, Leaflets, flyers
Video Conferencing
Apps
Promotional Events
Research & Development
Negotiations
Subtitling & Dubbing
Campaigns
Event Management
Cross-cultural Marketing Solutions
Promotional Materials / Literature
Looking for translation or interpreting assistance in another field?
TJC Global provides specialist interpreting and translation services in various specialist fields. Whatever your requirement, we can find the right linguist to assist you.
If your industry or project type is not listed here, do not hesitate to contact us directly with your enquiry.
Our clinical trial translators utilize their knowledge of subject-specific terminology to deliver precise, unambiguous translations, whatever the context – enabling you to communicate effectively with the rest of the world.
We are also able to adapt to almost any type of project.
What to do next?
Please use the Quick Quote system for a quote for interpreting services or a related enquiry.
If you would like more information about our language services, please get in touch with us.