Agricultural Translation Services | Agriculture Translators Worldwide
We provide professional Agriculture related translation services worldwide in multiple languages.

Millions of people worldwide work on farms, managing flocks of animals or cultivating crops that provide food, biofuels, pharmaceuticals and more, which are then exported to countries all over the world. With such a fundamental role to play, there must be clear and compelling communication between parties in the agricultural sector to avoid costly mistakes or misunderstandings regardless of language barriers.
At TJC Global, what sets us apart is that, besides being gifted linguists, our agricultural translators have years of experience and often a qualification in the field. They are aware of technical language and linguistic quirks so they can translate accurately into your target language, ensuring smooth communication between the involved parties, something essential to the success of our clients.
Looking for Interpretation Services? Please see our Agricultural Interpreting Page.
For more information about our other service fields within the Agricultural Sector, please see the following pages:
Agricultural engineering is concerned with developing systems and devices to enhance agricultural processes and make them more efficient.TJC Global has the knowledge and experience to overcome these language barriers and provide accurate and efficient language services whatever your project.
Agroforestry or forest farming is primarily the management of forests. It has multiple applications in the fields of agriculture, forestry, conservation and land protection. It is important that an interpreter or translator understands the technical terminology and procedures associated with the Agroforestry Industry.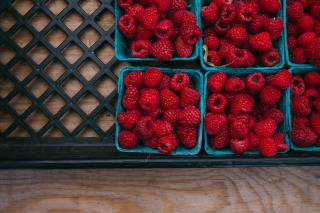 In an increasingly global marketplace, Agriculture and Trade are significant issues. TJC Global has the resources to ensure that these obstacles are removed, promoting the development of sustainable agriculture and fair trade, and protecting the farmer and consumer's needs.
Genetically engineered crops and foods have become extremely controversial issues. Since it has become such a heated international issue, effective cross-border communication is a vital component. Here, TJC Global can help.
Most of the meat, dairy, eggs, fruits and vegetables that we buy from supermarkets today is produced using the economic, scientific and political methods which define Industrial Agriculture. We ensure smooth and precise communication in this globally relevant field.
Good management of natural resources and sustainable agricultural methods are the key tenets of sustainable farming. TJC Global has the resources to be able to offer professional and accurate Sustainable Farming translation and interpreting services for all clients whatever the project, document or event.
In a global marketplace and with the mass demand for meat and dairy products ever-increasing with the population, effective intercultural communication is required between trading nations. Be it relating to agricultural and farming issues, business exchanges or conferences for international discussions, high-quality translation and interpreting are necessary.
Lack of awareness about the intrinsic value of forests, alongside lax environmental laws and forest management has already resulted in deforestation on a mass scale and in many countries, it is an ongoing issue. TJC Global provides an extensive network of specialist translators and interpreters to our clients around the world.
The fish farming industry's greatest asset is the ability to provide fish from sustainable sources without endangering fish stock in lakes and oceans. Our fish farming Industry interpreters, besides being highly skilled and experienced, have a background or qualification in this industry.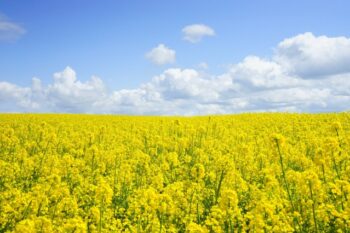 Biofuels have increasingly been seen as an environmentally sustainable alternative to the use of fossil fuels. Our Biofuel Industry translators and interpreters, besides being highly skilled and experienced, have a background or qualification in this industry.
Our Agriculture interpreters & translators can also cover areas such as:
Foods, Fibres, Fuels, Raw Materials
Fruits & Meat
Farmers Markets
Farm Equipment
Cotton, Wool, Hemp, Silk
Biopharmaceuticals
Conservation
Agricultural Waste Management
Environmental Stewardship
Wheat, Corn, Maize, Rice
Agricultural Economics
International Conferences
Raw Materials
Seminars, Conferences
Horticulture
Soil Conservation
Market Reports
Nursery Plants, Flowers
Looking for interpreting assistance in other fields?
TJC Global provides specialist interpreting and translation services in various specialist fields. Whatever your requirement, we can find the right linguist to assist you.
If your industry or project type is not listed here, don't hesitate to contact us directly with your enquiry.
Our clinical trial translators utilise their knowledge of subject-specific terminology to deliver precise, unambiguous translations, whatever the context – enabling you to communicate effectively with the rest of the world.
We are also able to adapt to almost any type of project.
What to do next?
Please use the Quick Quote system above for a quote for interpreting, translation services or a related enquiry.
If you would like more information about our language services, please contact us.