Chemical Engineering Translators & Interpreters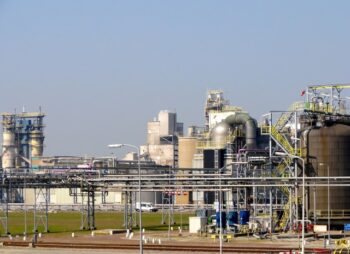 TJC Global can provide specialist chemical engineering translators and interpreters to suit your every requirement.
Our twenty-five years' experience means we have built up a huge network of qualified linguists, many with a background or qualification in the field of chemical engineering. This means we can always select the most suitable candidate for your project, ensuring informed, precise and professional language assistance with an in-depth knowledge of the technical and scientific terminology relevant to it.
We cover business meetings, industrial visits, conferences and presentations of all kinds to aid communication between our clients and their global partners.
Our experts are also happy to help you with any document translation services you might require including for academic journals and research papers in the field of Chemical Engineering.
About Chemical Engineering
Chemical Engineering is a hugely applicable field, it encompasses everything from the development of everyday materials like food products, plastics and paper to the design and manufacture of complex chemical compounds in the form of pharmaceuticals, cleaning mediums and cosmetics.
Chemical engineers are often split into two groups: those who work towards the development of new materials and substances for production and those who design and maintain the machinery involved in the industrial manufacturing of these products. They also use their knowledge for business purposes, finding more cost effective, efficient or more environmentally friendly ways of achieving these goals. In this way, chemical engineering is highly interdisciplinary: an essential component in the production of millions of products, both existing and prospective, all over the world. In the contexts of business, manufacturing, retail and industry, international cooperation is commonplace and specialised interpreters and translators are often needed to facilitate important exchanges and business transactions relating to this vital discipline.
Our Chemical Engineering Translation & Interpreting Services can cover areas and related areas such as:
Chemical process modeling
Computational fluid dynamics
Environmental engineering
Pharmaceutical engineering
Process control, design, development
Process Systems Engineering
Semiconductor device fabrication
Crystallisation processes
Plastic and Polymer Industry
Looking for translation or interpreting assistance in another field?
TJC Global provides specialist interpreting and translation services in a wide array of specialist fields. Whatever your requirement, we can find the right linguist to assist you.
If your industry or project-type is not listed here, please contact us directly with your enquiry.
Our clinical trials translators utilise their knowledge of subject-specific terminology to deliver precise, unambiguous translations whatever the context – enabling you to communicate effectively with the rest of the world.
We are also able to adapt to almost any type of project.
What to do next?
For a quote for interpreting services or a related enquiry, please use the Quick Quote system.
If you would like more information about our language services, please contact us.