Simultaneous Interpreter Services
Video Remote Interpreters are also available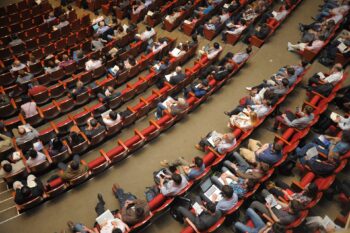 We provide professional simultaneous interpreter services in multiple languages worldwide.

Simultaneous interpreting is the most demanding form, requiring interpreters to be both highly experienced and proficient. TJC Global simultaneous interpreters represent some of the best in the industry. They are professionally qualified and have at least 10 years of experience working in this high-pressure environment. Each of them is also an expert in their field of expertise. This means we can tailor our services to your requirements – ensuring your message to your business partners is communicated accurately and professionally.
We provide simultaneous interpreting services in over 80 languages in cities across the globe.
TJC Global can provide simultaneous interpreting services of the highest standard whatever your requirement or event.
We can also provide simultaneous interpreting at very short notice. Contact us directly for a quote.
Where is simultaneous interpreting required?
Global summits, seminars and symposiums
Court hearings (including arbitrations and tribunals)
Other multinational events include:
What is simultaneous interpreting?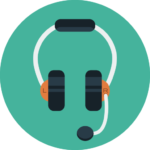 Simultaneous interpreting is commonly required for conferences that involve several different languages and a large number of participants. It may also be required at critical business discussions, seminars, symposiums and, sometimes, court hearings.
There are normally two (and sometimes three) interpreters who sit in a sound-proof booth, away from the audience, listening to the speaker via an audio link. They take turns interpreting the speaker's message at high speed and without a pause for the benefit of delegates in the audience, swapping every 15 – 20 minutes to avoid fatigue.
Simultaneous interpreting can also be used on an individual level. The interpreter whispers the translation into a client's ear so as not to disturb the rest of the listeners (see whispering interpreting for more information).
How many interpreters do I need?
In usual cases, simultaneous interpreting requires two interpreters (and, in some cases, three). This is because it is such a concentrated and demanding form of interpreting. In order to be effective, an interpreter can only translate for periods of up to twenty minutes without a rest. When one interpreter is resting, the other interprets, and the two share the work throughout the assignment or event.
Specialist equipment
Simultaneous interpreting also requires special equipment. As simultaneous interpreting is usually carried out inside a booth using headsets, it is necessary to arrange to hire equipment. Contact TJC Global directly for assistance with equipment hire.
What do next?
If you require simultaneous interpreting services for your event, please contact us, giving the details of your enquiry. To help you further, we will require the following information:
The language pair(s) you require. This is, of course, vital information so we know how many interpreters you require.
The nature / subject matter of the event. This is to ensure we provide interpreters with the relevant expertise.
The size and scale of the event.
Will you need assistance hiring equipment, and how many will you need?
Looking for interpreting assistance in other fields?
TJC Global provides specialist interpreting and translation services in various specialist fields. Whatever your requirement, we can find the right linguist to assist you.
If your industry or project type is not listed here, don't hesitate to contact us directly with your enquiry.
Our clinical trial translators utilise their knowledge of subject-specific terminology to deliver precise, unambiguous translations, whatever the context – enabling you to communicate effectively with the rest of the world.
We are also able to adapt to almost any type of project.
What to do next?
Please use the Quick Quote system above for a quote for interpreting, translation services or a related enquiry.
If you would like more information about our language services, please contact us.