French Conference Interpreters – London UK
TJC Global provide professional French conference interpreters in London, UK.
We also cover remote video interpreting for webinars, seminars or virtual conferences.
TJC Global has the experience and expertise to provide qualified French simultaneous interpreters London UK in a wide array of specialist and technical fields.
TJC's French Conference Interpreters in London, UK, and translators can deliver excellent conference interpreting services for a wide variety of industries, including manufacturing, legal, medical, technical, industrial, engineering, environmental and energy and renewable energy sectors.
Why choose TJC's French conference interpreters?
TJC Global has been established in Oxford for over 25 years and has provided interpreters for numerous international conferences in a wide range of sectors. For more information on the industries covered by our conference interpreters, see our interpreting page.
Our French conference interpreters in London, UK are masters of both the source and target language. What sets them apart is that in addition to being gifted linguists, our conference interpreters are also informed of the local business etiquette, professional conduct and corporate rules.
Adapting to the speech pattern of the speaker quickly, they will convey all information faithfully with an awareness of cultural and linguistic idiom.
About: French
French is an official language in 33 countries across the globe. By this measure, it is second only to English (an official language in 45 countries). There are also many countries across the globe where French is not an official language but plays an important role in the commercial and cultural life of the people.
The French language is a Romance language. Like Portuguese, Spanish, Italian and Romanian, French is a descendant of Latin – the language of the Roman Empire. It is spoken by 90 million as a first language and 190 million as a second language. Written French uses the 26 letters of the Latin alphabet plus five diacritics: the circumflex accent "â", acute accent "é", grave accent "è", diaeresis "ë" and cedilla "ç". Within France, there are also various dialects and regional languages spoken by smaller communities.
Just like any other nation, France has its own business etiquette. See our Doing Business in France Page to find out more.
Locations covered by our French Conference Interpreters in addition to London, UK, are :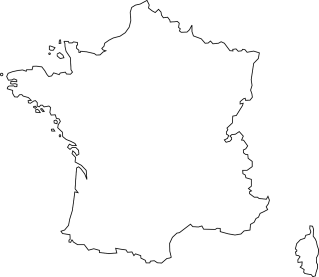 We are also happy to assist you in other cities in France and other countries across the globe.
Looking for interpreting assistance in other fields?
TJC Global provides specialist interpreting and translation services in various specialist fields. Whatever your requirement, we can find the right linguist to assist you.
If your industry or project type is not listed here, don't hesitate to contact us directly with your enquiry.
Our clinical trial translators utilise their knowledge of subject-specific terminology to deliver precise, unambiguous translations, whatever the context – enabling you to communicate effectively with the rest of the world.
We are also able to adapt to almost any type of project.
What to do next?
Please use the Quick Quote system above for a quote for interpreting, translation services or a related enquiry.
If you would like more information about our language services, please contact us.