Apps and Social Media Translators and Interpreters
Professional Apps and Social Media Translation and Interpreting Services Worldwide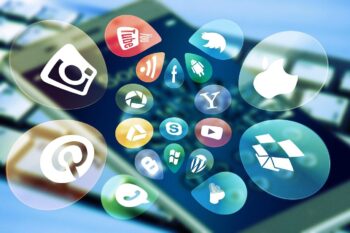 Nowadays, social networking sites and smartphone applications play a vital role in business marketing strategies. Twitter, Facebook, Linkedin, Youtube, blogging sites and numerous other platforms are now employed to promote events, services, developments and products no matter where no matter when. The world is always switched on. Whatever your company, institution or business, these technological advances have probably changed the way you (and your clients or consumers) operate. The sheer speed at which news of products and trends can be transmitted across the globe is astonishing, and means small businesses and organisations can attract global attention with just one viral-inducing tweet. This powerful new medium can be used to help businesses connect with larger audiences and the services of professional translators and interpreters are now beginning to be requested to help facilitate this. They can help post, update and promote your business or organisation in multiple languages and in real-time.
At TJC Global, our network of Apps and Social Media translators and interpreters can help facilitate global communications whatever your project. Their awareness of linguistic nuance and terminology associated with the social media industry means they are able to capture local idiom and display a sensitivity to cultural differences, ensuring your campaign meets the needs of its audience. We tailor all our services to the requirements of our clients and are happy to help your business utilise these fantastic new platforms to their full potential.
To find out more about our previous clients, please visit our Clients and Projects page.

Looking for interpreting assistance in other fields?
TJC Global provides specialist interpreting and translation services in various specialist fields. Whatever your requirement, we can find the right linguist to assist you.
If your industry or project type is not listed here, don't hesitate to contact us directly with your enquiry.
Our clinical trial translators utilise their knowledge of subject-specific terminology to deliver precise, unambiguous translations, whatever the context – enabling you to communicate effectively with the rest of the world.
We are also able to adapt to almost any type of project.
What to do next?
Please use the Quick Quote system above for a quote for interpreting, translation services or a related enquiry.
If you would like more information about our language services, please contact us.