Biotechnology Translators & interpreters – Video Remote Interpreters also available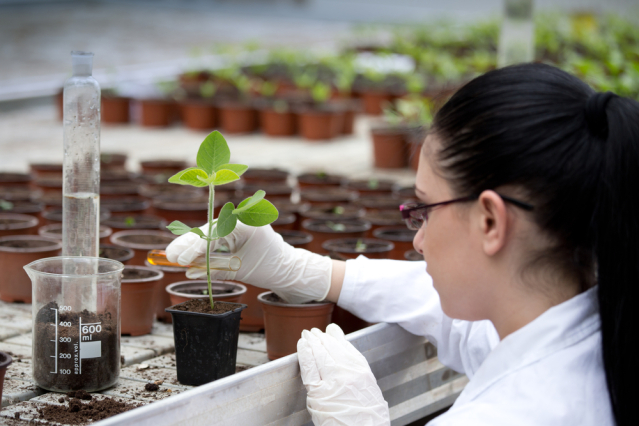 We provide professional biotechnology related translators interpreters services in multiple languages.

Given the vital applications of biotechnology and the depth of the research in this field, global interest is bound to be generated. Expert interpreters and translators will often be required to facilitate international research collaborations and conferences, and meetings and projects between academic institutes and companies involved in the biotechnology industry. It is also necessary to make the breakthroughs that take place accessible to a global audience via the international media.
For this reason, it is vital that no meaning is lost in correspondence between companies and researchers to ensure that all parties fully understand all specifications and agreements. At TJC Global, our translators and interpreters have technical language expertise in various biotechnological areas, providing precise, well-informed and professional language assistance whatever the context or document.
About Biotechnology
Biotechnology can be broadly defined as applying life sciences to the development of commercial products that can improve our standard of life. Primarily, it is concerned with modifying living organisms for human purposes and overlaps with fields like bioengineering, biomedical engineering, immunology, genetic engineering and cell and tissue culture technologies. Its main applications can be categorised into four major industrial areas: the medical/pharmaceutical industry; crop production and agriculture; industrial crop production for other non-food products and environmental uses. It has led to the development of genetically modified crops to improve yield and nutritional value, biodegradable materials and biofuels. It has been used to full advantage in the medical sector to create synthetic insulin, antibiotics, biopharmaceuticals and plant-made pharmaceuticals. It is also credited with designing breakthrough therapies to treat cancers, hepatitis, multiple sclerosis and cardiovascular problems.
For other biotechnology-related services, please see the following pages:
What forms of interpreter services can TJC Global provide?
Video/videoconference interpreting: (also Video Remote Interpreting is available) TJC provides language interpreting services to support events such as business discussions, conferences, legal/court/arbitration/litigation, and other online business interactions in the industry during these challenging times.
Participants can communicate via video, or voice calls using laptops, smartphones, tablets etc. These can be recorded should you wish to take minutes. Our professionally qualified interpreters can join your online virtual meeting, event, or proceeding, for example, and interpret remotely in the language pairing you require to facilitate smooth communication between all parties.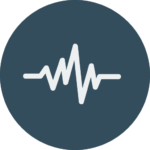 Telephone/teleconference interpreting is a practical way to bridge any language barriers. The interpreter is either located remotely (away from either party) or is with one of the parties. In both cases, they deliver interpreting services through telephone conferencing.
Telephone interpretation is helpful for clients who cannot travel to their counterparts' countries but still wish, for example, to hold business discussions or communicate progress updates. At TJC Global, we are pleased to provide professionally qualified interpreters in almost any selected language combination.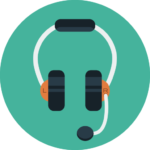 Simultaneous interpreting (also available with Video Remote Interpretation (VRI))
is used for international conferences, critical business discussions, seminars & symposiums. In this case, two to three interpreters are usually situated in a booth, away from the audience, and take turns to interpret at high speed, changing over every 15-20 minutes to avoid fatigue.
The interpreters use headsets to listen to the speaker's message and repeat it immediately (practically "simultaneously") in the target language to benefit relevant audience members.
Consecutive interpreting (also available with Video Remote Interpretation (VRI)) is the most common type. It is used for business discussions, negotiations, contract exchanges, commercial, legal and technical meetings, medical or court hearings, or onsite inspections. The interpreter listens to the speaker, often making notes, and later delivers the meaning in the target language.

The interpreter may wait until a pause or the end, at which point they deliver a translation relatively quickly. Consecutive interpreting may also be used at conferences for panel discussions, Q&A sessions or private discussions between parties – at a stand or elsewhere.
Some examples of the related areas for which we can provide translators and interpreters:
Biotechnology
Cloning
Biodegradation
Bioremediation
Genetic Engineering
Molecular Biology
Bioengineering
Biochemistry
Agriculture
Pharmacogenomics
Embryology
Bioinformatics
Genetic Testing
Cell Biology
Bioeconomics
Gene Therapy
Biorobotics
Biomimetics
Biological Engineering
Human Genome Project
Genomics
Recombinant Gene Technologies
Immunology
Diagnostics
Looking for interpreting assistance in other fields?
TJC Global provides specialist interpreting and translation services in various specialist fields. Whatever your requirement, we can find the right linguist to assist you.
If your industry or project type is not listed here, don't hesitate to contact us directly with your enquiry.
Our clinical trial translators utilise their knowledge of subject-specific terminology to deliver precise, unambiguous translations, whatever the context – enabling you to communicate effectively with the rest of the world.
We are also able to adapt to almost any type of project.
What to do next?
Please use the Quick Quote system above for a quote for interpreting, translation services or a related enquiry.
If you would like more information about our language services, please contact us.