Doing Business in Estonia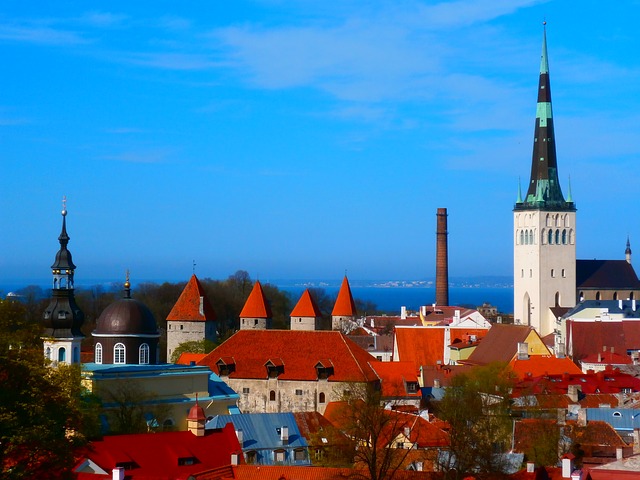 Introduction
Estonia lies in the North-East corner of Europe on the Baltic Sea, South of Finland across the narrow Finnish Gulf. Estonia is the most northerly of the three Baltic states. To the East lies Russia and to South Latvia. The Estonian population is about 1,300,000 people (2000 census), of which 67.7% are Estonians, 25.6% Russians, 1.3% Belorussians, 2.1% Ukrainians, 0.9% Finns and 2.2% other nationalities. The capital of Estonia is Tallinn. It has a picturesque mediaeval Old Town with hundreds of fascinating restaurants, cafés and shops. Other larger cities in Estonia are the university town of Tartu in southern Estonia, the spa and health resort Pärnu in the south-west, and the industrial town Narva on the north-eastern border.
Estonia is covered with forest to a great extent and has more than 1500 islands and thousands of lakes. It has many tranquil spots and long empty beaches. The climate is temperate, but with considerable temperature variations. Summer is warm (22-27ºC, occasionally 30ºC), spring and autumn are fairly short and relatively mild (10-20ºC) with lots of rain. Winter lasts from November to mid-March and can be very cold (0 to -10, occasionally up to -25 or even to -35ºC). Heavy snowfalls are common in the winter months, especially in January and February. However, global warming has tended to make the winters milder and the summers rainier.
Time is GMT + 2 hours.
Electricity: 220 V, two-pin plugs.
General Emergency number is 112 (for quick help in emergency situation). Police number is 110 (burglaries, lost documents, emptied bank account, etc).
Public holidays are 1 January (New Year's Day), 24 February (Independence Day), Good Friday, 1 May (May Day), 23 June (Victory Day), 24 June (Midsummer's Day), 20 August (Restoration of Independence Day), 25 December (Christmas Day), 26 December (Boxing Day).
The official language of Estonia is Estonian, a Finno-Ugric language that is closely related to Finnish but is not related either to the languages of the other Baltic states or to Russian. Most people in Estonia understand and to a certain extent can speak English and the older generation is also fluent in Russian.
Click here for more information about our Estonian Language Services.
Economy
Estonia has a modern market economy with strong ties to the West. It is a member of the European Union and the World Trade Organisation.
Credit cards are widely accepted, and there is no need to change large sums of cash. Cards may be used in all hotels, restaurants and cafes, and in most shops. There are plenty of ATMs in every town, and online banking is also widely used, secure, quick, and functioning very well.
Travellers cheques can be changed in banks in most larger towns. To avoid additional exchange rate charges, take your travellers cheques in US Dollars, Pounds Sterling or Euros.
So far as industry is concerned, the strongest and fastest growing sectors are electronics, information technology and telecommunications. Other main industries are agriculture, forestry and textiles.
Estonia has a strong fiscal policy and transparent tax regime. The budget has been in slight surplus for the last five years and the government debt is very low (5% of GDP). The inflation rate is, however, 3.5 to 4%.
Travelling
Tallinn is very well connected with the rest of Europe and has regular direct flights to London, Brussels, Stockholm, Berlin, Milan, Helsinki, Moscow, etc. Connections to the USA are via Helsinki and New York or Los Angeles. The national airline is Estonian Air (OV). The only international airport in Estonia is Tallinn Airport (IATA code: TLL). It is located 5km (3 miles) northwest of the city. Buses run between the city and the airport (travel time 15 minutes) and a shuttle bus to the main hotels and the city centre meets all flights. Taxis are easily available.
Flights from Tallinn to London takes about three hours, to Frankfurt about two hours 30 minutes, to Los Angeles 22 hours (via Helsinki), and to New York 13 hours 30 minutes (via Helsinki).
Boats from Helsinki to Tallinn take 2-3 hours, helicopter flight about 20 minutes. A bus trip from Tallinn to Riga is about five hours long.
Travellers from all EU countries, Norway, Iceland, Liechtenstein, Switzerland, Canada, Australia, New Zealand, the USA and some other countries do not need visas. The list of visa-free countries is expanding every year, check with the Ministry of Foreign Affairs website (www.vm.ee).
Estonia is a small country and it takes only about six to eight hours to drive across it. The most convenient way to travel is by car (the details of car hire companies can be found on the Internet), but few are: the traffic culture is rather primitive on Estonian roads.
Next, best option is coach transport. It takes about two and half hours to go from Tallinn to Tartu by bus, about one hour 45 minutes to Pärnu, and 4 hours to Narva. There is a regular and reliable coach service also to Kuressaare on the biggest island Saaremaa (about 3.5 to 4 hours, including the trip by ferry) and to Hiiumaa (about 4.5 hours, including the ferry).
The train service is not brilliant but there are three or four services a day from Tallinn to Tartu, Narva and Pärnu.
Pickpocketing is a problem, especially in markets and Old Town streets during the summer when the masses of cruise passengers provide an easy target. Violent crime is rare. Women will not need to worry about walking on their own in the daytime.
Hygiene standards in hotels, restaurants and cafes are high. It is advisable, however, to vaccinate against tick-borne encephalitis if visiting forested areas. It is also wise to carry an efficient insect repellent in the summer as there are masses of mosquitoes around. Mosquitoes are not dangerous (if you are not allergic to mosquito bites), but they can be exceedingly annoying.
Manners
Estonians are fairly quiet and reserved people. They usually talk rather quietly and they keep a physical distance of at least half a metre while speaking to other people. At first, Estonians may seem aloof and even arrogant in their manners towards strangers, but when the relationship grows closer they warm up and become friendly and nice people. On the whole, Estonians are rational and calm people with a quiet but often sarcastic and with a sometimes wickedly sharp sense of humour.
Etiquette and Business Customs
For business, English is the language to use. There is no need to try to learn the local language, it takes too much effort and Estonians do not expect it anyway. However, it is nice to break the ice with simple greetings in Estonian. The common greeting is "tere" ("hello"); "good bye" is "head aega".
If you wish to use Estonian titles then "härra" (Mr.), "proua" (Mrs.) and "preili" (Miss) go always with your business partner's surname. Use the first name only if you are invited to do so. In that case, drop the title.
Prior appointments are necessary. Office hours are Mon-Fri 9am to 6pm.
Do not be late for your appointment as Estonians appreciate punctuality. If you are running late, let your business partner know. Nearly all Estonians use mobile phones and they expect you to do the same and be accessible most of the time.
Dress code for business meetings is smart casual.
Generally, gifts are not expected. There is a custom, however, to bring a small gift (a box of chocolates, flowers, or a bottle of wine) if you are invited to somebody's home. Restaurant, hairdresser, taxi, etc. bills always include VAT but not always the tip. It is normal to leave 10% when the service is satisfactory.
Estonians come to meetings well prepared, they generally mean what they say and do what they say they will do. They keep promises and expect it from their business partners as well.
Negotiation style is generally calm and quite reserved. Estonians are not afraid of silence and short pauses in conversation are quite common and not considered as impolite or embarrassing. Do not rush and interrupt the speaker.
Estonians form a small and close-knit society where personal relationships play a very important role. They prefer to do business with people they have known for some time. Therefore, the time spent at meals and other social gatherings is as important as time spent at the negotiation table.
What forms of interpreter services can TJC Global provide?
Video/videoconference interpreting: (also Video Remote Interpreting is available) TJC provides language interpreting services to support events such as business discussions, conferences, legal/court/arbitration/litigation, and other online business interactions in the industry during these challenging times.
Participants can communicate via video, or voice calls using laptops, smartphones, tablets etc. These can be recorded should you wish to take minutes. Our professionally qualified interpreters can join your online virtual meeting, event, or proceeding, for example, and interpret remotely in the language pairing you require to facilitate smooth communication between all parties.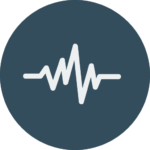 Telephone/teleconference interpreting is a practical way to bridge any language barriers. The interpreter is either located remotely (away from either party) or is with one of the parties. In both cases, they deliver interpreting services through telephone conferencing.
Telephone interpretation is helpful for clients who cannot travel to their counterparts' countries but still wish, for example, to hold business discussions or communicate progress updates. At TJC Global, we are pleased to provide professionally qualified interpreters in almost any selected language combination.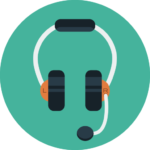 Simultaneous interpreting (also available with Video Remote Interpretation (VRI))
is used for international conferences, critical business discussions, seminars & symposiums. In this case, two to three interpreters are usually situated in a booth, away from the audience, and take turns to interpret at high speed, changing over every 15-20 minutes to avoid fatigue.
The interpreters use headsets to listen to the speaker's message and repeat it immediately (practically "simultaneously") in the target language to benefit relevant audience members.
Consecutive interpreting (also available with Video Remote Interpretation (VRI)) is the most common type. It is used for business discussions, negotiations, contract exchanges, commercial, legal and technical meetings, medical or court hearings, or onsite inspections. The interpreter listens to the speaker, often making notes, and later delivers the meaning in the target language.

The interpreter may wait until a pause or the end, at which point they deliver a translation relatively quickly. Consecutive interpreting may also be used at conferences for panel discussions, Q&A sessions or private discussions between parties – at a stand or elsewhere.
Looking for translation or interpreting assistance ?
TJC Global provides specialist interpreting and translation services in various specialist fields. Whatever your requirement, we can find the right linguist to assist you. If your industry or project type is not listed here, please contact us directly with your enquiry.
Our language specialists utilise their knowledge of subject-specific terminology to deliver precise, unambiguous translations, whatever the context – enabling you to communicate effectively with the rest of the world. We are also able to adapt to almost any type of project.
What to do next?
Please use the Quick Quote system above for a quote for interpreting, translation services or a related enquiry.
If you would like more information about our language services, please contact us.