Business Etiquette & Culture in Albania
Top Tips for Doing Business in Albania
Culture influences language, and language, in turn, influences culture. This happens in ways both obvious and almost imperceptible. TJC Global understands that being fluent in a language also means being fluent in the subtleties and intricacies of the culture and business etiquette associated with it. To ensure that no embarrassing misunderstandings occur in a professional context, all our translators and interpreters are experts in the business culture and etiquette associated with the languages they work with.
Understanding Albanian mentality, culture and etiquette is key to business success in Albania. Read on to find out our top tips for doing business in Albania.
About Albania
Located on the southeast coast of the Mediterranean Sea, Albania is bordered by Italy to the west and Greece to the south and is very well connected to both these countries. Albania has a population of about 3 million, and Tirana, its capital city, is home to over half a million people. The second largest city is Durrës, located on the Adriatic Sea coast. It is home to about 200,000 people. Tirana International Airport is Albania's only international airport with direct flights to most European capitals.
Albania has a remarkably diverse landscape, possessing snow-capped mountains in areas like the Albanian Alps and the hot and sunny coasts of the Albanian Adriatic and Ionian Sea along the Mediterranean Sea.
Albanian Language
Albanian is an Indo-European language spoken by approximately 7.4 million people, primarily in Albania and Kosovo, though it is also used in the Balkans where there are dense populations of Albanians in areas such as western Macedonia, Montenegro, southern Serbia, and north-western Greece.
Most government officials speak English or another European language (French, Italian, German, and Greek) to some extent. However, this may not always be true with private enterprises. In any case, interpreters are widely used for any type of meeting, sometimes the interpreter being the assistant or the secretary of the Albanian entrepreneur/businessman. Contracts can be made verbally and/or in written form. Albanians do not like much paperwork and try to keep things simple. Also, private businesses have very few layers of bureaucracy, and the same person may serve as a manager, point of contact, secretary, accountant, as well as a driver for a given company. Some many able Albanian translators and interpreters may be hired at hourly or daily rates. Although most Albanians prefer cash, bank transfers and credit card payments are possible. The Euro and the U.S. dollar are the most preferred currencies for payments.
Most young Albanians (younger than 35) speak fluent English and often other languages, mainly Italian.
Useful Albanian Phrases
Hello – Ç'kemi / Tungjatjeta
Hello (on phone) – Alo
Goodbye – Paçim
How are you? – Si jeni? (formal) / Si je? (informal)
Pleased to meet you – Gëzohem që të takova
Cheers! – Gëzuar!
Bon Appetit – T'bëftë mirë!
Yes – Po
No – Jo
Please – Ju lutem (formal) / Të lutem (informal)
Thank you – Falemenderit
Sorry – Më fal!
Please click here for more information about our Albanian Translation and Interpreting Services
Business Etiquette & Culture in Albania
Albanians shake hands when meeting strangers and kiss or hug the men and women they consider close acquaintances or good friends. Sometimes these circles will include the potential foreign business partners they have just met. Albanian business attire is more casual than that of other European nations.
Business cards are not mandatory, and there is no custom of exchanging business cards at the beginning or the end of a meeting.
Sometimes, especially when meeting high officials outside their own offices, bodyguards may accompany these officials up to the door of the meeting venue and may often wait immediately outside it.
Business meetings may occur in unconventional places such as at cafés, residential dwellings and during cab journeys. Contacts are frequently made verbally, and payments for goods and services are typically conducted in cash. Albanians do not seem bound by time; lateness for important events, including business meetings and lunch/dinner parties, is not unusual.
Less attention may be paid to equipment in conference rooms or other meeting places than is common elsewhere, so some auditoriums for large and important meetings may be smaller than anticipated.
Gifts are very important for Albanians and mandatory for special guests. You are expected to give a gift in return if you have been given something. Money is never a good gift as it presumes you want a bribe or something illegal from the receiving party. Flowers are generally not given as gifts. Good gifts are generally works of art from your home country, such as small paintings, sculptures, and other memorabilia that will most likely decorate their offices. If you are aware that your potential business partner has children, a very good idea is to bring a gift for their children.
Other Etiquette Tips
In some areas of Albania, nodding the head means "no", and shaking the head means "yes". This is very confusing; therefore, asking your business partner to verbalise their answer when asked a "yes" or "no" question is safer.
Politics is an issue to avoid talking about to Albanians. In Albania, everyone is very passionate about their political beliefs. One of the fastest ways to infuriate your potential business partner is to unknowingly insult his favourite politician or political party. Albanians, however, may initiate political conversations, and in these cases, you may exchange information about the political system in your country, especially if you are from a country which is geographically remote from Albania.
Smoking is allowed in public and in most restaurants, which typically will not have a non-smoking section. Sometimes asking your business partner to put out their cigarettes may be considered an insult, especially if they are already smoking them. If the meeting takes place in your company's office, you may display No Smoking signs before your business partner's visit.
In stores and markets, foreigners may be charged more than locals, especially since most items may not be advertised. The use of old and new "lek", the local currency in Albania, is also very confusing, and you should ask someone once in Albania for a detailed explanation. When shopping, it is better to go with your interpreter or someone who knows Albanian.
Haggling is acceptable in most stores in Albania. When negotiating your business with your potential Albanian partner, remember that no offer from them is ever final until you have accepted it. If you are going to negotiate some items, such as prices, places of delivery, etc., this needs to be done before the end of the meeting unless it is clear that these items will be discussed at a follow-up meeting. Albanians are generally reasonable and willing to negotiate and accommodate their business partners.
Dining Etiquette
While Albanians love good food, they also like to keep fit. You will rarely see overweight Albanians, although their number has recently increased. Greek, Turkish and Italian cuisines have influenced Albanian cuisine, and the food served in Albania has many similarities to the typical food of these countries.
Albanians eat lots of meat; beef, pork, lamb, chicken, and fish. These will most likely be served at any business lunch or supper. Very few Albanians are vegetarians; therefore, it may be challenging to find suitable vegetarian food.
Wine and beer, as well as strong spirits, may be served alongside lunch or supper. Albanians take pride in their most well-know spirit, "raki" (pronounced 'raikee'), which is made of grape juice and is as strong as vodka. It is important for guests to accept an offer of an alcoholic drink, especially raki.
Albanians usually pay for their guests' meals. They will insist that they foot the bill, even if you have invited them to your favourite restaurant. There is a tacit understanding that guests are expected to repay this courtesy the second time.
Business lunches and dinners are not always planned and it you may be invited for lunch or dinner immediately after concluding a meeting, especially if something good, like the signing of a contract, came out of that meeting. This will usually serve to 'celebrate' what has been achieved in this meeting.
Besides lunches and dinners, coffee is also very popular in Albania. Everyone seems to drink coffee, although sometimes 'going out for a coffee' may mean that strong drinks like 'raki' will be consumed. Coffee takes time, and there is no such thing as a 'five-minute coffee break."
Beliefs and Superstitions
Albania is considered a Muslim country, with almost 60 per cent of the population belonging to this religion. However, most of this Muslim population are Muslims because of their family origins and traditions and not because of choice. Albanian Muslims do not have any of the characteristics of the Muslim religion in the Arab countries, such as the teachings, the attendance in mosques, and the devotion to practising their religious rites. Instead, Albanian Muslims gladly marry and cohabit with the rest of the Albanian population, of which 17 per cent are Christians.
A black cat crossing the street is bad luck.
A broken mirror is considered bad luck.
"Syri i keq" or "bad eye" is when someone has seen you in a malicious way. This is usually if you are driving a luxurious car or have a magnificent house, and all of a sudden, some tragedy happens out of nowhere. Most often, this will be attributed to the "bad eye" of someone that wishes malice upon you.
Albanian Interpreting Services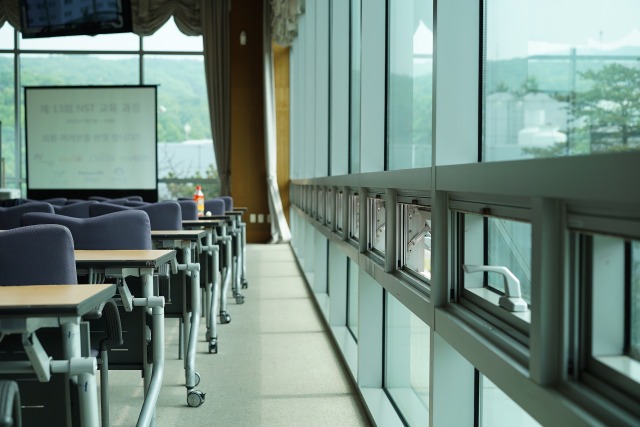 Our arbitration interpreters can assist those seeking an alternative to litigation. Read more…
Albanian Business Meeting Interpreters
Our Albanian business meeting interpreters can assist you at negotiations, discussions and collaborations. Read more…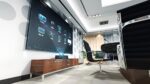 At TJC Global, we have a network of Albanian certified conference interpreters for multi-national conferences of all natures. Read more…
Our Albanian court interpreters are familiar with the format, conventions, procedures and requirements of court interpreting. Read more…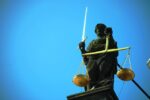 Albanian Deposition Interpreters
We can provide specialist deposition interpreters for witness testimonials, as are common in the US and Canada. Read more…
TJC Global's Albanian legal interpreters can cover court cases, hearings, and tribunals. Read more…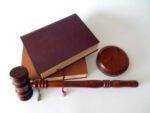 We cover a variety of legal material and documents including, but not limited to, letters, legal documents, contracts, summonses, evidentiary documents, statements, patents and more.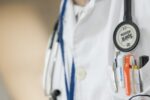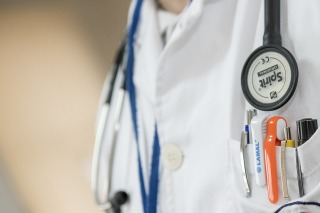 Our medical interpreters are closely acquainted with medical terminology ensuring they deliver informed, precise and efficient interpreting in this highly specialised sector.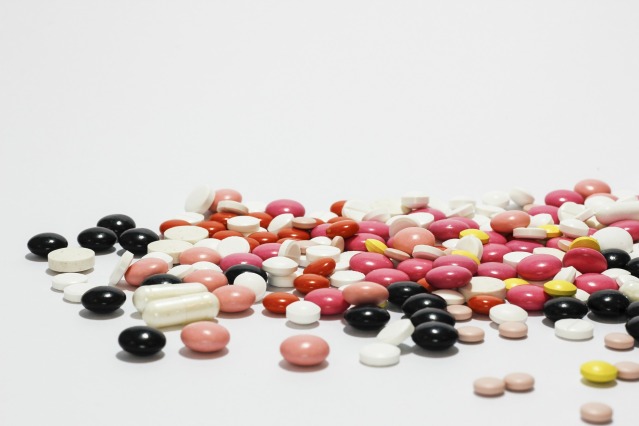 Our Albanian medical translators are all native speakers of your target language and often hold a degree or certificate in the medical sciences.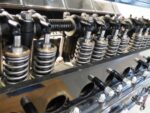 Our technical interpreters can cover assignments in a broad range of industries, including aerospace, motoring, manufacturing and civil engineering. Read more…
What forms of interpreter services can TJC Global provide?
Video/videoconference interpreting: (also Video Remote Interpreting is available) TJC provides language interpreting services to support events such as business discussions, conferences, legal/court/arbitration/litigation, and other online business interactions in the industry during these challenging times.
Participants can communicate via video, or voice calls using laptops, smartphones, tablets etc. These can be recorded should you wish to take minutes. Our professionally qualified interpreters can join your online virtual meeting, event, or proceeding, for example, and interpret remotely in the language pairing you require to facilitate smooth communication between all parties.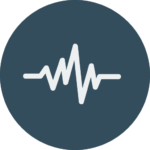 Telephone/teleconference interpreting is a practical way to bridge any language barriers. The interpreter is either located remotely (away from either party) or is with one of the parties. In both cases, they deliver interpreting services through telephone conferencing.
Telephone interpretation is helpful for clients who cannot travel to their counterparts' countries but still wish, for example, to hold business discussions or communicate progress updates. At TJC Global, we are pleased to provide professionally qualified interpreters in almost any selected language combination.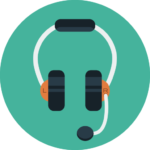 Simultaneous interpreting (also available with Video Remote Interpretation (VRI))
is used for international conferences, critical business discussions, seminars & symposiums. In this case, two to three interpreters are usually situated in a booth, away from the audience, and take turns to interpret at high speed, changing over every 15-20 minutes to avoid fatigue.
The interpreters use headsets to listen to the speaker's message and repeat it immediately (practically "simultaneously") in the target language to benefit relevant audience members.
Consecutive interpreting (also available with Video Remote Interpretation (VRI)) is the most common type. It is used for business discussions, negotiations, contract exchanges, commercial, legal and technical meetings, medical or court hearings, or onsite inspections. The interpreter listens to the speaker, often making notes, and later delivers the meaning in the target language.

The interpreter may wait until a pause or the end, at which point they deliver a translation relatively quickly. Consecutive interpreting may also be used at conferences for panel discussions, Q&A sessions or private discussions between parties – at a stand or elsewhere.
Looking for translation or interpreting assistance ?
TJC Global provides specialist interpreting and translation services in various specialist fields. Whatever your requirement, we can find the right linguist to assist you. If your industry or project type is not listed here, please contact us directly with your enquiry.
Our language specialists utilise their knowledge of subject-specific terminology to deliver precise, unambiguous translations, whatever the context – enabling you to communicate effectively with the rest of the world. We are also able to adapt to almost any type of project.
What to do next?
Please use the Quick Quote system above for a quote for interpreting, translation services or a related enquiry.
If you would like more information about our language services, please contact us.