Business Etiquette in Belarus
Top Tips for Doing Business in Belarus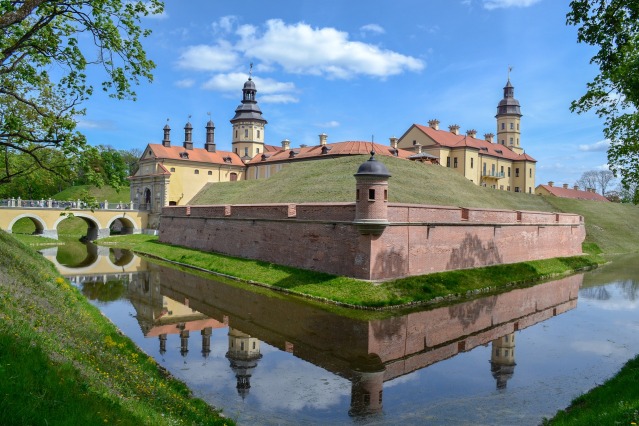 Cultural context plays a major role in how language is used as well as how it develops, and non-native speakers can often find it difficult to translate particular words and phrases from one language into their native tongue without a thorough understanding of the cultural background from which it has arisen. The subtle factors which influence language can make a huge difference to international business interactions.
TJC Global understands that being fluent in a language also means being fluent in the subtleties and intricacies of the culture and business etiquette associated with it.
To ensure that no embarrassing misunderstandings occur in a professional context, all our translators and interpreters are experts in the business culture and etiquette associated with the languages they work with. Read on to find out our top tips for doing business in Belarus.
History
Belarus is a former Soviet Union republic that became independent in 1991. It is a landlocked country in Eastern Europe, bordering Russia, Ukraine, Poland, Lithuania, and Latvia. The population of Belarus is around 9.5 million, with 1.9 million living in the capital Minsk. In the past Belarus has experienced centuries of invasion and conquest. Between 1941 and 1944 the country was occupied by the Nazis and 2.2 million people died – including most of its large Jewish population. Due to the fact that every 4th person died during the war, Belarusians have a strong sense of loss of the loved ones even today.
Today, Belarus is an important transit route for Russian gas supplies to parts of Western Europe. Belarus is also a major exporter of machinery, chemical and petroleum products. The Belarusian economy largely consists of state controlled enterprises. The President of Belarus, Alexander Lukashenko, is known as Europe's last dictator.
Language
Belarusian language (which is also known as White Russian) has been the official language since 1990, before which it was Russian. The majority of the population speaks both Russian and Belarusian, and in addition many people also speak Ukrainian and Polish. A number of businessmen are fluent in English, but because the legal system of the country is quite complicated it is strongly recommended to rely on an interpreter when doing business in Belarus.
Meeting People
The Belarusians are often referred to as 'the most patient Slavs'. Belarusians have a strong sense of tolerance. Rather than getting involved in a conflict, they would prefer to sort out any kind of problem through peaceful negotiations. In public Belarusians are quite restrained. However, if you are greeted very enthusiastically and with a hug and/or a kiss, then you know that a good relationship has been established.
One of the typical week-end activities for Belarusians is working at their 'dachas' (country houses) growing vegetables and fruits. If you are travelling around by car, try to avoid driving on Friday nights especially during the summers as roads are jammed with lots of people on their way to 'dachas' outside the cities. Belarusians are very proud of their little plots of land, so do not be surprised if a very successful local businessman is as excited as a little child when showing you his tomato plants!
Meeting Etiquette
Business meetings in Belarus are quite formal. It is essential to make an appointment with your partner before your visit to Belarus. As bureaucracy is still very cumbersome in Belarus, to speed things up you can try to find a third party (preferably someone local with a good reputation and a good network of associates) who can act as your guarantor.
Patience during business negotiations will pay off.
It is almost impossible to resolve most matters without having the appropriate connections and/or even bribes.
The level of taxes is quite high and legal regulations are quite complicated therefore try to hire a local lawyer or independent legal consultant.
Be open to concessions, as this is the real aim in Belarusian business negotiations. Be prepared to concede at least on some minor things merely to ensure that your business partners feel that they have achieved something.
Hierarchy is very important for Belarusians. They respect age, rank and positions. Bear in mind that business decisions will be made on multiple levels, and gaining an agreement on one level does not ensure the positive decisions on the rest of the levels. Usually, the most senior person will be making a final decision. Paradoxically, it is more difficult to get an agreement with people of the lower ranks in the company.
Food
Belarusian food mainly consists of meat (normally pork or beef) prepared in various ways with potatoes. You will really appreciate the culinary skills of Belarusians if you are invited for a dinner at home. Belarusians are great hosts and you will not regret an evening spent in their company.
Climate
The climate of Belarus is moderately continental with mild and humid winter, relatively hot summer and rainy autumn. So when Doing Business in Belarus, do not forget to pack your waterproof clothes.
Belarus consists of predominantly low 'hilly' flat land. Around 36% of the country consists of forests. There are more than 20 thousand rivers and creeks and 11 thousand lakes in Belarus. The biggest lake is Naroch (about 80 square kilometres). About 30 kinds of mineral raw materials have been prospected in Belarus, the most significant amongst which are potassium salts. The Belarusian reserves of potassium salts are virtually inexhaustible.
Beliefs & Superstitions
Whistling inside a building is considered bad luck.
Don't put your feet on seats and tables, as it is considered rude.
Avoid doing business in the first week of May as it has several public holidays.
What forms of interpreter services can TJC Global provide?
Video/videoconference interpreting: (also Video Remote Interpreting is available) TJC provides language interpreting services to support events such as business discussions, conferences, legal/court/arbitration/litigation, and other online business interactions in the industry during these challenging times.
Participants can communicate via video, or voice calls using laptops, smartphones, tablets etc. These can be recorded should you wish to take minutes. Our professionally qualified interpreters can join your online virtual meeting, event, or proceeding, for example, and interpret remotely in the language pairing you require to facilitate smooth communication between all parties.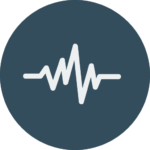 Telephone/teleconference interpreting is a practical way to bridge any language barriers. The interpreter is either located remotely (away from either party) or is with one of the parties. In both cases, they deliver interpreting services through telephone conferencing.
Telephone interpretation is helpful for clients who cannot travel to their counterparts' countries but still wish, for example, to hold business discussions or communicate progress updates. At TJC Global, we are pleased to provide professionally qualified interpreters in almost any selected language combination.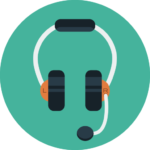 Simultaneous interpreting (also available with Video Remote Interpretation (VRI))
is used for international conferences, critical business discussions, seminars & symposiums. In this case, two to three interpreters are usually situated in a booth, away from the audience, and take turns to interpret at high speed, changing over every 15-20 minutes to avoid fatigue.
The interpreters use headsets to listen to the speaker's message and repeat it immediately (practically "simultaneously") in the target language to benefit relevant audience members.
Consecutive interpreting (also available with Video Remote Interpretation (VRI)) is the most common type. It is used for business discussions, negotiations, contract exchanges, commercial, legal and technical meetings, medical or court hearings, or onsite inspections. The interpreter listens to the speaker, often making notes, and later delivers the meaning in the target language.

The interpreter may wait until a pause or the end, at which point they deliver a translation relatively quickly. Consecutive interpreting may also be used at conferences for panel discussions, Q&A sessions or private discussions between parties – at a stand or elsewhere.
Looking for translation or interpreting assistance ?
TJC Global provides specialist interpreting and translation services in various specialist fields. Whatever your requirement, we can find the right linguist to assist you. If your industry or project type is not listed here, please contact us directly with your enquiry.
Our language specialists utilise their knowledge of subject-specific terminology to deliver precise, unambiguous translations, whatever the context – enabling you to communicate effectively with the rest of the world. We are also able to adapt to almost any type of project.
What to do next?
Please use the Quick Quote system above for a quote for interpreting, translation services or a related enquiry.
If you would like more information about our language services, please contact us.