Doing Business in Croatia
Top Tips for Doing Business in Croatia
The Republic of Croatia, situated in Southeast Europe, has around 4.3 million people. Its capital Zagreb is the economic and political centre of the country and today serves as an international business hub wgucg houses the headquarters of the largest Croatian and Central European companies. Croatia has experienced a surge of popularity as a holiday destination in recent years, thanks to Dubrovnik serving as a filming location for the international TV hit, Game of Thrones. A nation of beautiful coastal scenery and ancient walled cities, Croatia rich cultural identity that provides an excellent environment for successful and enjoyable business operations.
Culture influences language, and language, in turn, influence culture. This happens in ways both obvious and almost imperceptible. TJC Global understands that being fluent in a language also means being fluent in the subtleties and intricacies of the culture and business etiquette. To ensure that no embarrassing misunderstandings occur in a professional context, all our translators and interpreters are experts in the business culture and etiquette associated with the languages they work with. An understanding of Croatian mentality, culture and etiquette is key to business success in Croatia. Read on to find out our top tips for doing business in Croatia.
About Croatian
Standard Croatian, the official language of Croatia, is a variation of the Western Stokavian dialect and belongs to the Serbo-Croat diasystem. The language is also official in parts of Austria, Italy and Serbia. As it has appeared in the vernacular literature, Croatian has existed for 500 years. Remember that people in Croatia refer to the language as the Croatian language and not as the Serbo-Croat language.
Croatian uses Gaj's Latin Alphabet, devised by Ljudevit Gaj in 1835 for use in the Serbo-Croatian language. He introduced letters based on the Czech alphabet for every sound to have only one letter. Nowadays, it comprises 30 letters, including many diacritics.
Pronunciation is as follows:
| | |
| --- | --- |
| Š as in the shop | J as in yellow |
| Đ as in gin | C as in biscuits |
| Ž as in treasure | Nj as in canyon |
| Ć as in church | Lj as in billion |
| Ć as in nature | Dz as in jam |
Travelling in Croatia for Business
Croatia has an extensive public transport system, and the bus system is pervasive. Timetables for buses, trains and ferries can be found on the Internet. All the major car hire companies work in Croatia. The Croatian Tourist Board (www.croatia.hr) has an extensive list of hotels on its website.
It is the law in Croatia that you must always drive with your headlights on.
There is a zero tolerance law (0.0 ml/l) for drinking and driving.
Be careful when Croatian roads are wet because they can be extremely slippery.
During the summer months (particularly July and August), when there are an increased number of visitors to Croatia, the roads and ferries can be very crowded. This is particularly the case on Saturdays. If you are planning an extensive tour around Croatia for the purpose of business it is probably best to avoid these months.
If you do have the misfortune to have a road traffic accident, you should call the Police (telephone number: 92). They will come and make a report about the accident. This is the case even for minor 'bumps'.
Business Matters
Generally, business in Croatia is carried out the same way as in any other European country. It would be difficult to define a business practice as being specific to Croatia. However, one important thing that anyone coming to do business in Croatia should know is that bureaucratic procedures can be quite complex and lengthy.
Do get in touch with your business contacts well in advance to make an appointment.
Refer to your business contact by their title. Sometimes your business contact may call you by your first name with your title [i.e. Mr Bob/Ms Sally]. This is less formal than using your surname, but more formal than just first names.
At Christmas time, a lot of companies send their business partners a small gift (such as a calendar, or a pen with the company's logo).
Most business transactions are expressed in Euros, Dollars or Swiss Francs. However, payments must be received in the Croatian currency of Kunas. ATM machines are widely available, and the majority of business outlets take the major credit cards.
Wining and Dining
The person who has done the inviting is usually expected to pay for the meal.
Be punctual for meal appointments.
When someone offers a toast it is customary for everyone to 'chink' the glasses with everyone else. When you are chinking your glass with someone else you should look them directly in the eye.
Rakija is the Croatian form of grappa, normally served as an aperitif or digestif. Although it is normally a grape based drink it can be infused with a number of different fruit, herbs and grasses. Be warned that it is quite a strong drink.
Noted Croatian wines are Plavac [red wine], Teran [thick bodied red wine], Žlahtina [white wine] and Malvazija [white wine].
If you are a vegetarian, it is probably better to inform your host in advance. Some restaurants specialise in meat dishes and would not be a suitable dining choice for vegetarians.
Recent History
Quite a few people still associate Croatia with the conflicts that followed the break up of the Socialist Federal Republic of Yugoslavia. While this may be foremost in your mind, it is essential to remember that the war in Croatia ended eleven years ago. Croatian people are now thinking towards the future, and these conflicts are not an everyday topic of conversation. It is probably advisable to only broach this subject if your hosts/business partners have introduced it themselves. If this topic does come up, then it is advisable to be aware of the following:
Don't refer to the conflicts following the break-up of the Socialist Federal Republic of Yugoslavia as a civil war.
It is probably best not to ask your business contacts direct questions about their feelings on the conflicts.
Healthcare in Croatia
In case of a medical emergency, the telephone number for an ambulance is 94. If it is a minor medical complaint, then there are a number of private GP's or dentists who offer an extremely high standard of medical care and often speak a number of European languages. If not, they will be able to arrange a translator/interpreter for you. Your host/business partner/hotel will be the best point of contact to help you arrange this.
What forms of interpreter services can TJC Global provide?
Video/videoconference interpreting: (also Video Remote Interpreting is available) TJC provides language interpreting services to support events such as business discussions, conferences, legal/court/arbitration/litigation, and other online business interactions in the industry during these challenging times.
Participants can communicate via video, or voice calls using laptops, smartphones, tablets etc. These can be recorded should you wish to take minutes. Our professionally qualified interpreters can join your online virtual meeting, event, or proceeding, for example, and interpret remotely in the language pairing you require to facilitate smooth communication between all parties.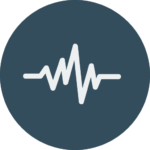 Telephone/teleconference interpreting is a practical way to bridge any language barriers. The interpreter is either located remotely (away from either party) or is with one of the parties. In both cases, they deliver interpreting services through telephone conferencing.
Telephone interpretation is helpful for clients who cannot travel to their counterparts' countries but still wish, for example, to hold business discussions or communicate progress updates. At TJC Global, we are pleased to provide professionally qualified interpreters in almost any selected language combination.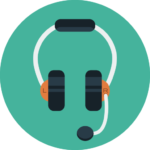 Simultaneous interpreting (also available with Video Remote Interpretation (VRI))
is used for international conferences, critical business discussions, seminars & symposiums. In this case, two to three interpreters are usually situated in a booth, away from the audience, and take turns to interpret at high speed, changing over every 15-20 minutes to avoid fatigue.
The interpreters use headsets to listen to the speaker's message and repeat it immediately (practically "simultaneously") in the target language to benefit relevant audience members.
Consecutive interpreting (also available with Video Remote Interpretation (VRI)) is the most common type. It is used for business discussions, negotiations, contract exchanges, commercial, legal and technical meetings, medical or court hearings, or onsite inspections. The interpreter listens to the speaker, often making notes, and later delivers the meaning in the target language.

The interpreter may wait until a pause or the end, at which point they deliver a translation relatively quickly. Consecutive interpreting may also be used at conferences for panel discussions, Q&A sessions or private discussions between parties – at a stand or elsewhere.
Looking for translation or interpreting assistance ?
TJC Global provides specialist interpreting and translation services in various specialist fields. Whatever your requirement, we can find the right linguist to assist you. If your industry or project type is not listed here, please contact us directly with your enquiry.
Our language specialists utilise their knowledge of subject-specific terminology to deliver precise, unambiguous translations, whatever the context – enabling you to communicate effectively with the rest of the world. We are also able to adapt to almost any type of project.
What to do next?
Please use the Quick Quote system above for a quote for interpreting, translation services or a related enquiry.
If you would like more information about our language services, please contact us.