Doing Business in Denmark
About Denmark
Denmark is a small country with a population of only 5.4 million people. The country is well-known for its welfare state, which provides social services to the citizens and businesses, funded through very high taxes. Despite its size and its exceptionally high taxes, Denmark has a healthy economy and, according to the World Economic Forum's ranking, is among the top 5 of the world's most competitive economies. Denmark became part of the European Union in 1973 and is still a member, even though Euro-scepticism is thriving in the country. Danish business life in particular has benefited from membership of the European Union.

Language
Danish is a Nordic language which is very close to Norwegian and Swedish. Having realised however that very few people on the globe actually speak Danish, the Danes have learnt English in order to communicate with the rest of the world. The great majority of Danes therefore speak and understand English very well – especially among the highly educated. Quite a few Danes speak one of the following languages as well: German, French, Spanish or Russian. You would, therefore, not need to speak Danish in order to do business in Denmark. It is, however, always popular to be able to say some simple things in Danish such as "goddag" (how do you do/ hello), "farvel" (goodbye), "tak" (thank you) and "skål" (cheers).
Click here for more information about our Danish Language Services.
Etiquette
The Danes can be described as an informal but reserved people. The Danish etiquette is similar to that in the rest of the Western Europe. There are, however, certain things worth mentioning if you are coming to Denmark on business. Usually, the Danes do not use titles such as Mr. or Miss, but when addressing business contacts, one should use both first name and surname unless the partners introduce themselves by their first names. Professional titles may be used, but you will often find that this is not the case. When meeting or saying goodbye to your Danish business partners you should greet them with a firm handshake, which is the case even if your business partner is a female. This is the traditional way of greeting in Denmark; many Danes find it uneasy to give cheek kisses etc. When you shake hands, you should make sure you make eye contact with the other person, as this is a sign of self-confidence.
The Danes are famous for being punctual, so do also make sure that you arrive on time. Danes are usually quite modest about themselves, so at business meetings it is advisable not to boast too much and too loudly. If you are invited to your partner's home for dinner, it is polite to bring a small gift such as a bottle of wine or a bouquet of flowers. At dinner you ought to try everything out of politeness to the host and hostess. You will be offered second helpings, but you can say no thank you (or "nej tak") to these without causing offence.
Weather
If you are lacking topics to chat about at dinner parties, a good rule of thumb is that you can always talk about the changeable Danish weather, since the Danes like to complain about the climate in Denmark – no matter the present weather condition. Rain is not an unusual phenomenon in Denmark, so it would be a good idea to bring an umbrella when you are going out to meet your Danish business contacts. The average temperature during July is 19.8 degrees Celsius and in January – 0.9 degrees Celsius. There is snow for about 25 days during the year and usually during January and February.
Education and Equality
Several international surveys show that the Danes are one of the happiest peoples in the world and this is undoubtedly due to their strong welfare state – it guarantees a high level of social equality. Danish citizens for instance are provided with free hospital services, social security and free education. Since the education is free, people in Denmark are generally highly educated. Therefore you can expect your Danish business partners to have a BA (3 years) and M.St. (2 years) from university or an equivalent degree from business school in their field. Denmark is also a country with very high level of equality between the sexes and the country became number 8 in the World Economic Forum's The Global Gender Gap report from 2006.
Most Danish women therefore have a career and work throughout their lives, while they also manage to raise children. In recent years Danish women have become better educated than men and they now form the majority at the universities. Increasingly, they also obtain the senior posts within the Danish business environment, so do not be surprised if your Danish business partner turns out to be a female. It is also worth warning that Danish business women should not be treated as mere secretaries – they expect the same respect as you would show a male business contact.
Family Structure
The family structure in Denmark consists mostly of small nuclear families with 2-3 children. Since Danish women work throughout their lives, Danish men have to take an equal part in the raising of children, and the division of domestic chores is also equal. It is, thus, not unusual that men take paternity leave just as women take maternity leave. After the first year most children enter various child-caring institutions and kindergartens and they, therefore, become very independent at a young age. Marriage is not a precondition for starting a family and it is not unusual for couples to live together for many years before getting married.
Danish Society
Denmark is a highly regulated society with quite a lot of bureaucracy, which however usually works smoothly. When doing business in Denmark, you should, therefore, expect to find that there are rules for most things – also for employment and environment protection. The Danish welfare state is funded through taxes, and it is therefore not unusual that Danes pay up to 60 % in taxes on part of their income. Businesses in Demark pay ca. 28% in business taxes. There is also tax on consumer goods and prices are therefore generally very high in Denmark. Its capital, Copenhagen, is among the 10 most expensive cities in the world according to analysis made by Mercer Human Resource Consulting.
To avoid the high prices it has become very popular to buy products abroad via the internet. In particular drinking and eating out is very expensive and a beer for instance can easily cost 45 kr. (around £4) – a fact to consider before you invite your business partners out for a business dinner. Tips are included in the bill, but you will be popular if you add for instance another 10% to the bill. Despite all these expenses Denmark is a very rich country – even after they have paid their taxes people can still be considered wealthy compared to people in other European countries.

The European Union
Denmark joined the European Union in 1973 and this membership has especially benefited the Danish business environment and the agricultural sector. The population, however, is very EU-sceptic and the Danes have therefore voted unfavourably on several treaties from the European Union. Among other things Denmark has rejected the Euro as the national currency, and the Danes therefore still use the Danish currency 'kroner' as the monetary unit. Despite these hurdles Denmark is an active member of the European Union. Denmark also cooperates closely with the other Nordic countries in "Nordisk Råd", primarily regarding cultural activities.
Transport
The public transport system in Denmark is well developed and especially in the big cities you will find plenty of buses. In Copenhagen the 'S-tog' system is an excellent way of getting around quickly and in 2002 a new metro line was opened. Between the big cities the national train company, DSB, is the most comfortable way of travelling – you can find times and fares on www.dsb.dk . In western Jutland the company Arriva is responsible for the trains. If you hire a car in Denmark, remember it is legally required to wear a seatbelt and to have lights on also during the day. It is illegal to have an alcohol level more than 0.5.
Useful Business Websites
The Confederation of Danish Employers (DA) represents most businesses in Denmark and their web page is www.da.dk . Coming to Denmark on business you will find that the Ministry of Foreign Affairs of Denmark can provide good advices and services. Their web page is www.um.dk and here you will also find a section on investment, trade and development in Denmark. Also the Directorate for Food, Fisheries and Agri Business can be good for business people and their web page is www.dff.dk .

What forms of interpreter services can TJC Global provide?
Video/videoconference interpreting: (also Video Remote Interpreting is available) TJC provides language interpreting services to support events such as business discussions, conferences, legal/court/arbitration/litigation, and other online business interactions in the industry during these challenging times.
Participants can communicate via video, or voice calls using laptops, smartphones, tablets etc. These can be recorded should you wish to take minutes. Our professionally qualified interpreters can join your online virtual meeting, event, or proceeding, for example, and interpret remotely in the language pairing you require to facilitate smooth communication between all parties.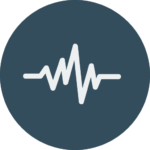 Telephone/teleconference interpreting is a practical way to bridge any language barriers. The interpreter is either located remotely (away from either party) or is with one of the parties. In both cases, they deliver interpreting services through telephone conferencing.
Telephone interpretation is helpful for clients who cannot travel to their counterparts' countries but still wish, for example, to hold business discussions or communicate progress updates. At TJC Global, we are pleased to provide professionally qualified interpreters in almost any selected language combination.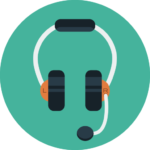 Simultaneous interpreting (also available with Video Remote Interpretation (VRI))
is used for international conferences, critical business discussions, seminars & symposiums. In this case, two to three interpreters are usually situated in a booth, away from the audience, and take turns to interpret at high speed, changing over every 15-20 minutes to avoid fatigue.
The interpreters use headsets to listen to the speaker's message and repeat it immediately (practically "simultaneously") in the target language to benefit relevant audience members.
Consecutive interpreting (also available with Video Remote Interpretation (VRI)) is the most common type. It is used for business discussions, negotiations, contract exchanges, commercial, legal and technical meetings, medical or court hearings, or onsite inspections. The interpreter listens to the speaker, often making notes, and later delivers the meaning in the target language.

The interpreter may wait until a pause or the end, at which point they deliver a translation relatively quickly. Consecutive interpreting may also be used at conferences for panel discussions, Q&A sessions or private discussions between parties – at a stand or elsewhere.
Looking for translation or interpreting assistance ?
TJC Global provides specialist interpreting and translation services in various specialist fields. Whatever your requirement, we can find the right linguist to assist you. If your industry or project type is not listed here, please contact us directly with your enquiry.
Our language specialists utilise their knowledge of subject-specific terminology to deliver precise, unambiguous translations, whatever the context – enabling you to communicate effectively with the rest of the world. We are also able to adapt to almost any type of project.
What to do next?
Please use the Quick Quote system above for a quote for interpreting, translation services or a related enquiry.
If you would like more information about our language services, please contact us.