Doing Business in Taiwan – Business Etiquette
Culture influences language and language, in turn, influences culture. This happens in ways both obvious and almost imperceptible. TJC Global understands that being fluent in a language also means being fluent in the subtleties and intricacies of the culture and business etiquette associated with it. To ensure that no embarrassing misunderstandings occur in a professional context, all our translators and interpreters are experts in the business culture and etiquette associated with the languages they work with.
Introduction
Taiwan is also known as "Formosa", from the name "Ilha Formosa" or "Island of Beauty". It was named so by Portuguese navigators in 1544. Around this time, the island was inhabited by Taiwanese aborigines and subsequently Dutch settlers. In 1683, the Qing dynasty of China conquered Taiwan and it became home to many Han Chinese. In 1895, Taiwan was ceded to Japan until they surrendered it to the Republic of China (ROC)'s military after the second world war. When the Chinese Communist Party took control of mainland China around 1950 (after the Chinese Civil War) and formed the People's Republic of China, the ROC relocated to Taiwan and its surrounding areas: its sole areas of jurisdiction. In the 1980s and early 1990s Taiwan's government underwent considerable reforms and became a multi-party democracy.
Nowadays the island is known by various names for diplomatic reasons. It has a population of around 23 million people, with 7 million inhabiting the metropolitan area of Taipei – Taiwan's capital city.
Taiwan experienced a miraculous economic growth known as the "Taiwan Miracle" in the second half of the 20th century which can be compared to the Western industrial revolution. It is now the 19th largest economy in the world. Its export-driven economy, and advanced technology industry play a key role in the global economy at large. Taiwan is a leading supplier of computer chips, LCD panels and consumer electronics.Its textile industry is also very large. The country is currently undergoing a shift from labour-intensive industries to technology-based manufacturing. Taiwan is dominated by small and medium-sized businesses rather than huge global corporations. This largely protected the Taiwanese economy from the effects of the economic crisis.
Please click here for more information about our Taiwanese Language Services.
Business Etiquette
It is important to be good-mannered as well as punctual in Taiwan. The best thing to do is to arrive a little early, which allows you some time for preparation, and demonstrates your eagerness to meet your partners.
The dress code for business meetings are suita for men and smart (but modest) attire for women. Anything revealing is considered inappropriate.
The welcome greetings are hand-shaking and exchanging business cards. Although body contact between males represents friendliness, such contact should be avoided between males and females, at least during the first meeting.
Taiwanese people do not drink alcohol during work and meetings. It is very unusual to have alcohol drinks at meetings or during business meals. Dinners generally finish early. However, many business hosts like to express their hospitality by showing their partners the nightlife afterwards.
Communications
Humble speech and modesty are highly valued in Taiwanese culture. It is recommended to incorporate praise and appreciation when greeting people.
Interruption and displaying a dominant attitude are considered rude.
Always show respect to people older than you by nodding your head to their words with your eyes lowered. This is a tradition of Confucianism, a set of beliefs which has had a great impact on Taiwanese culture. You should expect the same treatment from people younger than you.
Business Culture
Asian people tend to have very long working hours; you may be required to work during the weekends and vacation-time. Taiwanese people generally like to get things sorted as soon as possible and expect the same from their partner so don't be surprised if you receive a call from your business partner at 10 pm!
Taiwan does not have Christmas, Easter, Thanksgiving or long summer holidays. Instead, the Chinese New Year is the national holiday of the year. Most trading activities slow down for Chinese New Year. For this reason, you may want to avoid embarking on a business relationship in February.
Cuisine
Taiwan is well-known for its food. Taiwanese cuisine has developed from Chinese cuisine, so the two are very similar. The main difference is that Taiwanese people like to incorporate fresh tropical fruits, such as pineapples, plums, oranges, mangoes, etc. in their cooking. In fact, Taiwanese food uses a wide range of tropical fruits, some of which you may never have heard of! These are all very tasty so make sure you try them all when you are there.
People who have a sweet tooth will have a wonderful time in Taiwan, as Taiwanese cakes are famous for being delicious and full of variety.
Tea is drunk after meals or during leisure time. Popular teas are green tea, Puer tea, and Oo-long tea. The most famous tea that originated in Taiwan is pearl milk tea. It is the signature drink of Taiwan and an all-time favourite for Taiwanese people.
Eating out
Westerners may find Taiwanese cuisine slightly heavy when they try it for the first time. Unlike a Western diet, in Taiwan, it is traditional to have hot, savoury dishes for all three meals of the day. However if you find it difficult to adapt, you could ask your business partner if other arrangements can be made. Coffee and tea (Chinese tea) are the most common drinks in Taiwan; instead of pubs, people tend to go to cafés or tea houses for casual meet-ups and catch-ups.
Leisure
Entertainment is ubiquitous in Taiwan. Karaoke is called KTV in Taiwan – and KTV establishments are is where every student and working person goes after work or during weekends. The interior of these is usually luxury suites available to rent out, each with a large screen and microphone where you can enjoy the pleasure of singing or simply gather with friends.
Night markets are another top tourist attraction. Countless night markets (food courts) with special Taiwanese food, nibbles and mid-night suppers are on offer for you to enjoy. Night clubs in Taiwan are also multiplying rapidly; the major music theme is R&B, Hip-Hop, Jazz, and house music. Another way to experience the nightlife is to go to a lounge bar. These have recently became very popular and play light, soft and relaxing music. Here you will find a combination of luxury interior decor and posh cocktails: a place for people to rewind after a busy day of work.
Language
The three most useful and cherished Taiwanese words are easy to learn and to use: 'ching' for please; 'shek-shek' for thank you; 'duae-bu-chi' for sorry. You may find people who use one of these three words in every sentence.
Political Issues
The relationship between Mainland China and Taiwan is very tense at all times. Taiwan is officially known as the Republic of China and is a province of China. However, Taiwan has its own president and independent political system. The situation of Taiwan is in some respects similar to that of Hong Kong in 1997. Although Mainland China has announced their willingness to recover Taiwan, no agreement or decision has been made and negotiations are continuing. When doing business in Taiwan, it is wise to avoid stepping on sensitive toes by commenting on these political issues, as different business corporations in Taiwan hold different points of view.
People
Just like in every corner of the world, in Taiwan you cannot go wrong with a smile. Taiwanese people are famous for their generosity and hospitality.
Finding Your Way Around
Public transportation is very convenient in Taiwan, especially in Taipei. The mass rapid transportation system (MRT) covers nearly the whole of Taipei city. Its vehicles are clean, modernised, and always on time.
Taxis are also a good option when trying to get somewhere in a hurry. They are fast, reliable, and can be found everywhere.
What forms of interpreter services can TJC Global provide?
Video/videoconference interpreting: (also Video Remote Interpreting is available) TJC provides language interpreting services to support events such as business discussions, conferences, legal/court/arbitration/litigation, and other online business interactions in the industry during these challenging times.
Participants can communicate via video, or voice calls using laptops, smartphones, tablets etc. These can be recorded should you wish to take minutes. Our professionally qualified interpreters can join your online virtual meeting, event, or proceeding, for example, and interpret remotely in the language pairing you require to facilitate smooth communication between all parties.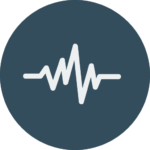 Telephone/teleconference interpreting is a practical way to bridge any language barriers. The interpreter is either located remotely (away from either party) or is with one of the parties. In both cases, they deliver interpreting services through telephone conferencing.
Telephone interpretation is helpful for clients who cannot travel to their counterparts' countries but still wish, for example, to hold business discussions or communicate progress updates. At TJC Global, we are pleased to provide professionally qualified interpreters in almost any selected language combination.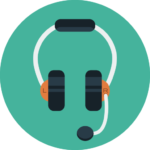 Simultaneous interpreting (also available with Video Remote Interpretation (VRI))
is used for international conferences, critical business discussions, seminars & symposiums. In this case, two to three interpreters are usually situated in a booth, away from the audience, and take turns to interpret at high speed, changing over every 15-20 minutes to avoid fatigue.
The interpreters use headsets to listen to the speaker's message and repeat it immediately (practically "simultaneously") in the target language to benefit relevant audience members.
Consecutive interpreting (also available with Video Remote Interpretation (VRI)) is the most common type. It is used for business discussions, negotiations, contract exchanges, commercial, legal and technical meetings, medical or court hearings, or onsite inspections. The interpreter listens to the speaker, often making notes, and later delivers the meaning in the target language.

The interpreter may wait until a pause or the end, at which point they deliver a translation relatively quickly. Consecutive interpreting may also be used at conferences for panel discussions, Q&A sessions or private discussions between parties – at a stand or elsewhere.
Looking for translation or interpreting assistance ?
TJC Global provides specialist interpreting and translation services in various specialist fields. Whatever your requirement, we can find the right linguist to assist you. If your industry or project type is not listed here, please contact us directly with your enquiry.
Our language specialists utilise their knowledge of subject-specific terminology to deliver precise, unambiguous translations, whatever the context – enabling you to communicate effectively with the rest of the world. We are also able to adapt to almost any type of project.
What to do next?
Please use the Quick Quote system above for a quote for interpreting, translation services or a related enquiry.
If you would like more information about our language services, please contact us.