Doing Business in Thailand – Business Etiquette
Culture influences language and language, in turn, influences culture. This happens in ways both obvious and almost imperceptible. TJC Global understands that being fluent in a language also means being fluent in the subtleties and intricacies of the culture and business etiquette associated with it. To ensure that no embarrassing misunderstandings occur in a professional context, all our translators and interpreters are experts in the business culture and etiquette associated with the languages they work with.
Introduction
The Kingdom of Thailand is an independent country that lies in the heart of Southeast Asia, bordered by Laos, Myanmar, Cambodia and Malaysia. The capital and largest city of Thailand is Bangkok. It is also the country's center of political, commercial, industrial and cultural activities.
Language
The official language of Thailand is the Thai language, a Kradai language closely related to Lao, Shan in Burma, and numerous smaller languages spoken in an arc from Hainan and Yunan south to the Malaysian border. It is the principal language of education and government and spoken throughout the country. The standard is based on the dialect of the Central Thai people, and it is written in the Thai alphabet, an abugida script that evolved from the Khmer script. Several other dialects exist, and coincide with the regional designations. Southern Thai is spoken in the southern provinces, and Northern Thai is spoken in the provinces that were formally part of the independent kingdom of Lannathai. Thailand is also host to several other minority languages, the largest of which is the Lao dialect of Isan spoken in the northeastern provinces. Although sometimes considered a Thai dialect, it is a Lao dialect, and the region in where it is traditionally spoken was historically part of the Lao kingdom of Lan Xang. In the far south, Yawi, a dialect of Malay, is the primary language of the Malay Muslims.

Chinese dialects are also spoken by the large Chinese population, Teochew being the dialect best represented.
Numerous tribal languages are also spoken, including those belonging to the Mon-Khmer family, such as Mon, Khmer, Viet, Mlabri; Austronesian family, such as Cham, Moken, and Orang Asli, Sino-Tibetan family such as Hmong, Lawa, Akhan, and Karen; and other Tai languages such as Nyaw, Phu Thai, and Saek. English is a mandatory school subject, but the number of fluent speakers remains very low, especially outside the cities.
Please click here for more information about our Thai Language Services
Culture
The culture of Thailand incorporates a great deal of influence from India, China, Cambodia, and the rest of Southeast Asia. Thailand's main theology Theravada Buddhism is central to modern Thai identity and belief. In practice, Thai Buddhism has evolved over time to include many regional beliefs originating from Hinduism, animism as well as ancestor worship. In areas in the southernmost parts of Thailand, Islam is prevalent. Several different ethnic groups, many of which are marginalized, populate Thailand. Some of these groups overlap into Burma, Laos, Cambodia, and Malaysia and have maintained a distinctly traditional way of life despite strong Thai cultural influence. Overseas Chinese also form a significant part of Thai society, particularly in and around Bangkok. Their successful integration into Thai society has allowed for this group to hold positions of economic and political power. Like most Asian cultures, respect towards ancestors is an essential part of Thai spiritual practice. Thais have a strong sense of hospitality and generosity, but also a strong sense of social hierarchy. Seniority is an important concept in Thai culture. Elders have by tradition ruled in family decisions or ceremonies.
Economy
Thailand is an emerging economy and considered as a Newly Industrialized Country. After enjoying the world's highest growth rate from 1985 to 1996 averaging 9.4% annually, which is considered to be tremendous growth. Thailand exports an increasing value of over $105 billion worth of goods and services annually. Major exports include Thai rice, textiles and footwear, fishery products, rubber, jewellery, automobiles, computers and electrical appliances. Thailand is the world's no.1 exporter of rice, exporting more than 6.5 million tons of milled rice annually. Rice is the most important crop in the country. Thailand has the highest percent of arable land, 27.25%, of any nation in the Greater Mekong Subregion, with about 55% of the available land area used for rice production. Substantial industries include electric appliances, components, computer parts and automobiles, while tourism makes up about 6% of the Thai economy.
What forms of interpreter services can TJC Global provide?
Video/videoconference interpreting: (also Video Remote Interpreting is available) TJC provides language interpreting services to support events such as business discussions, conferences, legal/court/arbitration/litigation, and other online business interactions in the industry during these challenging times.
Participants can communicate via video, or voice calls using laptops, smartphones, tablets etc. These can be recorded should you wish to take minutes. Our professionally qualified interpreters can join your online virtual meeting, event, or proceeding, for example, and interpret remotely in the language pairing you require to facilitate smooth communication between all parties.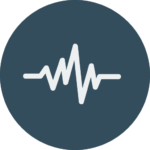 Telephone/teleconference interpreting is a practical way to bridge any language barriers. The interpreter is either located remotely (away from either party) or is with one of the parties. In both cases, they deliver interpreting services through telephone conferencing.
Telephone interpretation is helpful for clients who cannot travel to their counterparts' countries but still wish, for example, to hold business discussions or communicate progress updates. At TJC Global, we are pleased to provide professionally qualified interpreters in almost any selected language combination.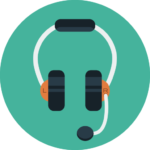 Simultaneous interpreting (also available with Video Remote Interpretation (VRI))
is used for international conferences, critical business discussions, seminars & symposiums. In this case, two to three interpreters are usually situated in a booth, away from the audience, and take turns to interpret at high speed, changing over every 15-20 minutes to avoid fatigue.
The interpreters use headsets to listen to the speaker's message and repeat it immediately (practically "simultaneously") in the target language to benefit relevant audience members.
Consecutive interpreting (also available with Video Remote Interpretation (VRI)) is the most common type. It is used for business discussions, negotiations, contract exchanges, commercial, legal and technical meetings, medical or court hearings, or onsite inspections. The interpreter listens to the speaker, often making notes, and later delivers the meaning in the target language.

The interpreter may wait until a pause or the end, at which point they deliver a translation relatively quickly. Consecutive interpreting may also be used at conferences for panel discussions, Q&A sessions or private discussions between parties – at a stand or elsewhere.
Looking for translation or interpreting assistance ?
TJC Global provides specialist interpreting and translation services in various specialist fields. Whatever your requirement, we can find the right linguist to assist you. If your industry or project type is not listed here, please contact us directly with your enquiry.
Our language specialists utilise their knowledge of subject-specific terminology to deliver precise, unambiguous translations, whatever the context – enabling you to communicate effectively with the rest of the world. We are also able to adapt to almost any type of project.
What to do next?
Please use the Quick Quote system above for a quote for interpreting, translation services or a related enquiry.
If you would like more information about our language services, please contact us.