Doing Business in the Philippines
Culture influences language, and language, in turn, influence culture. This happens in ways both obvious and almost invisible. TJC Global understands that being fluent in a language also means being fluent in the subtleties and intricacies of the culture and business etiquette. To ensure that no embarrassing misunderstandings occur in a professional context, all our translators and interpreters are experts in the business culture and etiquette associated with the languages they work with.
Introduction
The Philippines is an archipelago consisting of 7,107 islands at low tide and slightly fewer at high tide (the famous Filipino joke goes). There are three central regions: Luzon, Visayas and Mindanao, each boasting unique traditions, cultures, and culinary delights (that never cease to amaze even the pickiest business traveller).
Currently, Manila, in the Luzon Region, is the capital of The Philippines. Depending on who is in power, the government may switch the capital to Quezon City (also in Luzon) as it is the largest city in the Philippines. Manila is home to Malacañang Palace, the seat of government and official residence of the President. Financial, business, and expensive shopping districts are found in Makati, also in the Luzon region. Quezon City is the home of the House of Congress, Camp Crame and Camp Aguinaldo (military bases), and other government buildings, such as the Social Security Building.
The number of islands in the Philippines gives an indication of the sheer number of dialects spoken. In fact, there are over 170 dialects, including Tagalog, Cebuano, Ilocano and Waray, spoken on the islands. However, the government officially declared Tagalog and English the official languages of the country, making it easier for Westerners to do business on the islands.
Since English is the official language of the government, business and education, most Filipinos speak "Tag-lish", a mixture of Tagalog and English words, in everyday conversation. This style of talking makes translating and interpreting a bit trickier as locals easily switch languages.
Please click here for more information about our Filipino Language Services
Brief History
The Spanish occupied the Philippines for around three centuries, ending with the Spanish-American War in 1898. This Spanish influence explains why most Filipinos have last names of Spanish origin. The Islands became known as the Commonwealth of the Philippines in 1935. A transitory president, Manuel Quezon, was elected to guide the islands and he served the country for 8 years. The United States agreed to give the island its independence after a decade-long transitional period. The Philippines finally gained its independence from the Americans in 1946 following a short occupation by the Japanese during World War II.
Philippines National Anthem & National Flag
Filipinos are very nationalistic people. The national anthem "Lupang Hinirang" (Translation: Beloved Land) is played at the beginning of most business ceremonies and even at movie theatres at the start of each film. The national flag can be interpreted as follows: three stars representing the three regions of the country (Luzon, Visayas and Mindanao); eight sun rays illustrating the uprise of the first eight provinces (Batangas, Bulacan, Cavite, Laguna, Manila, Nueva Ecija, Tarlac, and Pampanga) against the Spanish rule. The two bands can be interpreted as 'war' (red) and 'peace' (blue). Its unique property is that the flag can be hung both ways: blue at the top during peacetime and red at the top during a time of war.
Fun Facts
The Philippines is the only Catholic country in Asia as influenced by the Spaniards, who ruled the country for 333 years from 1565-1898.
The Philippines has had two female presidents over the past 20 years. The first one was Former President Corazon Aquino, who ended Marcos's 21-year dictatorship in a blood-free revolution in 1986, known as "People's Power".
There is no such thing as the word "No" in the Philippine language of business. Most businessmen/women avoid saying no as they perceive it as a weakness. Therefore, a "yes", may mean "later on" or "maybe."
Filipinos are known to have unusual and interesting first names. Normally this is a made-up name, which is a combination of the mother and father's first names. Take for instance, Ednora (combination of Eduardo and Nora) for a girl and Jomari (combination of Jose and Maria) for a boy. Other unusual but common first names are Cherry or Cherry Pie and Princess.
Business Etiquette
This developing nation is known for the warmth and hospitality of its people. The friendliness of the Filipinos makes it a delight for international businessmen and women to do business here.
To do business in the Philippines, it is very important to establish relationships with business partners. Business relationships are personal relationships. Networking and building trust is essential if one is to survive in the business world of the Philippines. Help from interpreters, who understand the culture and the language, will make it easier to gain trust and confidence.
Business Attire
Outward appearance is very important to Filipinos. Even when going to a grocery store, one dresses to impress. Make sure that when you go to a business meeting that you dress smartly and conservatively in either light or dark colours.
Traditional Filipino wear which is used in place of a suit and tie (at formal parties, award ceremonies, weddings or sometimes the office) is called 'Barong Tagalog' (translated as, 'dress of the Tagalog'). This is an upper garment made from abaco fibre, jusi or piña cloth worn deliberately un-tucked. Although still worn at offices, more and more office workers wear the modern Westernised long-sleeved shirt, suit and tie combination.
Business Salutations
Formality is key when it comes to business greetings. Upon meeting a business acquaintance, use "Mr" for men or "Miss" or "Mrs." for women along with their surnames. To win bonus points, using official work or academic titles along with their last name as status symbols are important to most Filipinos, eg. Engineer Ballesteros, Minister Jagurin, etc. Only address someone on a first-name basis if they ask you to be less formal.
A handshake is also a very common salutation. Make sure you greet the eldest or most senior person in the room before everyone else. The exchanging of business cards is also important. One must make sure that one's title is clearly marked on the card. Make it a point to present your card and to ask for one in exchange. Take a few moments to read and acknowledge the card before carefully putting it away.
Business Meetings and Negotiations
Although Filipinos have earned a reputation for operating on "Filipino time" i.e. that they are always late for events, this is not true of business meetings. Meetings, in general, are pretty formal and start on time. However, be prepared to start and end meetings with a friendly, social chat. After the chitchat, the meeting begins and agendas are strictly adhered to. Minutes of the meeting are almost always sent out soon afterwards.
Dining and Entertaining
As mentioned previously, Filipinos are extremely friendly and hospitable. A business meeting may end up in a local restaurant or with a personal invitation to dine at one's home. Being invited to either of these is an indication that the business trust has begun and has now entered the personal relationship stage. Remember, business and personal relationships are one and the same to a true Filipino. Make it a point to attend when invited.
Bringing a gift to the event would be welcome but remember never to take an edible gift as the host might interpret this as an insult to their hospitality or their ability to provide you with good food. A trinket or icon from your home country would be a well-received token of your appreciation. It is also customary to heavily compliment the host of the event and to send a small gift (e.g. flowers for a woman) to thank them for the next day.
Filipinos pride themselves on their culinary delights. Most are known to eat three heavy meals throughout the day and two snacks, known as 'merienda' (one in between breakfast and lunch and the other after lunch but before dinner).
Common Filipino Expressions
Due to its Spanish influence, the Filipino language has both an informal and formal manner of speaking. The formal tone is used to address elders (like parents and grandparents) or people in positions of authority. The word "opo" or "po" is added at the end to denote formality.
| | |
| --- | --- |
| English | Filipino |
| Yes (formal) | Oo (Opo) |
| Salutations, similar to cheers | Mabuhay |
| Good morning (formal) | Magandang umaga (po) |
| Good afternoon (formal) | Magandang hapon (po) |
| Good evening (formal) | Magandang gabi (po) |
| Thank you very much (formal) | Maraming salamat (po) |
| You're welcome (formal) | Walang anuman (po) |
| How are you? (formal) | Kamusta (po) kayo? |
| Fine (formal) | Mabuti (po) |
| What? (formal) | Ano (po)? |
| When? (formal) | Kailan (po)? |
| Where? (formal) | Saan (po)? |
| How? (formal) | Paano (po)? |
Aside from formal language, Filipinos often use non-verbal communication, which involves a lot of facial expressions and body language. The raising of the eyebrow (depending on the brow curve) and the lips mean different things. The aid of an interpreter may be needed by international business people in order to effectively understand this non-verbal Filipino dialect.
When Tagalog was first written using the Roman alphabet, it used spellings derived from Spanish. When the Filipino alphabet was derived in the late Twentieth Century, the official alphabet featured 28 letters. These can be roughly translated as the twenty-six standard letters of the Roman alphabet plus the letters ñ and ng.

What forms of interpreter services can TJC Global provide?
Video/videoconference interpreting: (also Video Remote Interpreting is available) TJC provides language interpreting services to support events such as business discussions, conferences, legal/court/arbitration/litigation, and other online business interactions in the industry during these challenging times.
Participants can communicate via video, or voice calls using laptops, smartphones, tablets etc. These can be recorded should you wish to take minutes. Our professionally qualified interpreters can join your online virtual meeting, event, or proceeding, for example, and interpret remotely in the language pairing you require to facilitate smooth communication between all parties.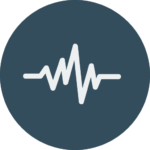 Telephone/teleconference interpreting is a practical way to bridge any language barriers. The interpreter is either located remotely (away from either party) or is with one of the parties. In both cases, they deliver interpreting services through telephone conferencing.
Telephone interpretation is helpful for clients who cannot travel to their counterparts' countries but still wish, for example, to hold business discussions or communicate progress updates. At TJC Global, we are pleased to provide professionally qualified interpreters in almost any selected language combination.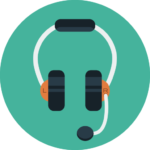 Simultaneous interpreting (also available with Video Remote Interpretation (VRI))
is used for international conferences, critical business discussions, seminars & symposiums. In this case, two to three interpreters are usually situated in a booth, away from the audience, and take turns to interpret at high speed, changing over every 15-20 minutes to avoid fatigue.
The interpreters use headsets to listen to the speaker's message and repeat it immediately (practically "simultaneously") in the target language to benefit relevant audience members.
Consecutive interpreting (also available with Video Remote Interpretation (VRI)) is the most common type. It is used for business discussions, negotiations, contract exchanges, commercial, legal and technical meetings, medical or court hearings, or onsite inspections. The interpreter listens to the speaker, often making notes, and later delivers the meaning in the target language.

The interpreter may wait until a pause or the end, at which point they deliver a translation relatively quickly. Consecutive interpreting may also be used at conferences for panel discussions, Q&A sessions or private discussions between parties – at a stand or elsewhere.
Looking for translation or interpreting assistance ?
TJC Global provides specialist interpreting and translation services in various specialist fields. Whatever your requirement, we can find the right linguist to assist you. If your industry or project type is not listed here, please contact us directly with your enquiry.
Our language specialists utilise their knowledge of subject-specific terminology to deliver precise, unambiguous translations, whatever the context – enabling you to communicate effectively with the rest of the world. We are also able to adapt to almost any type of project.
What to do next?
Please use the Quick Quote system above for a quote for interpreting, translation services or a related enquiry.
If you would like more information about our language services, please contact us.