Hungarian Conference Interpreters Worldwide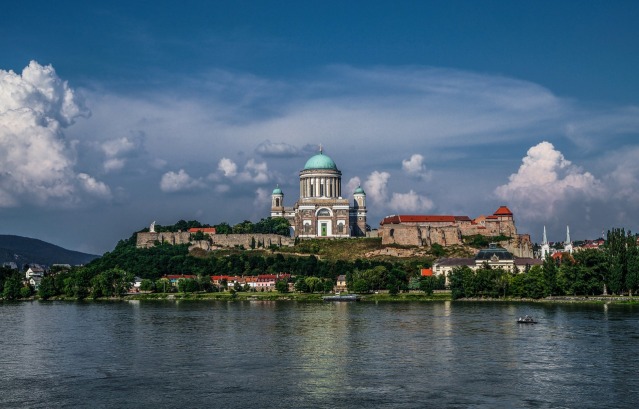 Video / Telephone remove interpreters also available
English to Hungarian, Hungarian to English and other multiple languages
Conferences often bring about the need for language assistance. Both simultaneous and consecutive interpreters may be required to facilitate information exchange and allow international conferences to run smoothly and remain accessible to a multi-national audience.
TJC Global has the experience and expertise to provide Hungarian conference interpreters whatever your event.
Our network of skilled Hungarian conference interpreters based all over the globe have backgrounds in a wide variety of specialist subjects, including law, medicine, technical, engineering and environmental matters, as well as many other fields.
They will convey all information faithfully with an awareness of cultural and linguistic idiom as well as knowledge of the technical vocabulary and specific procedures associated with the subject or industry.
To talk to us about your Hungarian conference interpretation requirements, contact us directly at info@tjc-global.com or use the FREE QUOTE SYSTEM.
Why choose TJC's Hungarian conference interpreters?
Always native speakers
A network of experienced and highly-qualified translators and Chinese conference interpreters with expertise in a wide variety of specialist fields
A tailored service to meet your specific needs
A reliable and confidential service
A global scope with interpreters in locations all over the world
All forms of interpreting
To find out more about our previous conference interpreting clients, please visit our Clients and Projects page.
Which types of interpreting can our Hungarian conference interpreters offer?
Simultaneous interpreting: Interpretation is delivered by at least two interpreters who usually sit in a booth in front of microphones while wearing headsets. They listen to the speaker in the source language and repeat what has been said in the target language into their microphone for the benefit of the appropriate audience members. Simultaneous interpretation is common for conferences that involve several different languages and a large number of participants and is usually only one way – however there are scenarios in which two-way simultaneous interpreting may also be needed. TJC Global can provide experienced and professional interpreters for conferences and events of all natures.
Consecutive interpreting: There also occasions at conferences which demand consecutive interpreting assistance. This may be during panel discussions, Q&A (Question & Answer) sessions or perhaps in a situation where an organisation wishes to speak face-to-face with exhibiting businesses set up in stalls around the conference room. In these instances, interpretation is more likely to be two-way; it becomes a facilitating process which allows for communication interchange between two parties rather than one-way simultaneous, which is more often a method used to convey information to a large and diverse audience.
About: Hungarian
Hungarian is the official language of Hungary, and is a Ugric language, only very distantly connected to other European languages. The Hungarian name for the language is magyar. Around 10 million of the global 14.5 million speakers of Hungarian live in Hungary itself, with others to be found in Serbia, Slovakia, Slovenia, Croatia and Ukraine. There are various mutually intelligible dialects of Hungarian, which include: Alföld, West Danube, Danube-Tisza, King's Pass Hungarian, Northeast Hungarian, Northwest Hungarian, Székely and West Hungarian.
Just like any other nation, Hungary has its own business etiquette. See our Doing Business in Hungary to find out more.
Hungarian Conference Interpreters in Hungary
Hungarian Interpreters in Budapest
For more information about other areas covered by our Hungarian language experts, please see our Hungarian Translation and Interpreting Homepage
Looking for interpreting assistance in other fields?
TJC Global provides specialist interpreting and translation services in various specialist fields. Whatever your requirement, we can find the right linguist to assist you.
If your industry or project type is not listed here, don't hesitate to contact us directly with your enquiry.
Our clinical trial translators utilise their knowledge of subject-specific terminology to deliver precise, unambiguous translations, whatever the context – enabling you to communicate effectively with the rest of the world.
We are also able to adapt to almost any type of project.
What to do next?
Please use the Quick Quote system above for a quote for interpreting, translation services or a related enquiry.
If you would like more information about our language services, please contact us.