Lithuanian Medical and Pharmaceutical Translation Services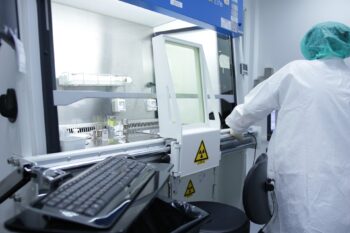 It is important that a translator understands the technical terminology and procedures associated with the field in which they are working, whether it be anything from law or engineering, to science and architecture. This ensures that translation is precise and no misunderstandings occur. Our Lithuanian Medical translators, besides being highly skilled and experienced, have a full understanding of the wide range of complex and technical terminology associated with medicine and pharmaceuticals.
Some examples of the areas for which we can provide translators:
Consultations
NHS Mental Health Service
Management
Referrals
Patient Liaison Service
Policy & Protocol
Clinical meetings
Symposiums & Conferences
Research
Primary Care Trust
Medical Malpractice & Negligence
General Practice
Technical development
Clinical Trials documents
Literature & Brochures
Our Lithuanian Medical Interpreting Services for All Occasions
We also offer a Lithuanian Medical Interpreting Service.
Some examples of our Medical interpreting services:
Simultaneous court interpreters
Consecutive court interpreters
Facilitating court interpreters
For more information about other areas covered by our Italian language experts, please see our Lithuanian Translation and Interpreting Services page.
Looking for interpreting assistance in other fields?
TJC Global provides specialist interpreting and translation services in various specialist fields. Whatever your requirement, we can find the right linguist to assist you.
If your industry or project type is not listed here, don't hesitate to contact us directly with your enquiry.
Our clinical trial translators utilise their knowledge of subject-specific terminology to deliver precise, unambiguous translations, whatever the context – enabling you to communicate effectively with the rest of the world.
We are also able to adapt to almost any type of project.
What to do next?
Please use the Quick Quote system above for a quote for interpreting, translation services or a related enquiry.
If you would like more information about our language services, please contact us.