Mandarin & Cantonese Technical Interpreting -Video Remote Interpreters also available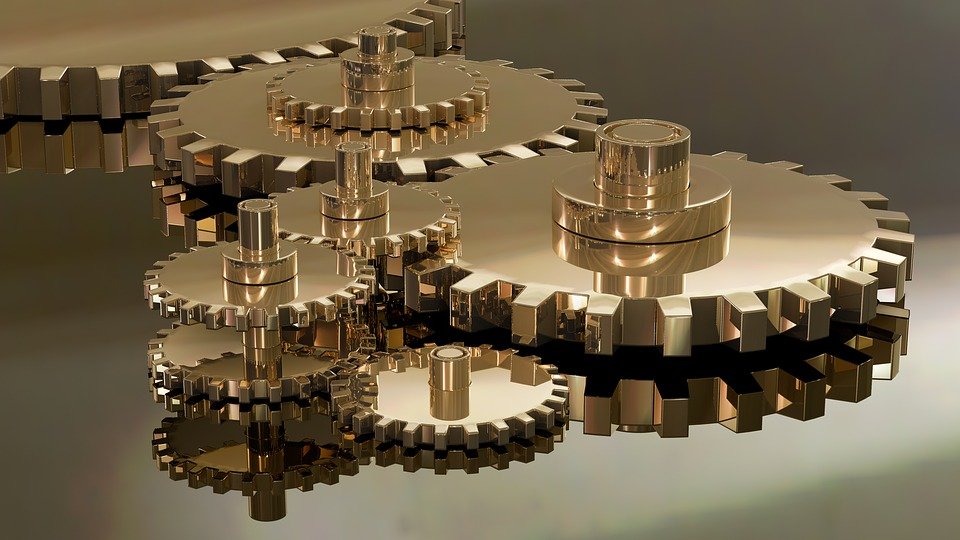 Whether you require interpreting assistance for a technical meeting, site or factory visit, conference, seminar or other business events, TJC Global can help.
Our extensive and diverse network of professional Chinese technical interpreters are not only talented linguists but are also specialists in a wide variety of technical and engineering sectors.
Our Chinese technical interpreters utilise their knowledge of technical terminology and their understanding of linguistic discrepancies to deliver precise, unambiguous interpretings, facilitating information exchange all over the world.
Our technical interpreters cover all engineering fields – click for more information.
Looking for Chinese technical document translation services? Please see our Chinese Technical Translation page.
Our Chinese technical interpreters can cover the following areas:
Why choose TJC Global's Chinese technical interpreters?
Interpreters of Superior Quality
We are committed to supplying interpreters of high quality, so all our business meeting interpreters have years of experience and are extremely reliable. Not only will they convey your information in meticulous detail to your business partner, but they will also give you valuable insights as to how business works in the country in question. This serves to avoid potential clashes and misunderstandings.
Experienced & Committed Interpreters
The years of experience in translation and interpreting services in numerous fields have enabled our translators and interpreters to translate technical, specialist subjects.
A Comprehensive Service
We are also pleased to arrange for interpreting services to meet your every business need, including business meetings, conferences and consultations. We can provide interpreting services all over the globe. For more information, please see our Business Interpreting Page.
Locations
We cover locations in China and across the globe. If the location you require is not listed below, chances are we will still cover it – please contact us directly.
About Chinese
Rather than being one self-contained language, Chinese instead refers to a group of languages officially in use in China, Hong Kong, Taiwan, Macau, Singapore and the Wa States, Burma, and being recognised as a minority language in the USA, Canada and Malaysia. It is named one of the six official languages of the United Nations: the variant used in this context is "Standard Chinese", a standardised version based on the Mandarin spoken in Beijing. The main branches of Chinese are Mandarin, Wu, Yue, of which the primary language is Cantonese, and Min. The variations of Chinese are not always mutually intelligible. Still, of the estimated 1.2 billion speakers of some variety of Chinese, around 960 million are thought to speak Mandarin as their native tongue – making it the lingua franca of the Chinese world.
Spoken Chinese (for Interpreting):
The two official versions of the Chinese language are Mandarin and Cantonese. The People's Republic of China (mainland China) has Mandarin as its official spoken language. Although Mandarin is often used merely as a name for another sub-group of variants, it is the most commonly used version of the Chinese language in the PRC, Republic of China (Taiwan) and the Republic of Singapore. On the other hand, Cantonese is widely spoken in the Special Administrative Regions (SAR) of Hong Kong and Macao and the Canton (or Guangdong) province of the PRC.
Written Chinese (for Translation):
Two forms of written Chinese are widely used. One is known as 'simplified' and the other as 'traditional'. Simplified Chinese was introduced in mainland China by the Chinese government in 1949 to improve the population's literacy rate and make complicated characters faster to write (some of which initially included a few dozen strokes). Chinese people on the mainland started using the modern version of characters, while those outside mainland China continued to use the original traditional script.
The significant difference between the traditional and the simplified versions of Chinese is that the traditional form includes more complicated characters. In contrast, the modern simplified characters are regarded as easier to write.
About technical translators in China
When it comes to China, the phrase 'world leader' is never far from the lips. The world's fastest-growing major economy, manufacturing giant and superpower behind many unbelievable feats of engineering, China has made astonishing advances in science and technology over recent decades. It is likely that any business transaction related to technical matters, be it in manufacturing or engineering, will involve the world's largest exporter somehow. This means that language barriers affecting Chinese are also common and that translators and interpreters who have technical expertise in both the source and target language are in high demand.
Some examples of the specialist areas in which we can provide Chinese technical interpreters:
Aerospace
Architecture
Automotive Industry
Patents
Aviation
Biochemistry
Biofuel Industry
Plastic and Polymer
Biotechnology
Biochemical Engineering
Chemical Engineering
Formulae
Civil Engineering
Computer Systems
Prototypes
Statistics
Construction
Electrical Engineering
Eletronics
Software and Hardware
Energy (Power Generation)
Environmental Issues
Environmental Sciences
Technology (DVD, mobile, gaming, TV, radio, digital)
Industrial Engineering
IT / Computer Technology
Machinery
Research Institutions
Manufacturing
Marine Engineering
Structural Engineering
Telecommunications
Circuit Diagrams
Mechanical Engineering
Mining
Process Engineering
Nuclear Engineering
Copyrights
Oil and Gas Industry
Nanotechnology
Events our Chinese technical interpreters cover:
Business Negotiations
Business Discussions
International Conferences
Presentations & Pitches
Shareholders Meetings
Annual General Meetings (AGMs)
Courses & Seminars
Global Meetings
Training
Marketing Related Training
Meetings with Overseas Dealers
Business / Contract Related Meetings
Overseas Company Visits
Telephone Conferences
Meetings at Trade Shows
Trade Negotiations in Energy
Transportation & Logistics Meetings
Industrial-related Conferences
Energy and Envoronment -related Meetings
Plant visits and Discussions
Global Exhibitions
Seminars
Congresses
On-site visits
Looking for interpreting assistance in other fields?
TJC Global provides specialist interpreting and translation services in various specialist fields. Whatever your requirement, we can find the right linguist to assist you.
If your industry or project type is not listed here, don't hesitate to contact us directly with your enquiry.
Our clinical trial translators utilise their knowledge of subject-specific terminology to deliver precise, unambiguous translations, whatever the context – enabling you to communicate effectively with the rest of the world.
We are also able to adapt to almost any type of project.
What to do next?
Please use the Quick Quote system above for a quote for interpreting, translation services or a related enquiry.
If you would like more information about our language services, please contact us.