Dutch Court Interpreters | Dutch Court Interpreting | London | UK | Worldwide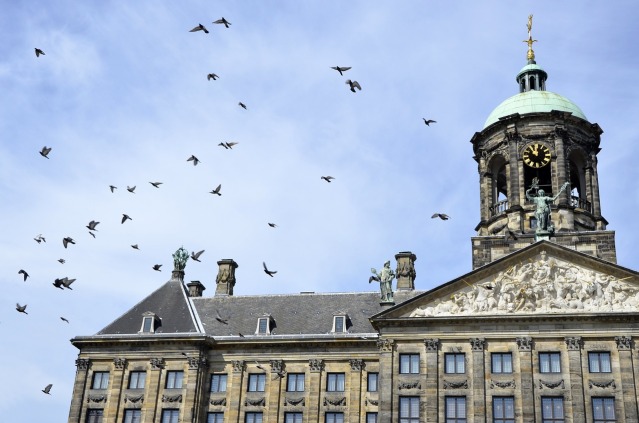 Court interpreters for English to Dutch, Dutch to English and multiple other languages
It is vital for a court interpreter to have substantial experience and an understanding of legal proceedings when working in complex and challenging court cases. Communication in the courtroom may be more difficult than one might expect. Rhetorical comments, strong dialectical strains and subtle linguistic nuances can often lead to harmful misunderstandings.
TJC Global's highly qualified Dutch court interpreters can help prevent this and establish smooth, transparent communication between parties. They have an extensive command of legal terminology and are able to recognise difficult phrasing and pick up on colloquialisms, adjusting their interpretation accordingly. This ensures glitch-free court interpreting whatever the context.
TJC Global can provide experienced and professional Dutch court interpreters both for one-off occasions and long-term assignments including criminal cases; depositions; arbitrations; witness preparation; pre-trial meetings between attorneys, solicitors, barristers and clients and interviews with court personnel.
Contact us for a quote or to find out more about our Dutch court interpreting services.
Why choose TJC Global's Dutch Court Interpreters?
All our Dutch court interpreters are native speakers.
They have long term experience, often between 10-15 years and sometimes even more, in court and legal interpretation, as well as professional qualifications to match, ensuring language support of the highest-quality that you can rely on every time.
They combine advanced language skills with expertise in their chosen industry meaning they can offer a bespoke service to match your requirements.
By supplying high quality language support, we have earned the trust of hundreds of international law firms, governmental institutions, private companies and many other public and private organisations. To find out more about our previous clients, please click here.
Our Dutch court interpreters can assist in the following settings:
Locations covered by our Dutch Court Interpreters:
TJC's Dutch court interpreting services in hundreds of cities in Europe, Asia, North & South America, Australasia and Africa. For more information on the locations we cover, please see our global locations page or contact us directly.
About Dutch
Dutch (aka. Flemish when spoken in Belgium) is a West Germanic language spoken primarily in the Netherlands and as one of the three official languages of Belgium alongside French and German. It is also used in an administrative capacity in those countries which historically comprised the "Netherland Antilles" including Suriname, the islands of Curaçao, Sint Maarten, Aruba, Bonaire, Saba, and Sint Eustatius. It is a close relative of Afrikaans, one of the official languages of South Africa, which is derived from Dutch. This is due to the presence of Dutch settlers in South Africa during the 18th and 19th centuries. It is estimated that 90 – 95% of Afrikaans is of Dutch origin and the two languages are often mutually intelligible, especially in written form.
Dutch is one of the official languages of the European Union and has approximately 23 million native speakers worldwide. Interestingly, it is thought to be the most easily attainable foreign language for native English speakers, probably due to similarities in origin and lexicon, although it is not currently one of the primary languages taught in English schools.
It originates from Low Franconian and its use can be dated back to the 12th century. In the Middle Ages, it was one of the languages of the people, hence its name – originally "Dietsc", or "Duutsc", equivalent to the German "Deutsch", which means literally, "language of the people". It was thus somewhat different from the Latin which dominated religion and education.
As suggested, Dutch bears many similarities to both German and English. In fact 70% of the population of the Netherlands can speak fluent English and 55-59% of Dutch people also speak German!
Source: Encyclopaedia Britannica [http://www.britannica.com/EBchecked/topic/409930/Dutch-language]
Looking for interpreting assistance in other fields?
TJC Global provides specialist interpreting and translation services in various specialist fields. Whatever your requirement, we can find the right linguist to assist you.
If your industry or project type is not listed here, don't hesitate to contact us directly with your enquiry.
Our clinical trial translators utilise their knowledge of subject-specific terminology to deliver precise, unambiguous translations, whatever the context – enabling you to communicate effectively with the rest of the world.
We are also able to adapt to almost any type of project.
What to do next?
Please use the Quick Quote system above for a quote for interpreting, translation services or a related enquiry.
If you would like more information about our language services, please contact us.