French Energy Industry Translation & Interpreters – Video Remote interpreters also available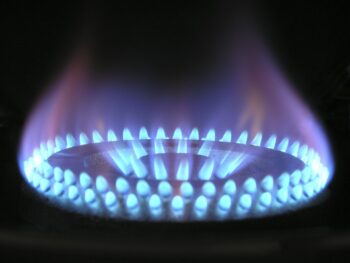 We provide Professional French Energy Industry Translation & Interpreter Services, including utilities & Fuel related matters.
Inevitably affecting nearly all businesses and industries the world over, the production of electricity, fuel and gas is essential to nearly all aspects of life. The Energy Industry itself is a huge sector which comprises all industries involved in the production, sale and distribution of energy so is multilateral and multi-lingual by nature. It is a sector currently under tremendous pressure to move towards sustainable and 'green' fuels in an increasingly more environmentally aware world. The broad range of topics under the heading 'Energy Industry' and the significant number of events which take place globally trying to improve the global Energy Industry in favour of these 'greener' methods means that effective international communication is crucial and the skills of experts translators and interpreters may need to be employed.
At TJC Global, our French translators and interpreters for the energy industry not only have a native-level understanding of your target language, but also years of experience using industry-specific terminology, and a knowledge of the protocols of the energy sector. This means we can help overcome language barriers that arise in this field of work and those closely related. Our interpreters and we aim to help you achieve your goals within this global business. We can assist with various meetings, negotiations and conferences and provide email translation services for all related documentation.
We are very happy to arrange for our French interpreters to meet your clients anywhere, as we can provide interpreting services all over the globe.
Why not read our blog article on Renewable Energy?
Please see the following related pages:
Our French Energy Industry Interpreting service covers areas such as:
Carbon Trust Standard
Energy Efficiency
Renewable Energy
Carbon Offsetting
Gas and Oil Industry
Climate Change
Climate Conferences
Environmental Issues
Fossil Fuels
Environmental Law
Sustainable Development
Biofuels
Clean Technology
Climate Change
Renewable Energy
Carbon Trust Standard
Greenhouse Gases
Wind Power
Environmental Assessment
Nuclear Energy
Carbon Capture and Storage
Waste Management
Solar Energy Development
Reducing Emissions
French Translation & Interpreting Homepage
Looking for interpreting assistance in other fields?
TJC Global provides specialist interpreting and translation services in various specialist fields. Whatever your requirement, we can find the right linguist to assist you.
If your industry or project type is not listed here, don't hesitate to contact us directly with your enquiry.
Our clinical trial translators utilise their knowledge of subject-specific terminology to deliver precise, unambiguous translations, whatever the context – enabling you to communicate effectively with the rest of the world.
We are also able to adapt to almost any type of project.
What to do next?
Please use the Quick Quote system above for a quote for interpreting, translation services or a related enquiry.
If you would like more information about our language services, please contact us.