French Oil and Gas, Mining and Drilling Translation & Interpreter Services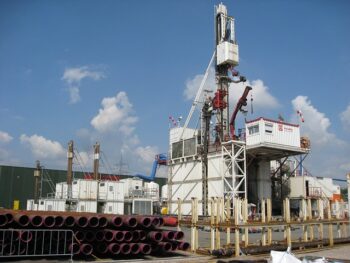 We provide Professional French Oil and Gas Industry, mining & drilling-related translation & interpreting services.
English to French, French to English and multiple other languages
Renewable energies, such as those produced from solar, wind, and water power, are the future sources of energy on our planet. However, the energy created from fossil fuels such as gas and oil is still the primary source of fuel production, making it one of the most valuable industries today. The petroleum industry plays a vital role by supplying the global markets with petrol and diesel. The gas industry is equally essential, supplying heating to many households worldwide. Effective communication between the parties involved is essential to succeed in this global business.
At TJC Global, we can help overcome language barriers that arise in this industry and those closely related. Our interpreters are fluent in the language of your requirement and have in-depth knowledge of industry-specific terminology, often as the result of years of experience and qualifications in that field. This means professional, precise language assistance to help you achieve your goals within the Oil and Gas Industry.
We are also very happy to arrange for our interpreters to meet your client(s) anywhere and provide interpreting services all over the globe.
For related fields, please see the following pages:
Our French Oil and Gas Industry Translation and Interpreting Services cover areas such as:
Engineering, Rigs, Equipment
Industrial Sector
Large Construction Projects
Environmental Engineering
Mining
Reports
Civil Engineering
Architectural Engineering
Government-run Construction Projects
Environmental and Global Issues
Nuclear Engineering
Audits
International Conferences
Petroleum Industry
Offshore Rigs
Return to our French Translation & Interpreting Homepage
Looking for interpreting assistance in other fields?
TJC Global provides specialist interpreting and translation services in various specialist fields. Whatever your requirement, we can find the right linguist to assist you.
If your industry or project type is not listed here, don't hesitate to contact us directly with your enquiry.
Our clinical trial translators utilise their knowledge of subject-specific terminology to deliver precise, unambiguous translations, whatever the context – enabling you to communicate effectively with the rest of the world.
We are also able to adapt to almost any type of project.
What to do next?
Please use the Quick Quote system above for a quote for interpreting, translation services or a related enquiry.
If you would like more information about our language services, please contact us.