Greek Court Interpreters | London | UK | Worldwide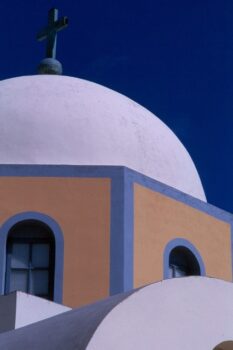 Court interpreters and Legal interpretation for English to Greek, Greek to English and multiple other languages
It is vital for a court interpreter to have substantial experience and an understanding of legal proceedings when working in complex and challenging court cases. Communication in the courtroom may be more difficult than one might expect. This is often down to the use of legal jargon and specific terminology as well as the posing of negative or double negative questions by barristers and other legal professionals.
TJC Global's highly qualified Greek court interpreters can help prevent this and establish smooth, transparent communication between parties. They have an extensive command of legal terminology and are able to recognise difficult phrasing and pick up on colloquialisms, adjusting their interpretation accordingly. This ensures glitch-free court interpreting whatever the context.
TJC Global can provide experienced and professional Greek court interpreters both for one-off occasions and long-term assignments.
Contact us for a quote or to find out more about our Greek court interpreting services.
Why choose TJC Global's Greek Court Interpreters?
Our Greek court interpreters have many years' experience in legal interpreting, and often qualifications to match. This extensive experience makes for language services of the highest-quality.
Our Greek court interpreters combine expertise in their chosen industry with advanced language skills and a knowledge of relevant legal terminology meaning they are able to ensure accurate translations of complex industry or legal jargon.
TJC interpreters have earned the trust of hundreds of international law firms, governmental institutions, private companies and many other organisations. To find out more about ourprevious clients, please click here
Our Greek court interpreters can assist in the following settings:
Locations covered by our Greek Court Interpreters:
TJC's Greek court interpreting services in hundreds of cities in Europe, Asia, North & South America, Australasia and Africa. For more information on the locations we cover, please see our global locations page or contact us directly.
Court interpreters in Thessaloniki
Court interpreters in Patra
Court interpreters in Heraklion
Court interpreters in Larissa
Our Greek Court interpreters can cover the following areas:
Arbitration / Litigation / Civil Hearings
Criminal Proceedings
Shipping / Industrial / Commercial
Attorney / Advocacy Services
Immigration Hearings
Attorney, Solicitor / Barrister Services
Contracts / International Law
International Disputes
Transcription (tape, DVD, CD, Hardcopy)
Depositions
Fraud
International Disputes
Court Proceedings, Hearings
Patents / Lawsuit
Mediation
Banking Law
Administrative / Public Law
Tribunals
Charity Law
Litigation
Human Rights
Corporate Finance
Defamation Law
EU Law
Education Law
Insurance Law
Intellectual Property Law
Planning law
Licensing Law
Military Law
For more information about other areas covered by our Greek language experts, please see our Greek Translation and Interpreting Homepage
About Greek
To talk of Greek as a single language is almost impossible. With a history spanning 34 centuries, contemporary Greek is merely the result of centuries of a huge linguistic evolution spanning from Mycenaean Greek to Ancient Greek to Biblical Greek. It has the longest recorded history of any Indo-European language and along with Latin, is one of the most culturally, intellectually and lexicographically important languages of the Western world. It is the language of Homer and Aristotle: the language of epic poetry and groundbreaking philosophy. With over 50,000 English words derived from it, its seminal significance is truly beyond measure.
Nowadays, what is known as "Modern" or "Roman Greek" is spoken by approximately 12 million people as a native language. It is the official language of both Greece and Cyprus and is also recognised as a minority language in a number of other Southern and Eastern European states. It is one of the 23 official languages of the European Union.
The phonological system of Modern Greek differs greatly from that of its Ancient ancestor. There now exist only 5 vowels – which is somewhat different to the multiple vowel heights, lengths that characterised Ancient Greek. There are 24 letters to the modern Greek alphabet, in addition to two diacritics: the acute accent and the diaeresis (aka. two dots above a vowel).
Minority languages are spoken by people in different geographic regions of Greece, for example the Arvanites are an Alanian-speaking group located in rural areas around Athens. In northern Greece, there are also some Slavic-speaking groups whose dialects can be classified as Macedonian or Bulgarian. Despite these small communities, Greek is spoken by almost the entire population.
Looking for interpreting assistance in other fields?
TJC Global provides specialist interpreting and translation services in various specialist fields. Whatever your requirement, we can find the right linguist to assist you.
If your industry or project type is not listed here, don't hesitate to contact us directly with your enquiry.
Our clinical trial translators utilise their knowledge of subject-specific terminology to deliver precise, unambiguous translations, whatever the context – enabling you to communicate effectively with the rest of the world.
We are also able to adapt to almost any type of project.
What to do next?
Please use the Quick Quote system above for a quote for interpreting, translation services or a related enquiry.
If you would like more information about our language services, please contact us.