Bosnian Translation & Interpreting
Video/Telephone Remote Interpreting also available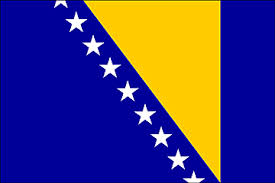 Professional Bosnian interpreters and translators for English to Bosnian, Bosnian to English as well as multiple other languages… If you are in a hurry, please contact us
At TJC Global, we provide specialised Bosnian translation and interpreting tailored to your needs in Bosnia and Herzogovina and worldwide.

TJC's professional Bosnian interpreters and translators can deliver high quality interpreting and translation services for a wide variety of industries, including the manufacturing, legal, medical, technical, industrial, engineering, environmental and energy and renewable energy sectors.
Our network of Bosnian interpreters also includes certified interpreters for international conferences, court interpreters and business meeting interpreters. We also cover all types of technical discussions; also US depositions, arbitrations and hearings, as well as all manner of other events and meetings in major industries. Please contact us directly with your enquiry or use the Quick Quote system on the right hand side of the page.

Our Bosnian Interpreting and Translation Services
For more information on our interpreting services, and the different forms of interpreting, please see our explanation page here.
For more information on our translation services, please see our explanation page here.
TJC Global has many years experience providing translation and interpreting services to organisations all over the globe. The flexibility of our services, along with the professional expertise of our Bosnian lingusts means we can cater for even the most complex translation and interpreting requirements.
Why choose TJC Global's Bosnian Interpreters & Translators?
Our native Bosnian interpreters and translators combine expertise in their chosen industry with an in depth knowledge of the languages at hand.
We can provide Bosnian language experts in highly specialist fields, ranging from multiple branches of engineering to marketing, from pharmaceuticals and medicine to advanced legal issues.
All our Bosnian interpreters and translators have many years experience in their field, and professional qualifications to match, ensuring language support of the highest-quality.
We have earned the trust of hundreds of local, national and international companies and organisations. For more information regarding our previous clients, please click here.
We always provide a reliable and confidential service.
Our Bosnian translators can achieve fast turnaround times for translation and thorough proofreading.
We realise the importance of cultural business knowledge so our services are set up not only to translate verbal communication, but to help interpret cultural differences and support our clients when it comes to the subtleties of language.
We are also happy to assist you in cities in Bosnia & Herzogovina including Sarajevo and Mostar and in other countries across the globe.
What to do next?
Please use the Quick Quote system above for a quote for interpreting, translation services or a related enquiry.
If you would like more information about our language services, please contact us.