Danish Court Interpreting szervices in London, the UK & Worldwide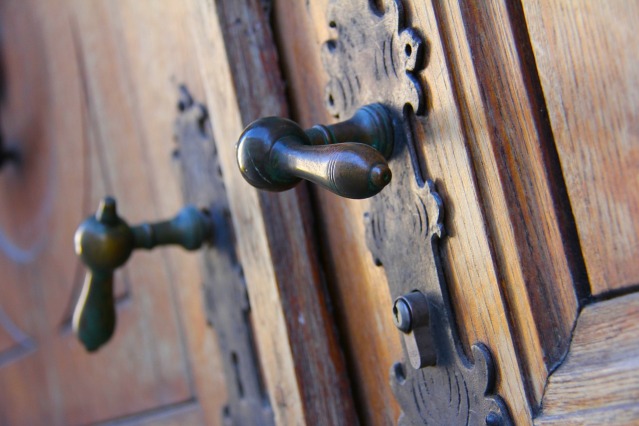 Court interpreters for English to Danish, Danish to English and multiple other languages
TJC's Danish court interpreters can provide assistance for court cases of various lengths, providing both short-term and long-term support in locations in Europe, Asia, North & South America, Australasia and Africa.
Communication in the courtroom may be more difficult than one might expect. This is often down to the use of legal jargon and specific terminology as well as the posing of negative or double negative questions by barristers and other legal professionals.
TJC Global's highly qualified Danish court interpreters have substantial experience and an understanding of legal proceedings when working in complex and challenging court cases.
TJC's Danish interpreters and translators are also happy to work outside of court.
Contact us for a quote or to find out more about our Danish court interpreting services.
Why choose TJC Global's Danish Court Interpreters?
All our Danish court interpreters are native speakers.
They have long term experience, often between 10-15 years and sometimes even more, in court and legal interpretation, as well as professional qualifications to match, ensuring language support of the highest-quality that you can rely on every time.
They combine advanced language skills with expertise in their chosen industry meaning they can offer a bespoke service to match your requirements.
By supplying high quality language support, we have earned the trust of hundreds of international law firms, governmental institutions, private companies and many other public and private organisations. To find out more about our previous clients, please click here.
Our Danish court interpreters can assist in the following settings:
Locations covered by our Danish Court Interpreters:
TJC's Danish court interpreting services in hundreds of cities in Europe, Asia, North & South America, Australasia and Africa. For more information on the locations we cover, please see our global locations page or contact us directly.
About Danish
Danish, known by speakers as "Dansk", is a Northern Germanic language spoken mainly in Denmark but also as a minority language in the German county Schleswig-Holstein where around 50,000 Danes live. Its speakers number approximately 6 million worldwide with small communities of Danish speakers in the USA and Canada. It is believed that 15 to 20% of the inhabitants of Greenland speak Danish as their native tongue.
Danish is descended from Old Norse which was spoken by the Germanic population during the Viking era. It is therefore similar to Swedish and Norwegian. Nonetheless, Danish is the language which has changed most substantially from Old Scandinavian, having veered away from its sister languages around 1000AD. It is now more easily understood by Norwegian speakers than Swedes, although the three languages are usually mutually intelligible to accomplished speakers. Swedes like to joke that Danish sounds like Swedish spoken with a potato in one's mouth, while Danes believe Swedish sounds like drunken Danish!
Modern Danish is written using the Latin alphabet plus 3 additional letters: æ, ø, and å. Old Danish used a Runic script. Examples of inscriptions date back to 250AD. The language is commonly taught in schools in Greenland, Iceland and the Faroe Islands.
Danish is recognised all over the world as a language and culture of literary significance. The anonymously-written Anglo-Saxon text Beowulf was set in Denmark. So was Shakespeare's masterpiece: Hamlet. The master of fairytales himself was also a Dane. Hans Christian Andersen's "Little Mermaid" famously sits upon a rock in Copenhagen's harbour and reminds us all of the beautiful tales spun from this fascinating language.
Just like any other nation, Denmark has its own Business etiquette. See our Doing Business in Denmark Page for more information…
Looking for interpreting assistance in other fields?
TJC Global provides specialist interpreting and translation services in various specialist fields. Whatever your requirement, we can find the right linguist to assist you.
If your industry or project type is not listed here, don't hesitate to contact us directly with your enquiry.
Our clinical trial translators utilise their knowledge of subject-specific terminology to deliver precise, unambiguous translations, whatever the context – enabling you to communicate effectively with the rest of the world.
We are also able to adapt to almost any type of project.
What to do next?
Please use the Quick Quote system above for a quote for interpreting, translation services or a related enquiry.
If you would like more information about our language services, please contact us.