Malay Technical Translation Services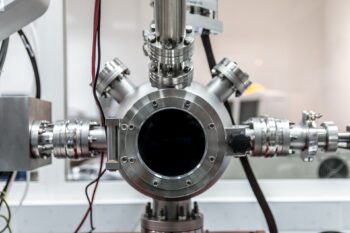 Professional Malay Technical Translators Worldwide
English to Malay, Malay to English and other Multiple Languages
In an increasingly global marketplace, high-quality technical translation services are becoming more and more necessary, be it to make instruction manuals accessible to the global consumer, to facilitate multilateral industries such as automobile manufacturing, or to establish patents for new products or prototypes in multiple countries. When it comes to complex systems and machinery, language must be precise and transparent calling into service the expertise of qualified, meticulous and experienced translators.
TJC Global is a world leader in providing technical interpretation services for highly specialized and scientific industries. With over 25 years' experience and a global network of skilled translators with expertise in various fields, we can offer a range of services to cover all aspects of technical document translations, from contract negotiation, to international meetings and conferences, to presentations and the latest research. Our technical translators combine qualifications or years' of experience in their chosen field with a fluent knowledge of the target language, ensuring an accurate, precise and unambiguous interpretation to avoid any potentially costly or harmful mistakes. With our tailored service, we can provide clients with products of unparalleled fluency and faithfulness.
Please see the following pages for more information about the specialist areas covered by our Technical translators:
Aviation
Biotechnology
Product R&D
Energy Industry
Examples of documents we cover:
Installation and Instruction Manuals ; User manuals ; Assembly Instructions ; MSDS and Data Sheets ; Labels and Packaging ; Graphic User Interface ; Operation Manuals ; Repair Manuals ; Technical Proposals ; Training Guides and Manuals ; Specification Sheets ; Configuration Manuals ; Catalogs ; CAD Drawings ; IT/Computer Specifications and many more…
For more information about other areas covered by our Malay language experts, please see our Malay Translation and Interpreting Homepage
Looking for interpreting assistance in other fields?
TJC Global provides specialist interpreting and translation services in various specialist fields. Whatever your requirement, we can find the right linguist to assist you.
If your industry or project type is not listed here, don't hesitate to contact us directly with your enquiry.
Our clinical trial translators utilise their knowledge of subject-specific terminology to deliver precise, unambiguous translations, whatever the context – enabling you to communicate effectively with the rest of the world.
We are also able to adapt to almost any type of project.
What to do next?
Please use the Quick Quote system above for a quote for interpreting, translation services or a related enquiry.
If you would like more information about our language services, please contact us.