Professional Chinese Legal Translation Services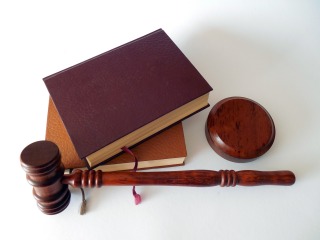 Chinese legal translation for English to Chinese, Chinese to English and multiple other languages
The translation of a legal document can be a precarious matter. Legal terminology is often very specific, and knowledge of the local legal system and cultural differences may be required to reproduce the document precisely and faithfully. Indeed, when it comes to legal matters, clarity is of crucial importance. All parties must fully understand the complex language of legislation and how it might affect the individual.
Luckily, TJC Global's professional Chinese translators have years of experience and often qualifications in legal matters.
Their specialist knowledge of legal jargon, as well as their familiarity with local legal procedures, means our Chinese language experts can handle the documentation inherent to all types of law, from the property, contract and tort law to equity and trusts, constitutional and family matters to corporate finance.
Why choose TJC's Chinese legal translation services?
Legal Document Translation – With years of experience in reading, drafting, and translating legal documents, our linguists can provide fluent, accurate translations that guarantee complete understanding between parties. We can provide for all your translation needs, from legal contract translation to patents and employment agreements to the drawing up of lengthy legal briefs and transcripts.
A Wide Range of Legal Services – Our extensive network of linguists enables us to provide a tailored service to our clients in a vast range of specialist legal fields all over the globe, including shipping law, intellectual property, commercial disputes, immigration, arbitration, family law and insurance.
Our previous clients include:
Our Chinese legal translation services also cover document related to the following areas:
High Court and Appeal Court Hearings
Corporate Legal Transactions
Patent Proceedings
CPS
Criminal Proceedings
European Court of Human Rights
Civil Appeals
Crown Court Hearings
Hearings
Civil Court Hearings
District Court Hearings
Contractual Meetings/Hearings
Client/Solicitor Meetings
Immigration Proceedings
State Court Hearings
About Chinese
Rather than being one self-contained language, Chinese instead refers to a group of languages officially in use in China, Hong Kong, Taiwan, Macau, Singapore and the Wa State, Burma, and being recognised as a minority language in the USA Canada and Malaysia. It is named one of the six official languages of the United Nations: the variant used in this context is "Standard Chinese", a standardised version based on the Mandarin spoken in Beijing. The main branches of Chinese are Mandarin, Wu, Yue, of which the primary language is Cantonese, and Min. The Chinese variations are not always mutually intelligible. Still, of the estimated 1.2 billion speakers of some variety of Chinese, around 960 million are thought to speak Mandarin as their native tongue – making it the lingua franca of the Chinese world.
Spoken Chinese (for Interpreting):
The two official versions of the Chinese language are Mandarin and Cantonese. The People's Republic of China (mainland China) has Mandarin as its official spoken language. Although Mandarin is often used merely as a name for another sub-group of variants, it is the most commonly used version of the Chinese language in the PRC, Republic of China (Taiwan) and the Republic of Singapore. On the other hand, Cantonese is widely spoken in the Special Administrative Regions (SAR) of Hong Kong and Macao and the Canton (or Guangdong) province of the PRC.
Written Chinese (for Translation):
Two forms of written Chinese are widely used. One is known as 'simplified' and the other as 'traditional'. Simplified Chinese was introduced in mainland China by the Chinese government in 1949 to improve the population's literacy rate and make complicated characters faster to write (some of which initially included a few dozen strokes). Chinese people started using the modern version of characters, while those outside mainland China continued to use the original traditional script.
The significant difference between the traditional and the simplified versions of Chinese is that the traditional form includes more complicated characters. In contrast, the modern simplified characters are regarded as easier to write.
Looking for interpreting assistance in other fields?
TJC Global provides specialist interpreting and translation services in various specialist fields. Whatever your requirement, we can find the right linguist to assist you.
If your industry or project type is not listed here, don't hesitate to contact us directly with your enquiry.
Our clinical trial translators utilise their knowledge of subject-specific terminology to deliver precise, unambiguous translations, whatever the context – enabling you to communicate effectively with the rest of the world.
We are also able to adapt to almost any type of project.
What to do next?
Please use the Quick Quote system above for a quote for interpreting, translation services or a related enquiry.
If you would like more information about our language services, please contact us.