Doing Business in Brazil
Geographical Location
Brazil, officially the Federative Republic of Brazil is a country in South America. It is the fifth largest country by geographical area, occupying nearly half of South America, the fifth most populous country, and the fourth most populous democracy in the world. Bounded by the Atlantic Ocean on the east, to the north by Venezuela, Suriname, Guyana and the overseas department of French Guiana; on the northwest by Colombia; on the west by Bolivia and Peru; on the southwest by Argentina and Paraguay and on the south by Uruguay.
Brazil is largest economy in Latin America. Economic reforms have given the country new international projection. It is a founding member of the United Nations and the Union of South American Nations. A predominantly Roman Catholic, Portuguese-speaking, and multiethnic society, Brazil is also home to a diversity of wildlife, natural environments, and extensive natural resources in a variety of protected habitats.
Language
Portuguese is the official language of Brazil. It is spoken by almost all of the population and is virtually the only language used in newspapers, radio, television, and for all business and administrative purposes, with the exception of Nheengatu, an indigenous language of South America which was granted co-official status alongside Portuguese in the municipality of São Gabriel da Cachoeira. Moreover, Brazil is the only Portuguese-speaking nation in the Americas, making the language an important part of Brazilian national identity and giving it a national culture distinct from its Spanish-speaking neighbours. Brazilian Portuguese has had its own development, influenced by the Amerindian and African languages. Due to this, the language is somewhat different from that spoken in Portugal and other Portuguese-speaking countries, mainly for phonological and orthographic differences. These differences are somewhat greater than those of American and British English.

However, minority languages are spoken in some places. Some of these are spoken by indigenous peoples: 180 Amerindian languages are spoken in remote areas. Others are spoken by immigrants and their descendants. There are important communities of speakers of German and Italian in the south of the country, both largely influenced by the Portuguese language.
Click for more information about our Brazilian Portuguese Language Services.
Climate
The climate of Brazil comprises a wide range of weather conditions across a large geographic scale and varied topography, but the largest part of the country is tropical. Brazil hosts five major climatic subtypes: equatorial, tropical, semiarid, highland tropical, and temperate; ranging from equatorial rainforests in the north and semiarid deserts in the northeast, to temperate coniferous forests in the south and tropical savannas in central Brazil.
Environmental Conservation
Brazil's large territory comprises different ecosystems, such as the Amazon Rainforest, recognized as having the greatest biological diversity in the world, the Atlantic Forest and the Cerrado, which together sustain some of the world's greatest biodiversity. In the south, the Araucaria pine forest grows under temperate conditions. The rich wildlife of Brazil reflects the variety of natural habitats. Scientists estimate that the total number of plant and animal species in Brazil could approach four million. Larger mammals include pumas, jaguars, ocelots, rare bush dogs, and foxes. Peccaries, tapirs, anteaters, sloths, opossums, and armadillos are also abundant. Deer are plentiful in the south, and monkeys of many species abound in the northern rain forests. Concern for the environment in Brazil has grown in response to global interest in environmental issues.

In many areas of the country, the natural environment is threatened by development, construction of highways has opened up previously remote areas for agriculture and settlement; dams have flooded valleys and inundated wildlife habitats; and mines have scarred and polluted the landscape.
Economy
Brazil is the largest national economy in Latin America. Brazilian exports are booming, creating a new generation of tycoons. Major export products include aircraft, coffee, automobiles, soybean, iron ore, orange juice, steel, ethanol, textiles, footwear, corned beef and electrical equipment. The country has been expanding its presence in international financial and commodities markets, and is regarded as one of the group of four emerging economies called BRICs. The biggest investment boom in history is under way; in 2007, Brazil launched a four-year plan to spend $300 billion to modernise its road network, power plants and ports.
Energy
Brazil is the world's tenth largest energy consumer. Its energy comes from renewable sources, particularly hydroelectricity and ethanol; and nonrenewable sources, mainly oil and natural gas. Brazil is a global power in agriculture and natural resources, while massive oil deposits have been discovered in recent years.
Science and Technology
Technological research in Brazil is largely carried out in public universities and research institutes. Nonetheless, more than 73% of funding for basic research still comes from government sources. Some of Brazil's most notable technological hubs are the Oswaldo Cruz Institute, the Butantan Institute, the Air Force's Aerospace Technical Center, the Brazilian Agricultural Research Corporation and the INPE. Brazil has the most advanced space program in Latin America, with the capability to launch vehicles, launch sites and manufacture satellites. Furthermore, Brazil is one of the three countries in Latin America with an operational Synchrotron Laboratory, a research facility on physics, chemistry, material science and life sciences.
Future Outlook
Brazil will look to continue to expand as one of the largest and most dominant economies in the world. Brazil has an overwhelming wealth of natural resources and a young and large workforce. Brazil is predicted to be the sixth largest economy in the world in 2020 (behind only the USA, China, Japan. Russia and India). The country will hold the World Cup in 2014, and Rio de Janiero has the honour of hosting the Olympic Games in 2016.
What forms of interpretation can TJC Global provide?
Video / videoconference interpreting: (also Video Remote Interpreting available) TJC provide language interpreting services to support events such as business discussions, conferences, legal / court / arbitration / litigation, and all other online business interactions in industry during these challenging times.
Participants can communicate with one another via video or voice calls using laptops, smartphones, tablets etc. These can be recorded should you wish to take minutes. Our professionally qualified interpreters can join your online virtual meeting, event, or proceeding, for example, and interpret remotely in the language pairing you require, so as to facilitate smooth communication between all parties.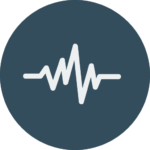 Telephone / teleconference interpreting is a practical way to bridge any language barriers. The interpreter is either located remotely (away from either party) or is with one of the parties. In both cases they deliver interpreting services through telephone conferencing.

Telephone interpretation is useful for clients who cannot travel to their counterparts' country, but still wish, for example, to hold business discussions or to communicate progress updates. At TJC Global, we are very happy to provide you with professionally qualified interpreters around the world in almost any selected language combinations.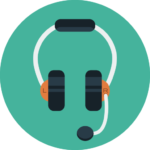 Simultaneous interpreting (also available with Video Remote Interpretation (VRI))
is used for international conferences, critical business discussions, seminars & symposiums. In this case, there are usually two to three interpreters situated in a booth, away from the audience, who take turns to interpret at high speed, changing over every 15-20 minutes to avoid fatigue.
The interpreters use headsets to listen to the message of the speaker and repeat it immediately (practically "simultaneously") in the target language for the benefit of relevant audience members.
Consecutive interpreting (also available with Video Remote Interpretation (VRI)) is the most common type of interpreting. It is used for business discussions, negotiations, contract exchanges, commercial, legal, technical discussions, medical or court hearings or on site inspections. The interpreter listens to the speaker, often making notes, and delivers the meaning in the target language afterwards.

The interpreter may wait until a pause or the end, at which point they deliver a translation relatively quickly. Consecutive interpreting may also be used at conferences for panel discussions, Q&A sessions or private discussions between parties – at a stand or elsewhere.
Looking for translation or interpreting assistance ?
TJC Global provides specialist interpreting and translation services in a wide array of specialist fields. Whatever your requirement, we can find the right linguist to assist you. If your industry or project-type is not listed here, please contact us directly with your enquiry.
Our language specialists utilise their knowledge of subject-specific terminology to deliver precise, unambiguous translations whatever the context – enabling you to communicate effectively with the rest of the world. We are also able to adapt to almost any type of project.
What to do next?
For a quote for interpreting services or a related enquiry, please use the Quick Quote system.
If you would like more information about our language services, please contact us.