Doing Business in Norway – Business Etiquette

Culture influences language and language, in turn, influences culture. This happens in ways both obvious and almost imperceptible. TJC Global understands that being fluent in a language also means being fluent in the subtleties and intricacies of the culture and business etiquette associated with it. To ensure that no embarrassing misunderstandings occur in a professional context, all our translators and interpreters are experts in the business culture and etiquette associated with the languages they work with.
Introduction
The kingdom of Norway is a constitutional monarchy, a member of the European Economic Area, but not of the EU. Its population is 4.6 million, making for Europe's second lowest population density of 15 people per square kilometre. The capital and largest city is Oslo with 500,000 inhabitants, and another 500,000 people live in the region surrounding the capital and the Oslo Fjord. 90 percent of the population live within 10 km of the coast, and all major towns are coastal. Over 80 percent of mainland Norway (excluding the Arctic territories of the Svalbard archipelago and smaller islands) is taken up by forest or mountainous areas. It comes as no surprise, then, that all major industries are based on natural resources such as petroleum, fish, timber and metals. The national currency is 'krone' (NOK).
Click here for more information about our Norwegian Language Services
Finding your way around
Public transport in Norway is generally reliable. The national railway connects all cities south of Bodø, where it stops. National and local buses serve the whole country, and in addition to the large passenger planes that serve all major airports, smaller aeroplanes serve islands and remoter areas. Norway has a few motorways, and roads are likely to be both narrow and winding once you are out of urban areas. Along the west coast you would be advised to avoid driving through the very long tunnels and catch instead the occasional ferry to cross a fjord or a strait. By law everyone must drive with their lights on 24 hours a day. This is hardly surprising when you consider that for a good portion of the year, virtually all of the country has less than 6 hours of sunlight every day. Roads are often icy during winter, and roads in mountainous areas are often closed due to weather conditions. The alcohol limit for drivers is 0.2 ml/l.
Etiquette
Norwegians shake hands when they first meet, and business associates often continue to do so at subsequent meetings. This applies to both men and women. Greeting someone by kissing them on the cheek is not done, although good friends will often hug when meeting and taking leave of each other. The use of titles and the polite form of 'you' was discontinued in the 1970s, and people are largely addressed using their first names only.
Gifts are generally not exchanged as part of business meetings, but if visiting someone's house it is good to bring a 'thank you' gift such as a bottle of wine, although this is not mandatory. Be on time; it is considered rude to keep people waiting. Business is generally conducted while at work, and visiting business partners are unlikely to be invited to the home of their local associates. If you are invited to visit someone's house, though, do take off your shoes upon arrival unless your host indicates that this is not necessary.
Norwegian offices and workplaces are generally very relaxed when it comes to dress, and only a few professions (e.g. law firms) will expect their staff to wear suits. That said, occasions such as meeting with clients will normally call for greater formality.
As regards food, Norwegians take short lunch breaks (30 minutes around mid-day) and generally eat sandwiches for lunch and have warm food for dinner. If you are vegetarian, you would be wise to give advance warning to someone organising a business lunch or similar. It is illegal to smoke indoors in public places, and this includes bars and restaurants. Except for very special circumstances (e.g. Christmas office lunch), drinking during working hours is frowned upon.
Bureaucracy and Working Hours
There is little red tape in Norway, and many public service procedures such as filing your tax return can be done (and are actually encouraged) on-line or by SMS. The contact hours of various public offices and services can be restrictive, however, and few are open past 4pm. In the summer (for these purposes generally from mid-May to mid-August), people working in the state sector and for many private companies can leave work one hour earlier than usual, i.e. 3pm. Some offices will shut completely in J uly, when most people take their summer holiday. Normal working hours are otherwise 8am to 4pm.
Gender Equality
Norway has traditionally been strong on gender equality and companies are now legally obliged to have a minimum of 40 percent female board members. Two thirds of women are engaged in paid work, and 60 percent of students in higher education are female.
Language
The Norwegian language has two distinct forms, Bokmal and Nynorsk. They are both official and hold equal status in administration, schools and in the media. Despite this however, Bokmal is used by the majority of Norwegian speakers. 95% of the population speak Norwegian as their mother tongue, although there are many differing dialects mostly understandable to standard Norwegian speakers but which still differ greatly. There are many speakers of the Sami language in the country, which is considered another official language. Norwegian is very similar to other Scandinavian languages, while the main foreign language taught in schools is English, with the majority of the population fluent in this as a second language.
Industries
Norway is the world's third largest petroleum exporter. The offshore industry took off in the 1970s and was, until the 1990s, state controlled and state owned. It was opened up for a degree of private ownership in the late 1990s, but the state still retains majority ownership. In late December 2006 an agreement was reached to merge the two major petroleum companies Statoil and Hydro. The new company will be the world's largest offshore operator and the Norwegian state will continue to retain its majority ownership. State ownership of the very lucrative petroleum industry has meant that Norway no longer has any foreign debts. The profits from the petroleum industry go into the state pension fund, which is the world's largest state controlled investment fund.
The second major Norwegian industry is fishing. Although traditional fishing by boat has declined, the growth in fish farming has provided a lifeline to small coastal communities that would otherwise have been threatened by emigration to the cities. The fish farming industry is focused on salmon and rainbow trout. Norway is among the world's top ten fishing nations, both in terms of caught and farmed fish and as a producer of processed seafood. 90 percent of all farmed and caught fish is exported abroad.
What forms of interpreter services can TJC Global provide?
Video/videoconference interpreting: (also Video Remote Interpreting is available) TJC provides language interpreting services to support events such as business discussions, conferences, legal/court/arbitration/litigation, and other online business interactions in the industry during these challenging times.
Participants can communicate via video, or voice calls using laptops, smartphones, tablets etc. These can be recorded should you wish to take minutes. Our professionally qualified interpreters can join your online virtual meeting, event, or proceeding, for example, and interpret remotely in the language pairing you require to facilitate smooth communication between all parties.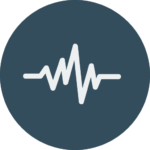 Telephone/teleconference interpreting is a practical way to bridge any language barriers. The interpreter is either located remotely (away from either party) or is with one of the parties. In both cases, they deliver interpreting services through telephone conferencing.
Telephone interpretation is helpful for clients who cannot travel to their counterparts' countries but still wish, for example, to hold business discussions or communicate progress updates. At TJC Global, we are pleased to provide professionally qualified interpreters in almost any selected language combination.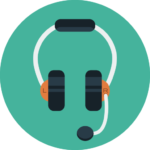 Simultaneous interpreting (also available with Video Remote Interpretation (VRI))
is used for international conferences, critical business discussions, seminars & symposiums. In this case, two to three interpreters are usually situated in a booth, away from the audience, and take turns to interpret at high speed, changing over every 15-20 minutes to avoid fatigue.
The interpreters use headsets to listen to the speaker's message and repeat it immediately (practically "simultaneously") in the target language to benefit relevant audience members.
Consecutive interpreting (also available with Video Remote Interpretation (VRI)) is the most common type. It is used for business discussions, negotiations, contract exchanges, commercial, legal and technical meetings, medical or court hearings, or onsite inspections. The interpreter listens to the speaker, often making notes, and later delivers the meaning in the target language.

The interpreter may wait until a pause or the end, at which point they deliver a translation relatively quickly. Consecutive interpreting may also be used at conferences for panel discussions, Q&A sessions or private discussions between parties – at a stand or elsewhere.
Looking for translation or interpreting assistance ?
TJC Global provides specialist interpreting and translation services in various specialist fields. Whatever your requirement, we can find the right linguist to assist you. If your industry or project type is not listed here, please contact us directly with your enquiry.
Our language specialists utilise their knowledge of subject-specific terminology to deliver precise, unambiguous translations, whatever the context – enabling you to communicate effectively with the rest of the world. We are also able to adapt to almost any type of project.
What to do next?
Please use the Quick Quote system above for a quote for interpreting, translation services or a related enquiry.
If you would like more information about our language services, please contact us.