French Automotive Engineering Translation & Interpreting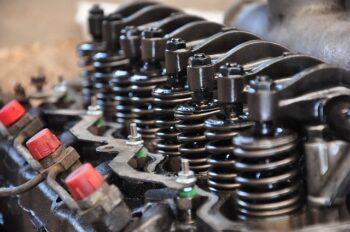 We provide professional French Automotive Engineering Translation & lnterpreting Services worldwide.
Automotive Engineering is the development of mechanical and electronic systems for vehicles such as cars, buses, HGVs and motorcycles. Engineers in this field cater to the large international automotive market by continuously improving their products. Special attention is paid to developing safety features; fuel economy; vehicle dynamics, and performance levels, which are of high value to the end user. As Automotive Engineering is a global business, new developments in this field must be efficiently communicated to sub-contractors and international partners, and a translator or interpreter is often required.
TJC Global provides qualified translators for texts such as instruction manuals, booklets and official documents, as well as interpreters for meetings, negotiations, discussions and other events in this field. What sets us apart is that in addition to being gifted linguists, our translators and interpreters are also informed of the local business etiquette, professional conduct and corporate rules and have a background and/or qualification in this industry. Their familiarity with the subtle cultural nuances and technical terminology ensures smooth and meaningful communication between all parties, which is, in turn, essential to our client's success.
Our Automotive Engineering clients include:
Ford
Honda
Jaguar
JCB
Nissan
Toyota
Rover
Williams Grand Prix
Vauxhall
Our Automotive Engineering TransIation & lnterpreting Service also covers areas such as:
Global Marketing
Board Meetings
International Conferences
Business Negotiations
Legal Cases & Documents
Satelite Navigation Systems
Manuals and Instructions Booklets
Newsletters & Advertisements
Vehicle Engineering, Research
Noise, Vibration, Harness
CAD Design
Fuel, Emissions, Hydrocarbons
Manufacturing
Car Model Design R&D
Quality Control
Nitrogen Oxides, Carbon Monoxide
Designs, Specifications & Drawings
New Model Development
Toyota Kanban System
Interference, Foul, Heat Dissipation
Automobile Engineering
PDCA (Plan-Do-Check-Act)
Efficiency & productivity
Statistical Methods
To find out more about our previous clients, please visit our Clients and Projects page.

Looking for interpreting assistance in other fields?
TJC Global provides specialist interpreting and translation services in various specialist fields. Whatever your requirement, we can find the right linguist to assist you.
If your industry or project type is not listed here, don't hesitate to contact us directly with your enquiry.
Our clinical trial translators utilise their knowledge of subject-specific terminology to deliver precise, unambiguous translations, whatever the context – enabling you to communicate effectively with the rest of the world.
We are also able to adapt to almost any type of project.
What to do next?
Please use the Quick Quote system above for a quote for interpreting, translation services or a related enquiry.
If you would like more information about our language services, please contact us.