Arbitration Interpreters in Tokyo, Japan | Arbitration Interpreting Services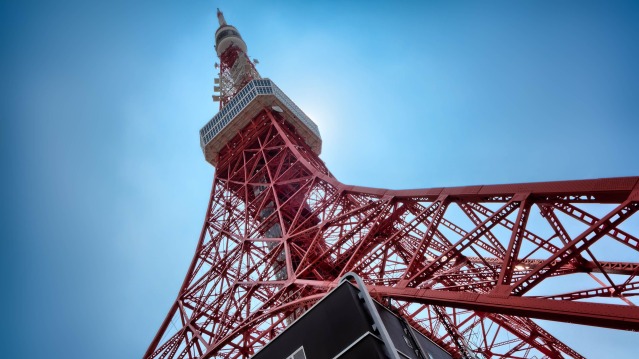 TJC Global professional arbitration interpreting services in Tokyo, Japan are specially tailored to the client's needs
TJC Global's expert interpretation services cover all aspects of arbitration. Our arbitration interpreters in Tokyo, besides being highly skilled, have experience working within the legal field. Aware of the highly specialised nature of arbitrations, TJC works to select interpreters with a background or expertise in the subject matter of the case.
Our Tokyo-based interpreters' knowledge of industry specific terminology means language barriers never become an obstacle to arbitration proceedings – a setting in which effective communication is of paramount importance.
TJC Global's arbitration interpreting services in Tokyo cover a wide range of language combinations including: Japanese, Mandarin Chinese, Cantonese Chinese, Korean, German, French, Arabic, English, Dutch, Swedish, Czech, Italian, Spanish and many more…
TJC Global is also equipped to provide any legal document translations relating to arbitration. Click here for more information
1. Why choose TJC Global's arbitration Interpreters in Tokyo?
We only provide interpreters who have…
Many years experience of legal interpreting in a variety of settings
As well as expertise in the subject matter of the case
And a high-level of sensitivity to linguistic and cultural differences
2. Languages our Tokyo arbitration interpreters cover
If the language you are looking for is not listed here, please contact us directly.
3. Locations covered by our arbitration interpreters
Our arbitration interpreters cover locations in Japan and major cities worldwide. For some of the cities our Arbitration interpreters cover in and around Japan, please see below.
For a full list of the cities we cover worldwide, please click here.
Japanese interpreters in Akashi, Hyogo
Japanese interpreters in Aomori
Japanese interpreters in Sahikawa, Sapporo, Hokkaido
Japanese interpreters in Akita
Japanese interpreters in Atsugi, Kanagawa
Japanese interpreters in Chiba
Japanese interpreters in Fukui
Japanese interpreters in Fukuoka
Japanese interpreters in Fukushima
Japanese interpreters in Gifu
Japanese interpreters in Hakodate, Hokkaido
Japanese interpreters in Himeji, Hyogo
Japanese interpreters in Ibaraki
Japanese interpreters in Hiroshima
Japanese interpreters in Isesaki, Gunma
Japanese interpreters in Iwate
Japanese interpreters in Kagawa
Japanese interpreters in Kagoshima
Japanese interpreters in Kitakyushu
Japanese interpreters in Kochi
If the location you require is not listed, chances are we will still cover it – please contact us directly.
4. Our past clients include:
London Court of International Arbitration
5. About Arbitration
Arbitration, a form of alternative dispute resolution (ADR), is a technique for the resolution of disputes outside the courts, where the parties to a dispute refer it to one or more persons. This third party reviews the relevant evidence and imposes a decision that is legally enforceable.
There are two different forms of arbitration: binding and non-binding. In binding arbitration, parties must agree to abide by the decision of the arbitrator. While in non-binding arbotration, the process is used to help establish an advisory opinion – which the opposing parties may or may not abide by. Arbitrations follow the evidential and procedural regularity of court proceedings but take place out of court, in a less formal and less rigorous setting than litigation.
Why not read our blog article on arbitration interpreters?
6. Arbitration in Japan
Niben Arbitration and Mediation Center (NIBEN) – Tokyo, Japan
7. Useful Links – Arbitration Institutions Worldwide
Dubai International Arbitration Centre
International Arbitration Institute (IAS)
London Court of International Arbitration (LCIA)
Looking for interpreting assistance in other fields?
TJC Global provides specialist interpreting and translation services in various specialist fields. Whatever your requirement, we can find the right linguist to assist you.
If your industry or project type is not listed here, don't hesitate to contact us directly with your enquiry.
Our clinical trial translators utilise their knowledge of subject-specific terminology to deliver precise, unambiguous translations, whatever the context – enabling you to communicate effectively with the rest of the world.
We are also able to adapt to almost any type of project.
What to do next?
Please use the Quick Quote system above for a quote for interpreting, translation services or a related enquiry.
If you would like more information about our language services, please contact us.